Accused serial killer of San Diego homeless faces competency hearing
Send a link to a friend Share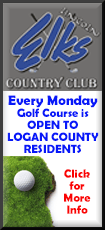 [March 20, 2017] By Marty Graham

SAN DIEGO (Reuters) - A San Diego man charged with impaling five homeless people with railroad spikes to the head, killing three of his victims, was due back in court on Monday for a proceeding to determine whether he is mentally fit to stand trial.

Jon David Guerrero, 40, accused of setting two of his victims on fire, is charged with murder, attempted murder and arson in a crime spree last summer that terrorized the sprawling homeless community of California's second-largest city.

The competency trial is designed to ascertain whether Guerrero, who has a history of mental illness and lived in a "supportive-housing" project for homeless and others with special needs, is capable of understanding the charges against him and assisting in his own defense. A judge will render a decision at the conclusion of the hearing.

A judge in October declared the defendant mentally incompetent on the basis of a psychiatric evaluation and ordered him sent to a state hospital for treatment. That ruling suspended prosecution of Guerrero until such time as a court finds his competency has been restored.
Doctors in January reported Guerrero had regained his fitness for trial, leading defense lawyers to seek a second mental evaluation, which a judge ordered.

Guerrero is charged in five attacks over 12 days last summer, starting on July 3 with the discovery of the body of a man who had been set on fire. An autopsy revealed one railroad spike lodged in the victim's head and another in his chest, Deputy District Attorney Makenzie Harvey has said.

Four others attacked separately likewise suffered facial or head wounds from railroad spikes found in their bodies or at the crime scene, Harvey said. The two surviving victims told police they were attacked as they slept.

[to top of second column]
Accused of attacking homeless men, three of them fatally, Jon David Guerrero stands handcuffed as he makes his first appearance in court at San Diego County Court in San Diego, California, United States, July 19, 2016. REUTERS/Pool/John Gibbons Union Tribune/File Photo
Guerrero was stopped on his bicycle and arrested on July 15 by police who found three spikes in his backpack shortly after a fifth and final victim emerged bleeding and screaming for help at the edge of downtown San Diego, authorities said.

All the victims were homeless men living on the streets or in vacant lots around San Diego. Authorities have not offered a possible motive for the attacks.

Guerrero was previously convicted of robbery and had been sent to a state psychiatric hospital at least once in the past, according to prosecutors. Court records show five prior mental health matters filed under his name since 2008, all under seal.

(Writing and additional reporting by Steve Gorman; Editing by James Dalgleish)
[© 2017 Thomson Reuters. All rights reserved.]
Copyright 2017 Reuters. All rights reserved. This material may not be published, broadcast, rewritten or redistributed.