Hartsburg-Emden steals the show at the 2017 Class 8-1A State Volleyball Tournament going for sixth consecutive title
Send a link to a friend Share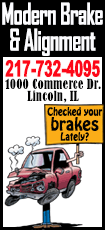 [March 20, 2017] The ladies from Logan County will play for their sixth consecutive Class 8-1A State Championship Tuesday night in New Berlin. Hartem has also won eight of the last 10 titles in this class.

It was a different stage on Saturday for the Hartem Stags volleyball team. But Hartem fans enjoyed pretty much the same intense drama they have become accustomed to. However, different leading ladies dominated the spotlight this time.

First off, the Stags traveled to New Berlin on Saturday afternoon to play in Hattie Langley's favorite gym, the Pretzel Dome. On reaching the parking lot, fans who arrived on the later side could hear the crowd screaming from inside the dome. That place was rocking with enthusiastic fans who all love their volleyball. No wonder Hattie loves this place.

Inside the orange and black crowd experienced the best of both worlds. In the opening quarterfinals the Stags cruised to a victory in two short sets. While in the semifinals the matchup went to three sets, with the beloved Stags coming out on top.

On Saturday it was just a few days past the Hartem 7-1A girls volleyball team taking the state title. Now, it was Hartem's eighth grade team taking the spotlight on this tournament day. These ladies are used to grabbing attention as they won last year's state tournament as seventh graders with a 26-0 record.

While Coach Jennifer Hayes has a cast of characters all capable of leading roles, on this day the Emmy or Grammy or Oscar or Tony, truly whichever you prefer would go to Grace Beekman and you'll understand why in a moment.

The Stags honestly breezed through Act 1, or the quarterfinals, by defeating Bartonville Monroe 25-8 and 25-5 in the 3:30 p.m. match.

Word in the stands was that Grace Beekman could do nothing wrong in that matchup against Bartonville Monroe. Beekman had 15 kills and 6 blocks versus the Flyers in that quarterfinal matchup. She was just beginning to get warmed up.

Act 2, or the semifinals, was a different story with a lot of drama. The Stags were now boasting a 26-0 record and they met the Shamrocks of Jacksonville Our Saviour in the 5:15 semifinal matchup. These schools also played each other last Saturday night in the Class 7-1A State Tournament. The Shamrocks entered the contest 24-0 after they had taken care of Royal Prairieview Ogden earlier in the day 25-18 and 25-16. Everyone in the Pretzel Dome was on the edge of their seats anticipating this contest. They got their money's worth. Especially for the Hartem fans, it was worth the price of admission.

Now the eighth grades matchup in semifinals: Let the drama begin.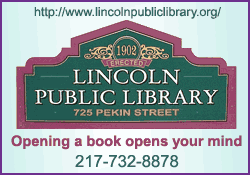 The Stags got down 6-1 early to a lively group of Shamrocks. Shortly thereafter they were looking at an 8-3 deficit. A kill by Beekman made it 8-4, but Jacksonville just kept finding holes and the Stags' feet at times appeared to be glued to the court. The Shamrocks ran out to a 12-6 lead and the Stags seemed to have stage fright early.

The score was 16-9 in favor of the Shamrocks after a ball dropped among the Stags' players and there was miscommunication all over on Hartem's part. Someone missed their cue to go after the ball. This just doesn't normally happen to a Jennifer Hayes' directed production.

Finally, Beekman pounded a ball into the basement of the dome, not that there is one, but you get the picture. Her kill began a run by the Stags. After the Shamrocks got their wires crossed and then Jaedyn Rybolt delivered a couple ace serves, the Stags found themselves within reach of this one, only trailing 16-15.

The Stags would tie the game at 17-17 after Langley's serve resulted in a double hit by Jacksonville. Hartem took the lead 18-17 on a kill by Beekman that was deflected off the block from Jacksonville and landed out of bounds. The Stags could enjoy the lead, but only for a split-second.

Then the drama really set in as the two teams matched each other point for point from here until the score rested at 21-21.

The Shamrocks' Abby Lewis found a hole in Hartem's defense and her kill put Jacksonville back up for good. A string of errors by Hartem ended set one 25-21 in favor of the Shamrocks.

Thank goodness for those three minutes in between sets. That time is every bit as valuable as the time Jason Heyward spent giving his rain delay speech during the 2016 Cubs World Series. Coach Hayes knows how to settle her team down and build up their confidence.

Set two started with Hartem rattling off the first three points and Beekman igniting the crowd early with a kill. She was focused from the get-go and out to prove that she was willing to work hard to earn that starring role. Another kill by Beekman and this girl was indeed out there pounding the pavement looking for work. Her ambitious nature shook up the Shamrocks and they were flustered in this one.

Langley's ace made the score 8-1 and just how focused were these Stags? Well stay tuned.

While Jacksonville was having a meltdown, the Stags were dominating. Another ace by Langley and another kill by Beekman had the Stags on a roll. Even a missed call by one referee was overturned by another referee, and Hartem was cruising 14-1. The call was correct to be overturned, as the ball was clearly in on a kill by Beekman.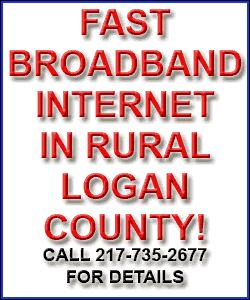 Lily Barry's kill would give Hartem their largest lead of the set, a commanding 18-1 lead. What a dominating performance by a tenacious group of Stags! Now Hartem was not perfect the rest of the set, and with volleyball a game of errors, the ladies made their share of mistakes.

Jacksonville managed to sneak in a couple more points and with the score 21-8, Barry served the Stags to victory in this one.

Of course kills by Beekman and Brianna Grabowski helped the cause and the end result was a Stags 25-8 win.

Set three was still some drama, but oh so worth it!

Grabowski's nonreturnable serves and Beekman yelling, "I got it!" allowed Hartem a 3-0 lead and even though Jacksonville was able to hang right with the Stags, this one was painted all orange and black.

There were some ties, 4-4 and 8-8, but that would be the end of that nonsense.

The Stags took the lead all the way to 16-10 behind the spectacular serving of Barry.

The Hartem lead was 18-14 on yet another kill by Beekman.

Then Starlei Miesner got in on the action and bumped the ball over the net and into a Jacksonville hole and the Stags could boast a 20-17 lead.

Seconds later Barry slammed the ball into the block by the Shamrock defenders and it deflected and went ..., well, somewhere off the radar. Barry was beyond pumped at that powerful hit and to say the least, fired up.

Jacksonville called a timeout and over in the Hartem camp there were high-fives all the way around.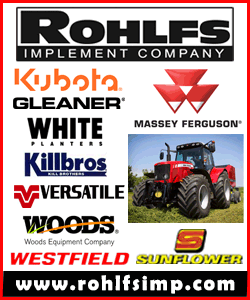 No one was feeling more "ten feet tall and bullet proof" when returning to the court, than the mighty sixth-grader, Lily Barry. She pumped her fist again after annihilating another volleyball and she may have even glanced at the scoreboard to see the lead now 23-17.

Hartem would give Jacksonville another chance at scoring but a little too late for the Shamrocks.

After a Shamrock net serve gave Hartem the 24-18 lead, everyone stood on their feet for game point.

Fittingly, the leading lady, Grace Beekman served an ace to end the game. The Stags take set three 25-18 and move on to the state championship.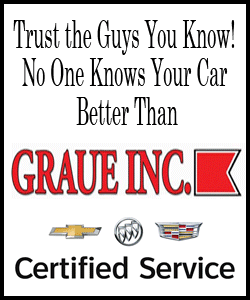 But wait there's more.....and the award for the best performance in a starring role by a leading lady goes to (envelope please) Grace Beekman. Her 19 kills, 6 digs, 1 block and 1 service point make her more than deserving of the honor. That last shining moment at the service line sends her team to yet another state championship game.

As for the entire Stags Volleyball Team, take a bow ladies!

Following the win, Beekman was still red in the face, a combination of exhaustion and happy tears, while still flashing a big smile.

Speaking over the loud background noise in the Pretzel Dome, she went over the day's events. Of Hartem's quick win over Bartonville Monroe, she said, "There was a big middle blocker but I guess I went around her. We practiced that a lot at practice and worked on it a lot (going around the middle blocker) so I was very glad. We stuck it out and gave it all we got and we dominated."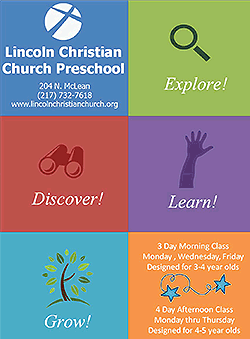 The next game versus Jacksonville was a bit of a different story. "I was nervous coming in but I was very excited," said Beekman. "We were so shaken the first game. I don't really know why but then we came together as a team. I think we were all just nervous."

Because the Stags had made such quick work taking care of Bartonville, the ladies had to sit and wait for the 5:15 p.m. start time. So did Jacksonville, to be honest. But Jacksonville certainly came out on fire and quickly had Hartem showing the "deer in the headlights" look.

Beekman was pleased with how her team responded in sets two and three. "I was so happy and so proud of my team," she said. "I couldn't be more proud than to go to the championship again." Beekman, along with several of her teammates, will be playing in her fourth state championship come Tuesday night.

Teammate Hattie Langley will be playing in her fourth state tournament championship match on Tuesday night, too.

Langley had 21 service points, five of which were perfect aces in the game versus Jacksonville. Of that, set two and the 18-1 lead that Hartem built up, Langley noted, "We just buried them and played hard. We got our focus back. I am so proud of everyone." Langley also admitted to some nerves in the first set and attributed it to most likely sitting idle for a while."

Langley was at the service line near the end of set three, right before Beekman finished things off, and of that excitement at the end she grinned and said, "It felt so good. I was so excited. I was like, "Let's go, Grace."

Going they are, right into Tuesday night's much anticipated final game of the season. Langley can't wait. "I am so excited," she said, the smile permanent on her face.

Now for a few words from Coach Hayes.

Coach Hayes said, "They (Jacksonville) came in and really did a nice job serving, got us shook a little bit and we made some errors. We started the game off with a missed serve, that kind of sets the tone. You could tell they (Stags) were kind of tight. They (Shamrocks) were having nice jump-floaters and we were pretty tense. It was just shankin' off of us right and left. We just couldn't run an offense."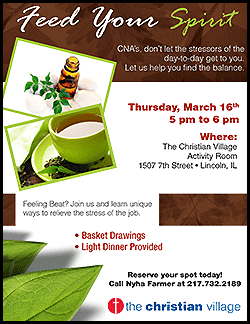 Coach Hayes continued, "Once I called a timeout to get 'em to kind of loosened up, then we started playing. But it just takes so much energy to get the score back to even that by the time you did, you've worked that much harder, and then just a couple different errors is going to be the difference. I mean we had a game of 25 and we gave up 19 errors. So the other good team only had to score six and that makes it pretty tough to win."

Enter words of wisdom from Coach Hayes here. She pulled from the most recent situation where the Stags had to play three sets to win the 7-1A state title just last Tuesday night. "So I told them the same thing I told my seventh-graders, which is exactly great advice, you know that's why they make it a game of three. We took all three minutes to just try to get them back into a center, try to find some inner peace of what needed to be happening and to center and visualize what it is they do right. To get rid of what was wrong and visualize what they know they can do and how they want it to happen, and then we came out and did it."

Advice that these girls are learning at a young age that carries so far beyond the volleyball court. Standing ovation here for Coach Hayes.

Coach Hayes went on to explain she didn't quite know what happened to Jacksonville in the second set. "They came out with a great first game and then just froze, I don't know, I'll take it. But then he (Jacksonville Coach Pat Gibson) got them settled down. And then game three was back and forth, back and forth, and we finally got a little leeway, which was great. Really I think after we took the bigger lead of three or four points we really never did tie it again. So at that point you're just playing point-for-point and keep the offense on. I think we did a really nice job of running our offense from the front and the back, putting the ball in play, really dug well, I thought, when they (Stags) started hitting and played the net well and just really played a great team game. Teamwork is a big deal."

Coach Hayes had a few nice comments about Beekman's stellar performance, too. "She was all fired up. She had a great reach. Her vertical was out of the gym. She just pounded the ball, which was great."

As far as the famous Pretzel Dome, "It was soooo loud," Coach Hayes noted. "For my team not to hear me on the sidelines, is saying something. And they can't hear me. They've got to look and I've got to bring them in and talk to them. It's an awesome atmosphere. That's what you want to play in."

Tuesday night the undefeated Hartem Stags (27-0) will take on the undefeated Grayville Bison (22-0) at 6:45 p.m. in the Class 8-1A State Championship.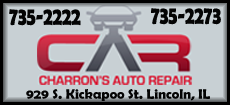 Grayville defeated Cissna Park in the semifinals 31-29, 23-25 and 25-10.

The stage is set, the script is yet to be written, but you better get there early to find your seat.

Go Stags!

Hartem stats vs. Bartonville Monroe

Grace Beekman 15 kills 6 blocks

Hattie Langley 20 service points 5 aces

Brianna Grabowski 2 digs

Allison Woolard 8 assists

Jaedyn Rybolt 6 assists


Hartem stats vs. Jacksonville Our Saviour

Grace Beekman 19 kills 6 digs 1 block 1 service point

Hattie Langley 5 aces 21 service points

Brianna Grabowski 1 block 3 service points 1 ace

Lily Barry 9 service points 1 ace

Jaedyn Rybolt 4 assists 8 service points 2 aces

Allison Woolard 18 assists 2 service points

From IESA notes on this year's championship 8th Grade-1A teams participating in the state playoffs:

Three of the eight schools that have advanced to the 2017 8th grade finals participated in the 2016 7th grade finals. Those three schools are Pontiac St. Mary's; Grayville, who finished 3rd last year as 7th graders; and Hartsburg-Emden, which won the 7th grade Class 1A tournament in 2016.

This is the ninth appearance in the 8th grade-1A finals for Hartsburg-Emden. All eight previous trips have resulted in championships for the Stags and they will be going for their sixth consecutive 1A title.

[Teena Lowery]