Third-seeded UCLA races past Cincinnati
Send a link to a friend Share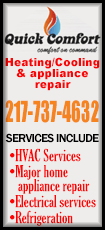 [March 20, 2017] SACRAMENTO, Calif. -- If this is indeed the road to the Final Four for UCLA, the Bruins will look back on their Sunday game as the one they had to win before they could challenge college basketball's bluebloods for the national championship.

The lights were brighter and the stakes were higher, but freshman point guard Lonzo Ball was as stoic and sensational as ever, leading UCLA to a 79-67 victory over Cincinnati in a South Regional game Sunday night at the Golden 1 Center.

Ball posted 18 points, nine assists and seven rebounds for the third-seeded Bruins, who advanced to the Sweet 16 for the third time in four years. The sixth-seeded Bearcats led at halftime, but Ball orchestrated the offense beautifully as the Bruins took control in the second period.

"We haven't been rattled much, and when your point guard plays with the poise that ours plays with, I think it has a calming effect on everybody," UCLA coach Steve Alford said. "Things didn't click the way we wanted them to offensively in the first half, but there was no panic. There has never been panic in our locker room or in a huddle. A lot of that has to do with Zo's demeanor."

The Bruins (31-4) will face second-seeded Kentucky in the Sweet 16 on Friday in Memphis, Tenn. UCLA, which beat the Wildcats earlier this season at Rupp Arena, could face North Carolina in the Elite Eight and Kansas in the Final Four.

"I think we're very well prepared for whatever is thrown at us," Alford said.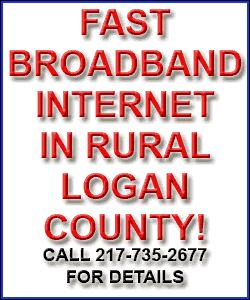 Alford will get no argument from Cincinnati coach Mick Cronin.

"They're probably the best offensive team to play college basketball in a long, long time," Cronin said.

Bryce Alford broke out of his shooting slump to score 16 points for UCLA. TJ Leaf and Thomas Welsh had 11 points and seven rebounds apiece. Isaac Hamilton added 10 points.

Jarron Cumberland scored 15 points for Cincinnati (30-6). Kevin Johnson and Jacob Evans had 13 points apiece. Gary Clark contributed 11 points, eight rebounds and six assists.

Going into the game, UCLA led the nation in scoring at 90.6 points per contest. Cincinnati ranked fourth in scoring defense, holding opponents to 60.8 points.

The Bruins knew the Bearcats would be bigger, stronger and tougher than the Kent State squad that outrebounded them in the opening round. The Bearcats knew the Bruins would try to push the pace.

The tempo worked to Cincinnati's advantage in the first half. The Bearcats took their time at the offensive end and effectively slowed the game down.

[to top of second column]
Cincinnati Bearcats center Nysier Brooks (33) dunks the ball against UCLA Bruins forward TJ Leaf (22) during the second round of the 2017 NCAA Tournament at Golden 1 Center. Mandatory Credit: Kyle Terada-USA TODAY Sports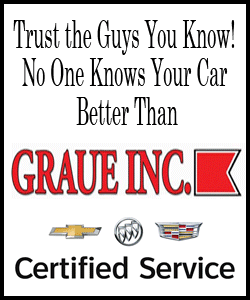 Johnson made two 3-pointers as part of an 8-0 run that gave Cincinnati a 14-8 lead. The Bearcats went up 19-13 on a jumper by Cumberland, but UCLA battled back to take a 27-26 edge on a 3-pointer by Ball. The Bearcats reclaimed the lead moments later and carried a 33-30 advantage into the halftime break.

The Bruins picked up the pace early in the second period, starting the half with a 10-3 run to take a 40-36 lead on a 3-pointer by Hamilton. Evans converted a three-point play to put the Bearcats back on top, but the lead wouldn't last long.

Ball drained back-to-back 3-pointers and Bryce Alford added another, fueling a 9-0 run that put UCLA ahead 55-47 with 12:30 remaining. The Bruins went up by 10 on a transition dunk by Ike Anigbogu and extended their lead to 12 on a layup by Ball.

The Bearcats got within seven on a basket by Cumberland with 4:28 to go, but two dunks by Leaf pushed the lead back to double digits, starting the celebration for UCLA.

"Once they got on a roll a little bit, they were running downhill," Cronin said.

NOTES: UCLA freshman PG Lonzo Ball was named a finalist for the Naismith Player of the Year Award on Sunday along with Kansas' Frank Mason III, Villanova's Josh Hart and Purdue's Caleb Swanigan. ... Freshman F Ike Anigbogu returned after missing UCLA's first-round game with a sprained foot, an injury he sustained in practice Tuesday. He scored six points in seven minutes against the Bearcats.... In Saturday's media session, Cincinnati coach Mick Cronin said UCLA freshman PG Lonzo Ball is "probably the best passer since Jason Kidd or Magic Johnson," adding that Ball is "going to be an NBA All-Star." ... Cincinnati was 13-0 this season when shooting 50 percent or better. The Bearcats shot 44.8 percent Sunday. UCLA shot exactly 50 percent.
[© 2017 Thomson Reuters. All rights reserved.]
Copyright 2017 Reuters. All rights reserved. This material may not be published, broadcast, rewritten or redistributed.