U.S. and German bond yield gap shrinks on Trumpflation doubts
Send a link to a friend Share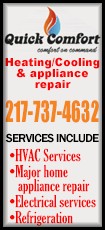 [March 22, 2017] By John Geddie

LONDON (Reuters) - The premium that investors demand to hold U.S. over German government debt was the lowest it has been in four months on Wednesday as investors began to doubt promises of a fiscal boost for the world's largest economy.

President Donald Trump is trying to rally support behind his healthcare bill, but investors are worried failure to do so would signal trouble for promised tax cuts and relaxed regulation that are expected to support growth, inflation and tighter monetary policy.

The bill, to be debated in the U.S. House of Representatives from Thursday, might fail because some quarters of the Republican party oppose it and Democrats are united against it.

As U.S. shares suffered their worst day on Tuesday since Trump's election in November, investors headed back into the safety of government bonds, sending U.S. 10-year yields to a three-week low of 2.40 percent on Wednesday <US10YT=RR>.

Meanwhile, German yields <DE10YT=RR> dropped with other euro zone equivalents on Wednesday, but they remain within sight of 13-month highs struck just over a week ago. At around 195 basis points, the gap between the two was the smallest since November.

Euro zone yields have been propped up in recent weeks by speculation that the European Central Bank may tighten monetary conditions in the euro zone sooner than expected.

"Market participants are worried about the effects and feasibility of Donald Trump's growth program," DZ Bank strategist Birgit Figge said.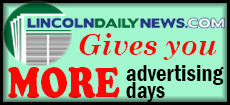 "Alongside this, speculation is persisting ...that the ECB may possibly scale back its ultra-expansionary policy stance to some extent at an earlier point in time than is currently being assumed."
In a note to clients on Wednesday, Barclays said it expected the ECB to further reduce government bond purchases in the first half of 2018 while it starts to raise its deposit rate.

Money markets are fully priced for a 10 basis point hike from the ECB by March 2018.

In further evidence for those arguing for tighter policy, data on Wednesday showed that real wages in Germany rose by 1.8 percent last year, weaker than in 2015, as higher inflation bites.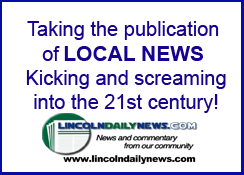 Lower-rated euro zone bond yields fell faster than benchmark German bond yields as political risks ebbed and the latest dose of cheap central bank loans due Thursday were seen supporting the bloc's most vulnerable states.

A poll showed centrist Emmanuel Macron increasing his lead over eurosceptic, far-right leader Marine Le Pen in the race for the French presidency concluding in May, one of a number of major electoral tests for the euro zone this year.

The gap between Portuguese <PT10YT=TWEB> and German 10-year yields hit its lowest in around three months at 345 basis points and the gap between Spanish and German equivalents hit its lowest in just over a month at 132 basis points.

At the auctions, Germany sold 2.5 billion euros of 10-year bonds. [EURODEBT/O]

(Editing by Nigel Stephenson and Mark Trevelyan)
[© 2017 Thomson Reuters. All rights reserved.]
Copyright 2017 Reuters. All rights reserved. This material may not be published, broadcast, rewritten or redistributed.