Last week, the county's insurance consultant Nathan Whiteman discussed bids and proposals from several insurance companies with the board's finance committee and then the whole board at their Thursday workshop.

For health insurance, Whiteman had shared the proposals from Blue Cross/Blue Shield, Health Alliance, and United Healthcare with rates for a $3,500 PPO plan, a $1,500 PPO plan, and a $3,500 Health Savings Account plan. His spreadsheet compared costs for all plans.

Whiteman had said with all three plans added together, the totals in premiums per year are $738,834 for Blue Cross/Blue Shield; $730,908 for Health Alliance, and $962,991 for United Healthcare. He said United Healthcare had priced themselves out, so just Blue Cross/Blue Shield and Health Alliance were the only plans being considered.

Insurance and Legislative Chairman Adam Schmidt's motion to approve Blue Cross/Blue Shield as the health insurance provider with the county portion of the payment, and the Blue Cross/Blue Shield policy the same as last year, passed 9-2-1. Emily Davenport, Janet Dahmm, Bob Farmer, Dave Blankenship, Kevin Bateman, Bob Sanders, Scott Schaffenacker, Adam Schmidt, and Annette Welch voted yes; David Hepler and Gene Rohlfs voted no, and Chuck Ruben abstained.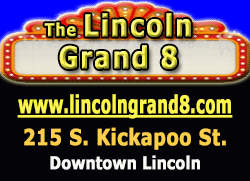 Hepler said he was "voting no just because I feel we have a unique opportunity with the P.O.S. [point of service plan] for cost control that we should be taking advantage of."

Board Chairman Chuck Ruben thanked Schmidt for the "fine job" he did with the insurance renewal. Ruben said. It was "well run and [we were] well informed. I think the employees think they were informed in the whole process."

Schmidt said, The P.O.S. system "is something we definitely need to look at moving forward. Cost is such that at this point I don't believe itís the best advantage, but I do believe that possibly next year it could be our best advantage."

Ruben said, "with the addition of the information we were short this year, that could be very positive."

Schmidt then asked Whiteman what he had found out about HMOs.

Whiteman said, "Blue Cross/Blue Shield does have HMOs within their renewal, which were higher costs than the things we had in place. I did request they custom build some plans for us, [but] basically, since we're not over that 150 employee threshold, they declined to build any custom plans for us."

Whiteman said, "As far as Blue Cross goes, there was no HMO option that was going to help us in that cost. Now with Health Alliance, there were lots of HMO options, some of which were a little less expensive than the plans we proposed, but really not much less."

Whiteman said he talked to a few board members about costs and did not feel "the cost difference being only ten or twenty dollars a month was significant enough to give up the safety net of the point-of-service network vs. just the straight HMO."

Schmidt said , "this year we had a significant claim that a couple companies noticed and would not bid." Schmidt said he thought more companies would bid next year "if the same issue doesn't happen" and asked Whiteman his thoughts about it.

Whiteman said, "My perspective on where we're at today and what next year might look like [is that] we'll have been a whole year further into the claim, meaning that the claim issue we had back in 2015 in terms of just not having all the data should be no longer an issue."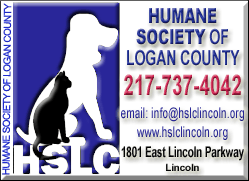 Whiteman said, "I do know that United Healthcare priced their rates up significantly because of their lack of knowledge and not knowing what they're buying into. Aetna also verbally commented on the phone that they were declining the bid because of a lack of information." He said the information on the large claim was requested from Blue Cross, but it was never provided.

Whiteman said, "This year Blue Cross had a soft renewal, which is pretty uncommon." He said, "if we are in a position next year with a pretty significant and more normal renewal, it gives us a completely different platform and even more reason to look at point-of-service options [and] to look at HMO options" and "hopefully get United Healthcare, Aetna, and some other providers in the game."

Whiteman said, "I do hope there is a lot more to look at next year in terms of what is available."

Board approves new dental provider

The board unanimously approved Schmidt's motion to approve MetLife as the county's dental insurance provider.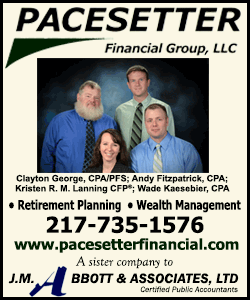 At Thursday's workshop, Whiteman had given the board handouts showing dental plan proposals from Blue Cross, Delta Dental, MetLife, and Principal Financial. Whiteman said for the $2,000 Plan, Delta Dental would save $5,700, MetLife showed a $9,700 savings, and Principal showed a $1,300 savings. All of these are part of the $2,000 Plan.

Schmidt asked Whiteman for more explanation of dental benefits.

Whiteman said, "In the dental packets we provided initially, there was lots of information in those." He said, it was "all important stuff that maybe did not quite all get discussed."

Whiteman said, "One of the concerns I know employees typically have when changing from one carrier to another is the concern of getting any credit for any deductibles they may have met already for the year."

Whiteman said, "regarding the deductible, MetLife's bid was based on them taking over the deductible credit, so any employee who has reached their deductible out-of-pocket either individually or as a family is going to get credit for that from MetLife. They are not going to have to pay their $50 or $100 or $150 out of pocket, so that's great news."

Whiteman said, "On the other side of it, which I thought was really impressive from MetLife's standpoint, is that they are going to shift the data [and] the claims year from a January to December deductible to a May 1 deductible."

Whiteman said, "On May 1, the employees are going to reset their entire annual maximum" He said some employees "may have used up $500 of their dental benefit this year. Normally what would happen is they would only have $500 or $1,500 left with the new carrier, but MetLife is actually going to reset them back to the full amount."

Whiteman said, "Employees who have used up some or even maxed out their dental plan already this year" are "getting a gift. With this transition, they're getting a complete, fresh benefit."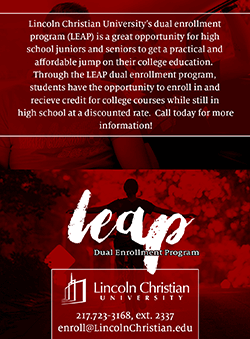 Schmidt said employees who have more questions can contact Whiteman.

Whiteman will be setting up enrollment meetings for everyone to sign up.

Whiteman thanked everyone for all the discussion. He said, "this is really the first phrase of our agreement with the quoting and consulting on that end. Where we provide a lot of value is in meeting employees where they're at, at work." He said there would be multiple meetings at each facility to meet with those employees.

Whiteman said he would provide continued service throughout the year by "being available to assist with deductible questions, to assist with network questions, [and] to assist with claims problems where things get processed incorrectly."

Cheryl Hedrick, who works with the EMA, thanked the Schmidt, Whiteman, and the board for their hard work on the insurance renewal.

Approval of life insurance and dental insurance for board members

The board also unanimously approved Schmidt's motions for board members to have dental insurance at the board member's own cost and make it an addition to the Logan County Board policy and to continue life insurance for board members.

Board members present were Board Chairman Chuck Ruben, Vice Chairman Emily Davenport, Janet Dahmm, Bob Farmer, Dave Blankenship, Kevin Bateman, David Hepler, Gene Rohlfs, Bob Sanders, Scott Schaffenacker, Adam Schmidt and Annette Welch.

Guests included several county employees.

The next board meeting will be Tuesday, April 18 at 7 p.m.

[Angela Reiners]