BoE warns UK exporters pre-Brexit 'sweet spot' may not last
Send a link to a friend Share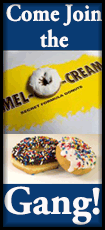 [March 23, 2017] By William Schomberg and Andy Bruce

LONDON (Reuters) - British exporters cannot count on enjoying the "sweet spot" which was created by the Brexit vote last year, a top Bank of England official said on Thursday, underscoring the BoE's cautious view on the outlook for the economy.

Deputy Governor Ben Broadbent said the fall in sterling -- down around 16 percent against the dollar since June's vote to leave the European Union -- would normally provide a powerful incentive to exporting companies.

But businesses are probably already tempering their investment decisions because of uncertainty about the country's trading prospects once it leaves the EU, Broadbent said.

Prime Minister Theresa May is poised to start the process of taking Britain out of the EU this month, kicking off two years of negotiations which will rework the country's relationship with its largest trading partner. Uncertainty about the outcome of the negotiations has weighed on the pound.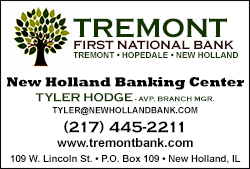 "Either the currency market is right about the consequences of Brexit, in which case the UK's trading relationships will become less favorable; or it's wrong, in which case sterling is likely to recover," he said in a speech at Imperial College.

Britain's economy has so far proven to be much more resilient than expected to the shock of the Brexit decision.

Strong consumer spending helped the economy to grow more quickly than all other Group of Seven nations bar Germany last year. While there have been some signs recently that shoppers are now feeling the impact of rising inflation, manufacturers are getting a boost from sterling's fall.

But Broadbent said multinational companies and other foreign investors, which would typically be expected to invest money in Britain to take advantage of the weaker currency, were likely to take a different approach this time because of the Brexit uncertainties in the years ahead.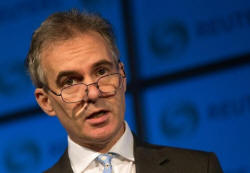 Deputy Governor of the Bank of England Ben Broadbent speaks at a Reuters Newsmaker event at Canary Wharf in London, Britain, November 18, 2015. REUTERS/Neil Hall/File Photo
"We think this caution that is very strongly there in the foreign exchange market will also apply somewhat, quite a bit, to investors, businesses that might otherwise have a powerful incentive to invest in the UK because of this depreciation," he said.

The BoE responded to the Brexit vote by cutting interest rates to a new record low in August, only for the economy to hold up much better than it had expected.

Last week one of the central bank's nine policymakers voted for a rate hike to reverse August's cut, and some others said they were not far off following suit.

Broadbent declined to say if he was among them.

But he said he thought it was likely that the benefit to the economy from stronger exports would be offset by concerns about among firms considering investment in Britain about the long-term implications of Brexit.

(Editing by Jeremy Gaunt)
[© 2017 Thomson Reuters. All rights reserved.]
Copyright 2017 Reuters. All rights reserved. This material may not be published, broadcast, rewritten or redistributed.