Jeopardy host Alex Trebek provides a few answers of his own
Send a link to a friend Share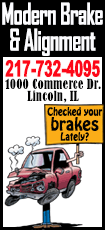 [March 23, 2017] By Chris Taylor

NEW YORK (Reuters) - Alex Trebek may be an American icon, but he hails from a little nickel-mining town in northern Ontario.

The longtime host of "Jeopardy!," who has been quizzing contestants for decades and is now 76, shared a few of his answers to life's mysteries surrounding money:

Q: What was your first job?

A: I was a bellhop at the Nickel Range Hotel, where my father worked as a chef. The Monday I was supposed to start at 8 a.m., I had just been on a school trip on a Greyhound bus through Ottawa, Montreal and Quebec City. So I came back late Sunday, was exhausted, and slept right through until 11:30. My dad had to phone and wake me up. That was a great way to start my career.

Q: How did you get started in broadcasting?

A: College tuition in those days was only around $500, but I still didn't have it, so I was hired for the summer by the Canadian Broadcasting Corporation.

Eventually I was transferred to Toronto and had two shows: One a quiz show called 'Reach for the Top,' and another a teen-music variety program called 'Music Hop.' The rest, as they say, is history.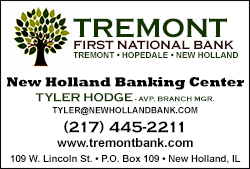 Q: Once you started hitting it big, how did you handle that wealth?

A: At the start I was certainly not making a lot of money. I got my first mortgage when I bought a house after coming to L.A. in 1974 - and the very next day, my show was canceled.

But I have always been careful with money, not blowing it on frivolous stuff. I don't go crazy buying clothing or anything like that. I tend to protect what I have, rather than invest it for big profits.

Q: Any big money mistakes over the years?

A: Once I made a loan to a friend who was starting a winery in California's Central Coast area. Little by little the enterprise needed more money, and other partners weren't kicking in, so I ended up being pretty much the sole investor. In the end I lost over $2 million, and it destroyed a friendship. I think it was the only winery in California that didn't make money. But I got to enjoy the wine, at least.

Q: Do you have an investing philosophy?

A: I believe that crashes are a golden opportunity to make money, because the American economy is always solid enough to rebound. I remember after the crash of 1987, I immediately started buying, and ended up with a lot of shares of companies like Coca-Cola.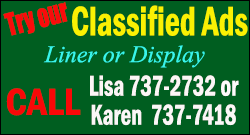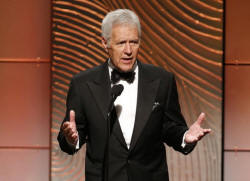 Jeopardy television game show host Alex Trebek speaks on stage during the 40th annual Daytime Emmy Awards in Beverly Hills, California June 16, 2013. REUTERS/Danny Moloshok
Q: What's your take on philanthropy?

A: You have to be careful when you send in donations, because pretty soon you are deluged. One day my accountant said, 'Why not form a charitable foundation, which you can donate to, deduct from gross income, and determine where the money goes?'

I thought that was a great idea. Over the years I kind of adopted a village in Zambia of 1,700 people, and helped them get clean water, schools, hospitals and housing. We also work with a girl's school in northern Kenya, and I have done a lot of tours with the USO.
My wife and I have all the money we need to live, and we can't take it with us. So if there are groups in need, we try to help them.

Q: How do your kids factor into your estate planning?

A: We have trusts for them, but we don't want to give everything to them. We want them to be able to fend for themselves and make their own way in the world. My son operates a Mexican restaurant in Harlem, and my daughter is going into real estate. So they are succeeding on their own - but I am their backstop if they need me.

Q: Since you have awarded so much money on "Jeopardy!," do you get to see how it affects people?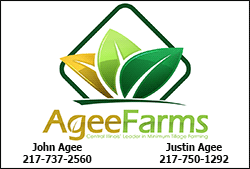 A: Actually I usually don't find out what people do with their winnings. We tape months in advance, and then they receive their money after the shows air, so I only get to see them if they come back for special tournaments.

But it can sure bring changes in people's lives: Some pay off student loans, some change careers, some start new businesses. I just don't want winners to piss it away, because sometimes windfall earnings can make people go a little funny.

(Editing by Beth Pinsker and David Gregorio)
[© 2017 Thomson Reuters. All rights reserved.]
Copyright 2017 Reuters. All rights reserved. This material may not be published, broadcast, rewritten or redistributed.