Bank of England to charge banks for additional 'Brexit' costs
Send a link to a friend Share
[March 24, 2017] By Huw Jones

LONDON (Reuters) - The Bank of England is to increase the fees it levies on the banks it regulates to meet additional costs resulting from Britain's move to leave the European Union - and may have to ask for more cash later on.

The central bank's Prudential Regulation Authority (PRA) published a consultation paper on Friday on its annual funding requirement (AFR) for the financial year starting in April.

The proposed total requirement is 266.5 million pounds ($332.8 million), up 9.2 million on the current year, a rise of 4 percent.

Brexit is expected to reshape Britain's financial markets, Europe's biggest, given that banks based in London are likely to lose their unfettered access to the bloc's single market.

Central bankers across the EU want to contain any threats to financial stability, such as from ruptures in cross-border customer links.

"A new element of the PRA AFR is being proposed for 2017/18 for the recovery of certain costs associated with EU withdrawal," the PRA said in its consultation paper.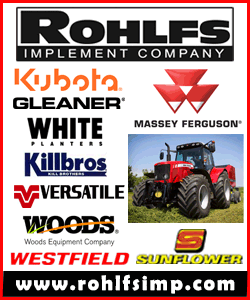 The extra costs are due to its work on regulatory issues concerning Brexit and reviewing current rules to ensure they still work after withdrawal,.

"The PRA's estimated costs associated with EU withdrawal activity in 2017/18 are 5.4 million pounds."

Activity in relation to Brexit "will require a significant amount of work to be undertaken by the PRA over a number of years".

And due to "uncertainty" surrounding the terms of withdrawal, the PRA said it may have to ask for more money from firms.
Pedestrians walk past the Bank of England in the City of London, Britain, May 15, 2014. REUTERS/Luke MacGregor/File Photo
Other changes are also making demands on the PRA purse.
From 2019 banks in Britain must turn their retail arms into legally separate units with their own capital buffers. The aim is to shield customers and avoid taxpayer bailouts if a bank's riskier investment operations go bust.
The PRA said it wants to increase its "ring-fencing implementation fee" as supervisory costs are set to increase to 23.6 million pounds in the next financial year, compared with 7.9 million pounds this year.

It is also proposing a new fee to cover the 3.6 million-pound cost of implementing a new accounting standards rule, known as IFRS9, which forces banks to recognize bad loans in their provisioning far earlier than at present.

Banks in the past have been too slow in reserving for soured loans, forcing taxpayers to bail out lenders during the 2007-09 financial crisis. From January they will have to set aside some capital on the first day of the loan.

"Increasing levels of preparation work mean that it is now appropriate to move to an implementation fee," the PRA said.

(Editing by Greg Mahlich)
[© 2017 Thomson Reuters. All rights reserved.]
Copyright 2017 Reuters. All rights reserved. This material may not be published, broadcast, rewritten or redistributed.