U.S. asked to slap duties on biodiesel from Argentina, Indonesia
Send a link to a friend Share
[March 24, 2017] By Michael Hirtzer and Chris Prentice

(Reuters) - U.S. biodiesel producers on Thursday asked the U.S. government to impose antidumping duties on imports of biodiesel from Argentina and Indonesia that it says have flooded the U.S. market and violated trade agreements.

The move by the National Biodiesel Board (NBB) trade group comes after two years of tension between U.S. and foreign producers over soaring imports that the group says have threatened the profitability of domestic producers.

"Our goal is to create a level playing field to give markets, consumers and retailers access to the benefits of true and fair competition," NBB Chief Executive Officer Donnell Rehagen said in a statement.

The NBB filed its request with the U.S. Department of Commerce and U.S. International Trade Commission on behalf of U.S. biodiesel producers.

The Advanced Biofuels Association, a rival trade group, said the allegations of illegal dumping were untrue. The group includes Louis Dreyfus Co [AKIRAU.UL], which makes biodiesel in Argentina, and Wilmar International Ltd <WLIL.SI>, a maker of biodiesel in Indonesia.

"The members of the Advanced Biofuels Association vehemently oppose this action and expect these petitions' rejections," Michael McAdams, president of the group, said in a statement.

The NBB has sought to stymie imports since the U.S. Environmental Protection Agency in 2015 allowed Argentine biodiesel imports to qualify for U.S. tax credits as part of the Renewable Fuel Standard.

Total U.S. imports rose to a record 916 million gallons (3.5 billion liters) in 2016, according to U.S. government data published this week. Argentina represented about two-thirds of U.S. foreign imports, followed by Indonesia and Canada.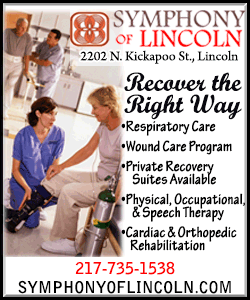 Total U.S. demand is 2 billion gallons for the fuel, made mostly from vegetable oils.

The NBB said biodiesel imports from Argentina and Indonesia rose 464 percent from 2014 to 2016 due to "illegal trade activities."

The petition claims Argentine biodiesel is dumped at about 23 percent below market values and that Indonesian biodiesel is sold around 34 percent below. Dumping is aimed at gaining market share.

Should the Commerce Department agree with these claims, it would levy preliminary antidumping duties in these percentages on the imported products. Any duties would need to be upheld by the International Trade Commission and an affirmative ITC decision would lock them in place for five years.
CLAIMS DISPUTED

"In my local market, I have fuel blenders saying they can get Argentina biodiesel at 30 cents (per gallon) less than I can offer," said Zach Hamm, president of Triangle Biofuels Industries in North Carolina. Hamm said he has slowed operations at his 5 million gallon per year plant where he makes biodiesel from recycled cooking oil.
A NBB spokeswoman said the petition was in the works prior to the election of U.S. President Donald Trump, who has taken a protectionist stance on business practices.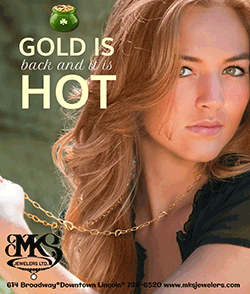 Argentina's biodiesel association Carbio rebuffed the dumping accusations, saying the NBB used a definition of dumping that had been rejected by the World Trade Organization.

Argentina's Production Ministry, which includes the under-secretariat for international trade, noted that the request came from the private sector.

"It doesn't mean the government will apply the measure," Gaston Sandler, a spokesman for the ministry said.

The U.S. Department of Commerce and Argentina's agriculture and foreign ministries did not respond to requests for comment.
Oke Nurwan, Indonesia's director general of foreign trade, said in Jakarta that the world's top palm oil producer would "not be silent" on the matter, but would work with associations and businesses to address the issue.

"If the U.S. government approves the recommendation, the Indonesian government will cooperate and provide data required to prove that the producers' accusations are incorrect," Nurwan said via a text message.

He said Indonesia had taken a similar approach with European Union anti-dumping duties, which it is challenging via the WTO.

Futures for soyoil <BOc1>, used to make biodiesel, rose to a 2-1/2-week high on the Chicago Board of Trade as chatter about the petition swirled, before settling 0.30 cent lower at 33.22 cents per pound. Futures for palm oil <1FCPOc1>, used for biodiesel production in Indonesia, fell about 2 percent to 2,771 ringgit, or $625.93 per tonne.

(Reporting by Michael Hirtzer in Chicago and Chris Prentice in New York; Additional reporting by David Lawder in Washington, Luc Cohen in Buenos Aires and Bernadette Christina Munthe in Jakarta; Editing by Marguerita Choy and Cynthia Osterman)
[© 2017 Thomson Reuters. All rights reserved.]
Copyright 2017 Reuters. All rights reserved. This material may not be published, broadcast, rewritten or redistributed.