Coleman Shines in 5 Set Thriller
Send a link to a friend Share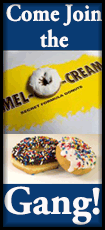 [March 24, 2017] Deantrius Coleman was nearly unstoppable for the Lincoln College Men's Volleyball team on Wednesday evening. The 6'4" sophomore from North Chicago recorded kills on his first twelve hitting attempts and finished with fifteen in the match. Despite Coleman's heroic effort, it was the St. Ambrose JV team that came out on top in the fifth set to earn the victory.

The evening began with a two-set win by St. Ambrose over the Lincoln "B" squad. LC did not put up much of a fight in set one and dropped it 25-14. However, in set two the Lynx rebounded to be much more competitive and battled their way to a 21-21 tie with SAU.

LC let the momentum slip away at the wrong time though and lost the set 25-23 to end the best-two-of-three sets match. Freshman outside hitter Kenny Koster of Chicago and fellow freshman outside Noah Diab of Rockford each had three kills in the match. Setter Jake Fleming (Oak Lawn) recorded five set assists and two blocks.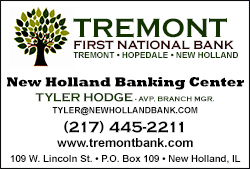 The opening set of the varsity match, was a back and forth affair that saw St. Ambrose maintain a one or two-point lead most of the way. Lincoln was able to tie the score late in the set, but eventually dropped it 25-23.

The Lynx were out of sorts in set two due to an early ankle injury to sophomore setter/right side Greg Scott. Scott left the game with an ankle sprain and was unable to return. Freshman Jake Fleming filled in for Scott, and made several strong contributions, but set two still went to SAU 25-20.

In set three, LC was able to regroup and regain the momentum. The team rallied to win the set 25-21 then took set four 25-23 to force a deciding set to fifteen.

In that set, Lincoln fell behind 8-4, but rallied again behind the consistent offense of Coleman and improved team blocking at the net. The Lynx tied the score at 8-8 and even worked their way to having two match point opportunities, but in the end St. Ambrose got the final point to fall their way and won the set 17-15.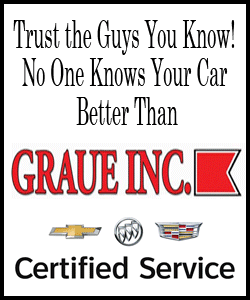 Coleman's fifteen kills led the Lynx who also got strong contributions from Charles Carter who had nine kills and Corey Poindexter who chipped in eight. Bryan Orellana dished out eighteen set assists and scored a team-high eight points while Jake Fleming contributed five kills and sixteen set assists.
LC Coach Mark Tippett: It's disappointing to come away with a pair of losses tonight, but I could not be more proud of the way our teams played. The B team rebounded well after a disastrous first set, and the A group had to overcome a lot to put themselves in position to win the match. I can't say enough about the play of Deantrius Coleman. He was just automatic tonight. It is a very good sign when our middle hitters are able to score the way they did tonight because for middles to be able to have success the whole team needs to be working well together. We are hopeful that Greg Scott will recover quickly. Jake Fleming did an outstanding job coming off the bench and I am confident he will be able to perform well until Greg is ready to go again.

Lincoln (17-13) will travel to Grand Rapids, MI this weekend to participate in the Davenport University Invitational Tournament.
[Mark Tippett with photo by Mark Gordon]