Preview: Nuggets at Pacers
Send a link to a friend Share
[March 24, 2017] The Indiana Pacers will be playing at home on Friday, which means they'll probably look like a team that can do some damage in the playoffs. The Pacers will try to shake off another road loss and continue their high level at home when they host the Denver Nuggets on Friday.

Indiana dropped five of its last nine games, with all five of those losses coming on the road by an average of 13.2, but won the four home games by an average of 12.3 points. "We have to get off to better starts, certainly on the road," Pacers coach Nate McMillan told reporters after watching his team drop a 109-100 decision at Boston on Wednesday. "We expected this team to come out the second half more aggressive and raise their play, and we needed to do the same thing. We just weren't able to do it tonight." The Nuggets are in their own postseason battle for the No. 8 spot in the Western Conference and snapped out of a two-game slide with a 126-113 home win over the Cleveland Cavaliers on Wednesday. Denver is attempting to hold off a charge by the ninth-place Portland Trail Blazers.

TV: 7p.m. ET, Altitude (Denver), FSN Indiana

ABOUT THE NUGGETS (34-37): Denver needed to bounce back after dropping both ends of a home-and-home set to the Houston Rockets and did so in impressive fashion by shooting 53.1 percent from the floor, led by shooting guard Gary Harris' 21 points on 8-of-14. "This was the most important game of the season right now," Harris told reporters. "We're in the playoff race, and the next one is going to be just as important." The Nuggets got another impressive performance on Wednesday from budding star Nikola Jokic, who collected 16 points, 10 rebounds and seven assists and delivered a highlight by backing down and scoring over superstar LeBron James.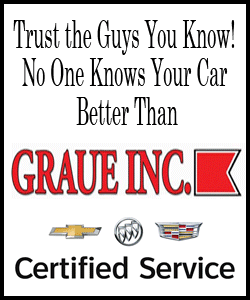 ABOUT THE PACERS (36-35): All-Star forward Paul George admitted that Indiana was playing like a lottery team on the road and a playoff team at home before Wednesday's game, and then he scored 35 points while only one other Pacers player reached double figures in the loss. "From what I see, everyone is giving it everything they got or I hope they are because we need all of it," George told reporters after the game. Indiana is tied for sixth in the East with the Milwaukee Bucks, just ahead of eighth-place Miami and 2 1/2 clear of the Chicago Bulls and Detroit Pistons, who are tied for ninth.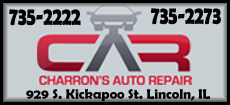 BUZZER BEATERS

1. Nuggets reserve swingman Will Barton is averaging 22.2 points on 52.9 percent shooting over the last five games.

2. George is averaging 26.7 points in March after putting up 17.8 points in February.

3. Denver crushed Indiana 140-112 at home on Jan. 12 while shooting 57.8 percent from the floor.

PREDICTION: Pacers 118, Nuggets 113
[© 2017 Thomson Reuters. All rights reserved.]
Copyright 2017 Reuters. All rights reserved. This material may not be published, broadcast, rewritten or redistributed.