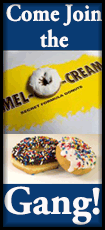 Lincoln/Logan County Chamber of Commerce Director Cathy Wilhite introduced Poe. She said agriculture has always played a big role in Poe's life. He is a third generation grain farmer in Sangamon County and farming remains a big part of the Poe family as the next generation now farms in Sangamon County.

Wilhite said Poe has also served as President of the Sangamon County Farm Bureau and Lincoln Land Farm Supply. He has spent twenty years in the Illinois General Assembly where he represents the 99th district and served as a member of the House Agriculture and Conservation Committees.

Wilhite said Poe "has won several prestigious awards, honors, and certificates of appreciation over the years" and "among the accolades he is more proud of is an agriculture award given to him by the Illinois Farm Bureau." Poe and his wife live in Sangamon County and have three children, nine grandchildren and three great grandchildren. He also has ties to Logan County having been born in Lincoln.
Poe said we need to do more for agriculture, which is the biggest industry in the state. He said many do not realize it is 90 percent regulatory. The Department of Agriculture regulates both meat and poultry.

Poe said, "a lot of people do not realize how important agriculture is." In his address, Poe shared details highlighting the importance of agriculture.

Poe said the Department of Agriculture helps put food on the shelves and provides meat inspections. He said there are over 200 meat inspectors in the state of Illinois providing these inspections.

Poe said last year, the Department of Agriculture licensed 261 companies and there are 1,000 licenses on individual facilities.

Poe said pesticides also have to be licensed and there are "228 registered pesticide applications " and "nearly 2,000 registered farmers that spray their own fields."

Poe said there are many livestock facilities and "in 2016, the department received 2,100 proposals for livestock projects. All 2,100 livestock facilities will be inspected three times before licensing."

Poe said Illinois is staying ahead of the nutrient loss program and the Department of Agriculture is working to keep up with it rather than turning it over to the EPA.

He said the Department of Agriculture has expanded markets overseas and has trade shows throughout the United States. There are offices in Hong Kong and Mexico. He said, "Since I've been there a year-and-a-half, we've had delegations from Mexico. . .They are international buyers and we take them places like ADM and GSI. . .We try to get them to make some purchases in the states."

Poe said the Illinois State Fair, Du Quoin Fair, and cattle fairs are "a big part of promoting agriculture. It brings people more understanding of agriculture." There are many events at the fairs, each that help highlight agriculture and educate people about it."

Poe said ,"agribusinesses are the key economics, I think, in the twenty first century. We have 74,000 farms."
Poe said, "When we are out there planting corn and beans, we don't think about agritourism, and agritourism has become a big part of the state's economy and helps agriculture. In Southern Illinois, we've got all these trails where you can go out to all the wineries."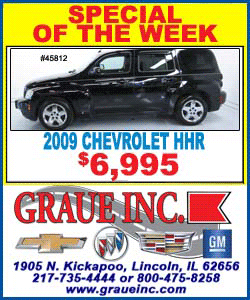 Poe said Illinois also has festivals like the Pumpkin Festival, the Balloon Festival and the Barbeque Festival.

Poe said, "We are always promoting, but that's not enough. We have got to strengthen that. We've got to strengthen both public and private partnerships to facilitate continued success."

Poe said, "I am fortunate to work with Governor Rauner to bring efficiencies that will improve our business, grow jobs, and bolster our economy."

Poe said many do not realize how important education can be. He said, "a recent study by Purdue University showed nearly 58,000 jobs will open across the United States in food, agriculture, and renewable natural resources industry by 2020. There is a great future out there for you and that's encouraging."

He said, "The bad news [is] at this point, we are only educating people to fill 60 percent of those jobs, so you can see we've got a void. I think you can take a good college agriculture degree and you can have choices. Can you imagine 40 percent of jobs are going to go unfilled?"

He said, "If we're going to continue to improve agriculture in the state of Illinois and keep being the number one in the state, keep doing what you are doing today [through] scholarships, education, and investing in ag training."

Poe said, "We've got to inspire our next generation to pursue a career in the industry." He said in agriculture there is a need for people in computer science, technicians, and electronic jobs. Engineers are also needed. More veterinarians are needed with all the livestock facilities and "we need veterinary pathologists." He said, "there is just a wealth of possibilities."

He said, "You can give your kids 200 acres, but give them that education and you made a lot better investment in your children."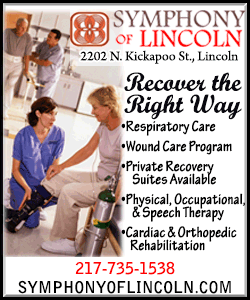 Poe said he was glad to see the Chamber host this event because a chamber is about "creating jobs and making our community better."

As he ended his keynote address by saying, "I want you to understand the value of agriculture in Illinois. As a legislator for 21 years, I preached especially to our northern legislators, how important ag is" from the food on your table to water conservation.

Poe closed by saying, the people in the Department of Agriculture "all stand today in place of the hard work of the University of Illinois farmers." He then wished everyone a happy Ag Week and a successful crop and season.

[Angela Reiners]