Coming from Lake Land were Jon Althaus - Vice President for Academic Services, Emily Hartke - Chair of Counseling/Transfer Coordinator, and Greg Powers - Broadcasting Department Head. Those on hand to greet them from Lincoln College included Dr. David Gerlach - President of Lincoln College, Dr. Gigi Fansler - Vice President for Academic Affairs, and John Malone - Division Chair of Fine Arts and Communications.

The three visitors were led on a brief tour of the LCTV television station/production building. They then joined the representatives from Lincoln College in signing the new transfer agreement.

With the signing of the agreement students at Lake Land majoring and earning their Associates Degree in broadcasting will have the option to transfer to Lincoln College to acquire their four-year degree, entering LC as a third-year student.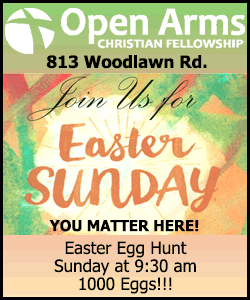 During the signing event, Malone spoke about the development of the LCTV program and talked about how well the two colleges fit together. He noted that when he began building the program at LC, he was familiar with the excellence of the programs offered at Lake Land, and had set for his college the goal of having this type of transfer agreement.

Malone commented, "Lake Land College is renowned throughout the Midwest for their decades-long two-year program in radio and television. The first person who ever hired me in the radio business almost 30 years ago was a Lake Land graduate. They have a great history, and I'm looking forward to working with Greg Powers and the people of Lake Land to infuse our program with their stellar students."

Gerlach also talked about the development of the four-year degree projects at LC. He noted that when he was interviewing for hire as the new president, he told the board that he felt it was time to bring Lincoln College back to a baccalaureate school, as it had been when it was founded. The board was very much in favor of that suggestion, and Gerlach noted that with that statement he won the position of LC President.

Since that time, the college administration has worked toward adding four-year degrees in a number of areas. The Radio Television and New Media Program was established in the fall of 2016.

[to top of second column]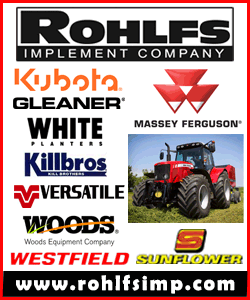 To date, four-year bachelor degrees are offered in radio television and new media, as well as business management, community and human services, conservation biology, criminal and justice studies, exercise science, jazz studies, sport management, theater and vocal performance. The college will continue to add other four-year programs as time progresses.

Gerlach also mentioned that this year, the program has a group of students who are writing and producing a short film that will be a part of the Lincoln Film Festival held later this year. He shared with the visitors from Lake Land, the Film Festival development. Speaking about Logan County native Brenda Chapman and her husband Kevin Lima, he explained their relationship to the festival and how Chapman contributed to bringing a quality festival to Lincoln. Gerlach also hinted that he hopes there will someday soon be an animation program at Lincoln College, noting that Chapman and Lima have both won many awards for their work in animation.

Nearly 100 years younger than Lincoln College, the Lake Land Foundation began preparing to build Lake Land Community College - a junior college in Mattoon in 1965. In 1971, the college celebrated the completion of its first building on campus, the Virgil H. Judge Learning Resource Center named after the first college president. The college continued to develop, utilizing off-site facilities as additional buildings were added to the campus throughout the 70ís.

Similar in size to Lincoln College, annual enrollment at Lake Land averages just around 1,000 students (2012 statistic), with about 880 enrolled as full-time degree seekers. As of the end of 2012, the college reported that 39 percent of its students graduate with a two-year degree, and 18 percent go on with a transfer to a four-year college.

[Nila Smith]
Seated from the left: Lincoln Collegeís Vice President for Academic Affairs Dr. Gigi Fansler and Fine Arts and Communications Division Chair John Malone. From Lake Land, Chair of Counseling/Transfer Coordinator Emily Hartke and Vice President for Academic Services Jon Althaus. Standing: Lincoln College President Dr. David Gerlach and Lake Land College Broadcasting Department Head Greg Powers.