Remembering the 'war to end all wars'
Lincoln Presidential Library looks at America entering World War I, screens 'Paths of Glory'

Send a link to a friend Share
[March 27, 2017] SPRINGFIELD – The Abraham Lincoln Presidential Library and Museum will look back 100 years to World War I with two events in April: a presentation on America's entry into the "war to end all wars" and a screening of the classic movie "Paths of Glory."
President Woodrow Wilson won a second term by promising to keep America out of World War I, but five months later our troops were headed for the battlefield. What pushed the country into war?

On April 4, historian Dr. Mark DePue will explain the series of events, including German submarine attacks, that tipped American public opinion in favor of war.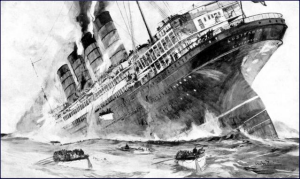 DePue, head of the presidential library's Oral History Program, developed an extremely popular series of presentations on key Civil War battles, using maps, photos and the soldiers' own words to explain what happened and why. Now he is bringing that same approach to World War I.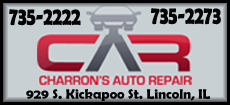 The free event takes place at 6:30 p.m. in the museum's Union Theater. To reserve a seat, visit www.PresidentLincoln.illinois.gov and click on "special event reservations."

A week later, on Tuesday, April 11, the presidential library presents "Paths of Glory," directed by Stanley Kubrick and starring Kirk Douglas.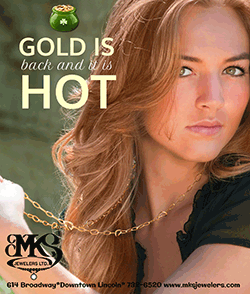 It tells the story (based on a real incident) of French soldiers who refused to take part in what was obviously a pointless suicide mission and were court-martialed by officers more interested in their own reputations than their soldiers' welfare.

Admission is free. The movie starts at 6:30 in the library's Multi-Purpose Room. Reservations can be made at www.PresidentLincoln.illinois.gov.
The Abraham Lincoln Presidential Library and Museum, a division of the Illinois Historic Preservation Agency, is dedicated to telling the story of America's 16th president through old-fashioned scholarship and modern showmanship.

The library holds an unparalleled collection of Lincoln books, documents, photographs, artifacts and art, as well as some 12 million items pertaining to all aspects of Illinois history. The museum uses traditional exhibits, eye-catching special effects and innovative story-telling techniques to educate visitors.
[Shanta Thoele
Executive Secretary
Illinois Historic Preservation Agency
Abraham Lincoln Presidential Library]