Study shows disease can be more effective in controlling invasive species than management efforts
Send a link to a friend Share
[March 25, 2017] CHAMPAIGN - Populations of the common carp, introduced from Eurasia and historically the most abundant fish species in parts of the Illinois River, declined from the 1970s to the 1990s and have never made a comeback. A recent University of Illinois study showed that natural factors, including disease, can more effectively curb invasive species populations than human management efforts.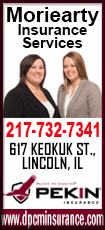 Common carp were intentionally introduced into Illinois rivers in the late 1800s to provide more fish for the dinner table. Within a few decades, this successful invasive species became abundant because they are tolerant of a wide range of environmental conditions.
According to Daniel Gibson-Reinemer, post-doctoral researcher with the Prairie Research Institute at the University of Illinois, problems arose when large numbers of carp rooted through submerged vegetation, muddying the water and decreasing availability of sunlight to aquatic plants, as well as outcompeting other fish for river resources.
With funding from the Illinois Department of Natural Resources, Gibson-Reinemer and colleagues accessed data from two river-monitoring programs dating back to the 1950s to study carp population trends. A total of 84,381 common carp specimens were sampled from the two monitoring programs.
The researchers discovered that steep population declines started in the 1970s and persisted throughout the Illinois and upper Mississippi rivers. By the 1990s, carp numbers had fallen by more than 90 percent in some areas. Smaller, younger fish suffered higher rates of mortality, while many older fish survived.
"The demographics clearly show that common carp populations were faltering, and that they had experienced decades of erratic spawning," Gibson-Reinemer said.

Interestingly, most other fish species were increasing in numbers during the same time, indicating that poor water quality, native predators, and a lack of food did not cause the reduced population.

Instead, diseases, particularly two herpes virus strains that infect fish, were identified as the likely cause of fish mortality. Since the 1990s, outbreaks of the viruses have been observed in common carp around the world without affecting other species.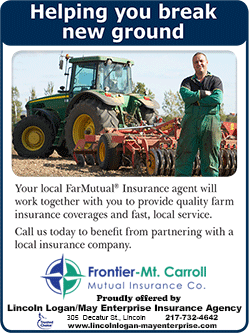 Gibson-Reinemer's study suggests that, in some situations, natural factors can curb populations of invasive species more effectively than diligent human initiatives. Previous management efforts to decrease common carp populations were largely unsuccessful.

"Management activities aimed at eradicating or severely reducing invasive species over large-scale, connected river systems are not impossible," Gibson-Reinemer said. "However, we are unaware of any large-scale management program that could have produced such a positive outcome."

About the Prairie Research Institute: The Prairie Research Institute (PRI) at the University of Illinois at Urbana-Champaign comprises the Illinois Natural History Survey, Illinois State Archaeological Survey, Illinois State Geological Survey, Illinois State Water Survey, and Illinois Sustainable Technology Center. PRI provides objective natural and cultural resource expertise, data, research, service, and solutions for decision making, the stewardship of Illinois' resources, and the public good. www.prairie.illinois.edu
[© 2017 Thomson Reuters. All rights reserved.]
Copyright 2017 Reuters. All rights reserved. This material may not be published, broadcast, rewritten or redistributed.