China Southern in talks over American Airlines tie-up
Send a link to a friend Share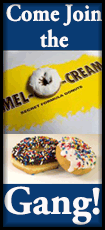 [March 27, 2017] By Brenda Goh

SHANGHAI (Reuters) - China Southern Airlines is in talks over a tie-up with American Airlines that could involve the U.S. carrier taking a stake in the state-owned airline, boosting routes between the world's two largest travel markets.

The potential deal would make American Airlines the second U.S. carrier to own part of a Chinese airline after Delta Air Lines Inc bought 3.55 percent of China Eastern Airlines Corp for $450 million in 2015.

China Southern, the country's largest carrier by passenger numbers, said in a filing the tie-up could involve a share issue as well as other forms of cooperation, but that it was still subject to shareholder and government approval.

The company's Hong Kong-listed shares jumped as much as 5.3 percent in early morning trading on Monday, while its mainland-listed shares remained suspended.

The tie-up comes as Beijing has vowed to shake up its airlines by implementing mixed-ownership reforms and introducing private capital and strategic investment into its state-owned enterprises in a bid to improve efficiency and competitiveness.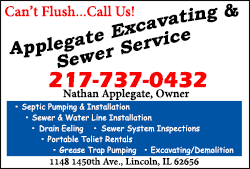 BOCOM International analyst Geoffrey Cheng said the tie-up was the best way for the two companies to offer consumers more flights overseas given the lack of new flight slots available.

He added any equity stake - expected to be similar in size to the Delta deal - would help cement ties between the airlines, but in reality would be little more than a glorified code-sharing arrangement by which airlines pool resources and share flights.

"The rationale is probably like what Delta has been doing with China Eastern," he said, adding it would allow them to link up with more second-tier cities in China and the United States. "Essentially if there's no voting rights, it's just symbolic."

[to top of second column]
A China Southern Airlines aircraft before landing at Manila's International airport. REUTERS/Romeo Ranoco
Chinese airlines have been aggressively expanding their fleet and increasing the number of their international routes as they seek to capitalize on strong growth in outbound Chinese travel that has far outpaced tourism at home.

China Southern has flights from its home base of Guangzhou to U.S. cities New York, Boston and Chicago as well as Hawaii. It is also a member of the SkyTeam airline alliance and has code-sharing agreements with Virgin America and Delta.

For American Airlines, the deal could widen access to China, one of the biggest sources of tourists to the United States, and will help it compete with rival Delta, which has invested in foreign carriers in Mexico, Brazil and Britain in recent years.

Delta, which also owns 49 percent of Virgin Atlantic Airways Ltd [VA.UL], gained an observer seat on China Eastern's board as part of its deal in 2015. At the time, the two said they would cooperate on areas such as sales and market, frequent flyer plans and joint investments in lounges.

(Reporting by Brenda Goh; Editing by David Goodman and Randy Fabi)
[© 2017 Thomson Reuters. All rights reserved.]
Copyright 2017 Reuters. All rights reserved. This material may not be published, broadcast, rewritten or redistributed.