Major League Baseball roundup
Send a link to a friend Share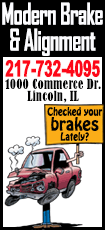 [March 27, 2017] March 26 (The Sports Xchange) - Right-hander Stephen Strasburg will get the Opening Day start for the Washington Nationals, manager Dusty Baker announced Sunday.

Washington opens the season on April 3 at Nationals Park against the Miami Marlins.

It will be the 28-year-old Strasburg's fourth Opening Day start but his first since 2014. In his previous Opening Day starts, he struck out 18 in 20 innings while leading the Nationals to wins in all three games.

Right-hander Max Scherzer was the Nationals' Opening Day starter the previous two seasons but the reigning National League Cy Young Award winner missed time this spring because of a stress fracture in his right ring finger. Scherzer is expected to start the third game of the season on April 6 against the Marlins.

- - -

New York Mets left-hander Steven Matz has been scratched from his Monday start because of tenderness and irritation in his left elbow.

Matz, 25, was scheduled to pitch in a minor league game to start the final week of spring training. The Mets open the season at home on April 3 against the Atlanta Braves.

"There's a little irritation, and he's got to work that out," Mets general manager Sandy Alderson told reporters Sunday. "We don't think it's anything significant, but it bothers him on extension. He won't pitch tomorrow, and we'll see where that takes him over the next four or five days."

Matz, who underwent Tommy John surgery earlier in his career, was reassured by doctors that he has no ligament damage in the elbow.

- - -

Tampa Bay Rays right-hander Alex Cobb was scratched from his Sunday start due to left lower back tightness.

Cobb, 29, was scheduled to pitch in a minor league spring training game at Tampa, Florida.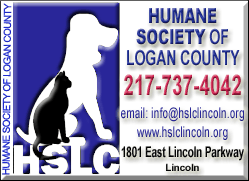 "Probably won't know anything until (Monday) when Cobb comes in and see how he feels," Tampa Bay manager Kevin Cash said. "To my knowledge he could have pitched today."

- - -

The New York Yankees released Jonathon Niese, ending the left-hander's bid to secure a position in the bullpen.

Niese, who signed a minor league contract with the club on Feb. 20, was attempting to return from season-ending surgery to repair a meniscus tear in his left knee in August.

The 30-year-old allowed three runs on five hits in six innings for a 4.50 ERA in six Grapefruit League appearances.

- - -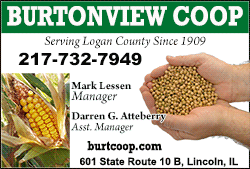 Former major league reliever Todd Frohwirth died Sunday from complications with stomach cancer. He was 54.

Frohwirth pitched nine big-league seasons, including three (1991-93) with the Baltimore Orioles.

The Orioles announced they will honor Frohwirth with a moment of silence prior to Monday's exhibition game against the Boston Red Sox.

"He was a special member of the Orioles family," Baltimore manager Buck Showalter told reporters. "One of our best scouts and a great human being."

Frohwirth spent four seasons with the Philadelphia Phillies (1987-90) and one each with the Red Sox (1994) and the then-California Angels (1996). (Editing by Gene Cherry)
[© 2017 Thomson Reuters. All rights reserved.]
Copyright 2017 Reuters. All rights reserved. This material may not be published, broadcast, rewritten or redistributed.