Members of this year's team were Elly Martinez, Jazmyn Robbins, Becca Heitzig, Kloe Froebe, Asia Sales, Jenna Bowman, Chloe Vinyard, Tori Schilling, Tori Geriets, Lydia McFarland, Josie Moore, Morgan Beyers, Anna Beyers, Jillian Hamilton, Kiley Ladage, Kelsey Rahar, Rachel Holthaus, Emily Blackwell, Ellie Kuhn, Alison Turner and Delaney Epley. Assistant coaches were Ashley Paulus and Corey Farmer. Head coach was Kari Froebe.

Board member Adam Schmidt presented the team with a plaque and read the resolution. The resolution honoring the team said "athletics is a healthy and enjoyable part of a scholastic experience" and "in addition to other sports, basketball caters an environment of community camaraderie."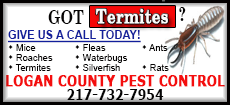 The resolution also said that "the Wolverines of West Lincoln Broadwell School have a tradition of academic and athletic excellence."

Schmidt said in the final game, "the seventh grade girls basketball team entered the fourth quarter of the state championship tied with their opponent."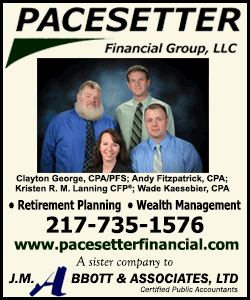 The resolution said that "the skills, values, and team spirit of the players, combined with the enthusiasm and support of many family and friends in attendance propelled the team to win the final quarter and in turn secure another state title."

Schmidt said, "Be it therefore resolved that the Logan County Board congratulates WLB Seventh Grade Girl's Basketball Team, their coaches, and the faculty and staff of this fine school on winning the IESA State Basketball Championship for 2016."

At the Regular Logan County Board meeting, the board adopted the recognition.

[Angela Reiners]