Lincoln Daily News
welcomes letters of appreciation, information and opinion on matters pertaining to the community.
As a community we need to be able to talk openly about matters that affect the quality of our lives. The most effective and least offensive manner to get your point across is to stick to the issue and refrain from commenting on another person's opinion. Letters that deviate from focusing on the issue may be rejected or edited and marked as such.
You may also send your letters by email to ldneditor@lincolndailynews.com
or by U.S. postal mail:
Letters to the Editor
Lincoln Daily News
601 Keokuk St.
Lincoln, IL 62656
Letters must include the writer's name, telephone number, and postal address or email address (we will not publish address or phone number information). Lincoln Daily News reserves the right to edit letters to reduce their size or to correct obvious errors. Lincoln Daily News reserves the right to reject any letter for any reason. Lincoln Daily News will publish as many acceptable letters as space allows.
To the editor:

After watching several different Sunday news programs, it has become more clear what the Trump healthcare plan will be if enacted in its present form. It's not good news for many people. It is now predicted that millions of people will be thrown off the ACA. Low wage workers, like many of Trump's voters from Arkansas, West Virginia, and Tennessee, will suffer the cuts worse than others.

The main objection to the new plan for many people is that the richest people, who have their own insurance plans, will receive generous tax breaks. The rich aren't concerned about your healthcare.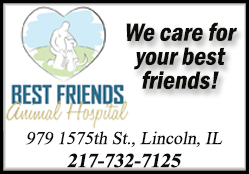 Older people will lose long-term health coverage. With an aging population, this cut will affect many baby boomers who may be seeking nursing home care in their future.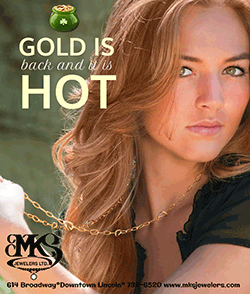 Pharmaceutical prices will continue to rise. It is bizarre that the same drugs here in America are so much cheaper in England, Canada, and Mexico. There will be little control over your prescription prices as they continue to rise.

Yes, you can do something about it. There will be an event on Thursday, March 23rd Noon to 1:00 pm in front of Congressman Darin LaHood's office. His office is located at 6th & Monroe in Springfield. You are welcome to attend to let LaHood know your feelings about Trump's so-called health care plan.

Thank you,
Rebecca Drake
[Posted March 13, 2017]