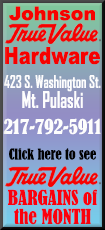 State Fair delegates selected included Aidyn Barber, (Illustrated Speech), Clinton; and Hannah Crider (Oral Interpretation), Lincoln. State Fair alternates are Stephen Starasta (Illustrated Speech), Lincoln; and Daniel Crider (Oral Interpretation), Lincoln. All were blue award winners. Molly Schempp from Atlanta was selected as the top oral communicator for her Extemporaneous speech and received a plaque sponsored by Country Financial – Joe Ryan.

Additional participant included blue award winner Cavit Schempp of Atlanta for his Extemporaneous Speech.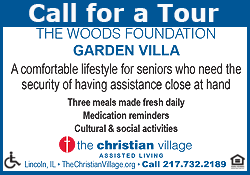 Judges for this year's contests were Liz Fanning, of Mt. Pulaski and Chad Colby, of Goodfield.
Oral communication is a life skill taught and practiced in 4-H. To find out more about the program, contact the Logan County Extension Office, at 980 N. Postville Dr., Lincoln or call 732-8289.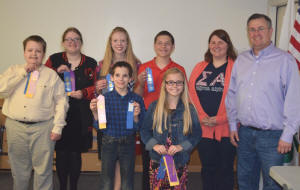 Front L to R: Daniel Crider, Stephen Starasta, Aidyn Barber and judge Chad Colby. Back row: Daniel Crider, Hannah Crider, Molly Schempp (Overall Winner), Cavit Schempp, and Judge Liz Fanning.
About 4-H: Illinois 4-H strives to help youth learn skills for living. University of Illinois Extension provides 4-H programs in every county in Illinois. Illinois 4-H aims to impact the lives of 200,000 youth each year through sustained learning clubs and groups and short-term programming.
[Patty Huffer
Extension Program Coordinator
University of Illinois Extension]