The Mill Grand Opening: Blessing of the bikes
Send a link to a friend Share
[May 05, 2017] LINCOLN - After participating at the ribbon cutting at The Mill on Historic Route 66, Governor Rauner and Geoff Ladd traveled to Zero Tolerance on Chicago Street for a blessing of the bikes. Adam Henderson, aka Bigfoot, traveled from Decatur on the rainy Saturday to conduct the blessing. Motorcycle riders traveled from all over to take part in the ceremony.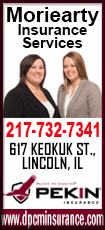 While Governor Rauner traveled to Lincoln for all of the Route 66 festivities via SUV, Bigfoot took a moment with the Governor to bless his bike and wish him safe riding on Route 66 and all of the other terrific highway and byways of Illinois.

"Illinois has some of the best riding in the country and with the renewed interest in Route 66, Lincoln is going to be at the center of the Route 66 revival," said the Governor. He also singled out ABATE for their long time support of motorcycle riding, public service and safety advocacy.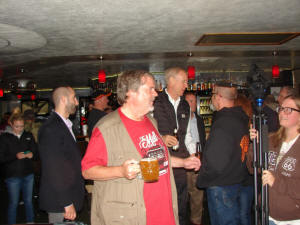 Governor Bruce Rauner and Geoff Ladd enjoy a beer and friends at Zero Tolerance.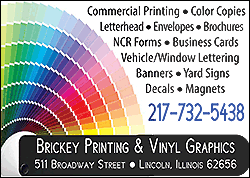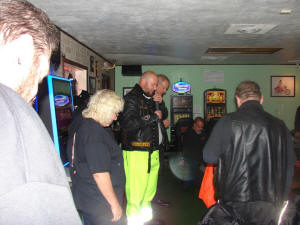 Adam Henderson, aka Bigfoot, offers a blessing to the crowd along with the Governor. Adam traveled from Decatur on his bike to bless the bikes at Zero Tolerance, wishing safe rides for everyone as they travel Route 66 and the other great roads of our nation.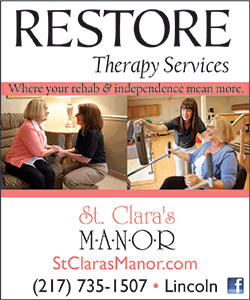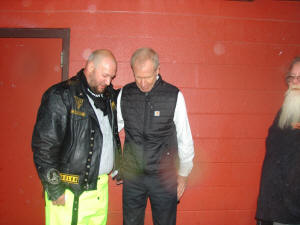 Bigfoot, aka Adam Henderson, offers a blessing to the Governor and his bike for safe travels on Route 66 and the other wonderful roads of Illinois.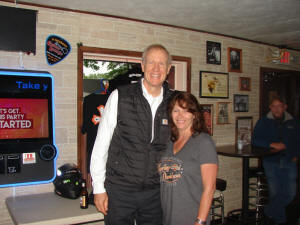 Governor Rauner and Crystal Williams, owner of Zero Tolerance - Crystal served as hostess for the blessing of the bikes.
The rain did not stop the fun and camaraderie among the bikers and the Governor at Zero Tolerance. Owner and host for the event Crystal Williams said the event was one of the most enjoyable at her Chicago Street bar.
[[Curtis Fox]]