Pentagon to lease privately owned Trump Tower apartment for nuclear 'football': letter
Send a link to a friend Share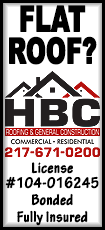 [May 06, 2017] By Mark Hosenball and Phil Stewart

WASHINGTON (Reuters) - The U.S. Defense Department is finalizing a lease on a privately owned apartment in New York's Trump Tower for the White House Military Office to use for supporting President Donald Trump without providing any benefit to Trump or his organization, according to a Pentagon letter seen by Reuters.

The Military Office carries and safeguards the "football," the device that contains the top secret launch codes the president needs to order a nuclear attack, as well as providing him secure communications wherever he is.

The White House, Secret Service, and Defense Department had no comment on whether similar arrangements have been made at other properties Trump frequents - Mar-a-Lago in Palm Beach, Florida and the Trump National Golf Club in Bedminster, New Jersey, where Trump is spending this weekend.

In a letter to Representative Jackie Speier, a Democrat on the House Armed Services and intelligence committees, Defense Department official James MacStravic, said the apartment is "privately owned and ... lease negotiations have been with the owner's representatives only."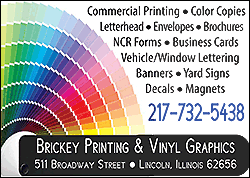 MacStravic, who wrote that he was "temporarily performing the duties of the Under Secretary of Defense for Acquisition, Technology, and Logistics," said any acquisition of leased space with "an annual rental in excess of $1 million must first be approved by my office."

He "approved this action" after consulting with the White House Military Office and other officials, he said.

Officials declined to reveal the cost of the lease or identify the owners of the apartment.

MacStravic's letter, dated March 3, added: "We are not aware of any means through which the President would personally benefit from a Government lease of this space."

The letter explained that the White House Military Office, a Pentagon unit, "requested approval to lease space in the Trump Tower for personnel assigned to support the President when at his private residence."

[to top of second column]
The West facing entrance to Trump Tower on 5th Avenue in New York City, U.S., is seen April 26, 2017. Picture Taken April 26, 2017. REUTERS/Mike Segar
The letter said such arrangements are "typical of support provided" by the Military Office to previous U.S. presidents and vice presidents at their private residences. It is not clear, however, whether the office has ever paid to rent space to house the classified equipment presidents need when they are staying at homes they own outside Washington.

A White House spokeswoman said the White House had no information on the leasing issue. The Defense Department and U.S. Secret Service declined to comment.

The Trump Organization did not reply to an email requesting comment.

When the Pentagon in February first acknowledged that it was seeking to lease space in Trump Tower, some Democrats questioned whether such a move would produce a financial windfall for Trump.

"I am concerned by the appearance that the President of the United States will financially benefit from this deal at the expense of the Department of Defense - and ultimately, taxpayers," Speier wrote to Defense Secretary James Mattis shortly after the Trump Tower issue became public in February.

By negotiating only with representatives of the owners of a private apartment, the Pentagon said it was seeking to avoid such concerns.

(Reporting By Mark Hosenball,; Phil Stewart, and Jonathan Landay.; Editing by John Walcott and Grant McCool)
[© 2017 Thomson Reuters. All rights reserved.]
Copyright 2017 Reuters. All rights reserved. This material may not be published, broadcast, rewritten or redistributed.