Cavaliers take 3-0 series lead over Raptors
Send a link to a friend Share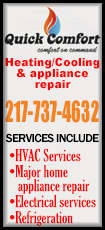 [May 06, 2017] TORONTO -- It was a matter of too much LeBron James and no Kyle Lowry on Friday night.

The result was a 115-94 victory for the Cleveland Cavaliers over the Toronto Raptors and a commanding 3-0 lead in the Eastern Conference semifinals for the defending NBA champions.

The Cavaliers have a chance to complete a series sweep in Game 4 Sunday afternoon at the Air Canada Centre.

While James scored 35 points for the Cavaliers, Lowry did not play at all for the Raptors because of a sprained left ankle.

Playing without its All-Star point guard,Toronto gave the Cavaliers all they could handle for the first three quarters.

The Raptors led by three points at the end of the first half and trailed by only two points entering the fourth quarter before Cleveland took over.

While the Raptors were running out of gas, the Cavaliers went on a 20-3 run to take a 19-point lead.

"We couldn't get anything to fall for us and they turned it on offensively and ran away with it," said Raptors guard DeMar DeRozan, who had a career playoff-best 37 points after scoring a career playoff-low five points in Game 2.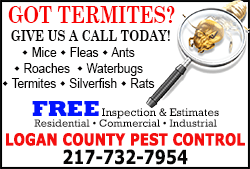 The Cavaliers outscored the Raptors 36-17 in the final quarter, with James scoring 13 of the points in fewer than nine minutes of playing time.

"When we're getting stops, we're a dangerous team," Cavaliers coach Tyronn Lue said. "It was an all-round good game for us rebounding, offensively and defensively so we just have to keep that up."

DeRozan had one point in the fourth quarter.

"We just tried to do different coverages to try and wear him down," Lue said. "We just tried to mix it up and keep him off balance, and in the fourth quarter he kind of got out of rhythm."

"I liked our fight, I loved the way our guys competed," Raptors coach Dwane Casey said. "There was no back down."

Lowry, who suffered a sprained left ankle in the second half of Game 2 Wednesday, was listed as questionable for the game Friday. He participated in the warmup and was listed as active for the game, but Cory Joseph started in his place. Lowry remained on the bench for the whole game.

"He just couldn't go," Casey said. "He was limping badly."

Kevin Love added 16 points and 13 rebounds for the Cavaliers. Kyrie Irving also scored 16 points and Kyle Korver had 14 points while going 4-for-6 in 3-point attempts. Tristan Thompson added nine points and 12 rebounds.

"We just want to try to get better every game," James said. "Tonight, we did that once again. We knew we were coming into a hostile environment. We knew they were going to give us everything they had no matter who was in the lineup and we just had to weather the storm. We didn't know whether it was going to take 36 minutes, or 40 minutes, but we knew if we just play our game and pay attention to our details, we would have an opportunity the win the game."
The Cavaliers had a 49-25 advantage in rebounding.

Jonas Valanciunas collected 19 points and eight rebounds for the Raptors, with Norman Powell chipping in with 13 points and Serge Ibaka scoring 12.

[to top of second column]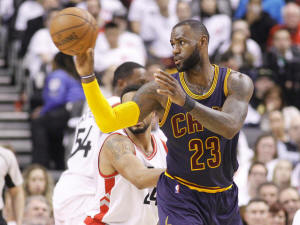 Cavaliers forward LeBron James (23) passes the ball against the Toronto Raptors during game three of the second round of the 2017 NBA Playoffs at Air Canada Centre. Mandatory Credit: John E. Sokolowski-USA TODAY Sports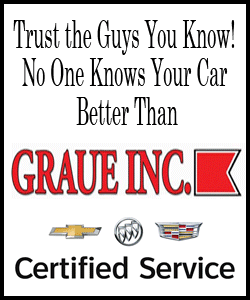 Toronto shot only 2 of 18 from 3-point range while the Cavaliers were 13 of 23.

"It's tough," DeRozan said. "Coming into the fourth, we couldn't hit any threes. You see them knocking down 3s left and right, getting to their spots, it's kind of deflating. It's tough to win a game when you only make two 3-pointers."

The Cavaliers led 28-24 after the first quarter and the Raptors led 52-49 at the intermission.

A pair of 3-pointers by Korver in the final minute of the third quarter helped the Cavaliers take a 79-77 lead into the fourth quarter.

Korver opened the fourth quarter with a 3-pointer. James bumped the lead to nine points on two free throws with 8:56 to play.

When James hit two more free throws with 7:23 left, Cleveland led by 12. James hit a 3-pointer to improve the lead to 15, and he made two more foul shots with 6:21 left to push the lead to 17. Thompson got the lead to 19 points on a layup with 5:47 to play.

"The production from our bench has to come in and give us a boost," Casey said. "And, for whatever reason, couldn't get started. We had to give DeMar and Jonas some kind of blow, and Cory."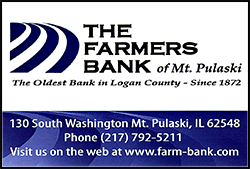 Casey said the Raptors will be playing for pride on Sunday, not wanting to be swept on their home court.

James said he will be thinking only of the game at hand, not necessarily getting a sweep.
"For myself, I just focus on that game. I don't really think about the sweep, I don't think of anything but how can I as leader of the ballclub put our guys in a position to be successful."

NOTES: The Cavaliers went 10-0 to open the playoffs in 2016 and, with their Game 3 win Friday, are 7-0 to open the playoffs this season. The Minneapolis Lakers are the only other team to start the postseason by going 7-0 in consecutive seasons. They opened the playoffs with a 7-0 record in 1949 and did it again in 1950. ... The last time Toronto lost three consecutive games was Feb. 8-14. ...Last season when the teams met in the Eastern Conference finals, the Raptors won Game 3 and Game 4 at home after the Cavaliers won the first two games in Cleveland. The Cavaliers went on to win the series in six games.
[© 2017 Thomson Reuters. All rights reserved.]
Copyright 2017 Reuters. All rights reserved. This material may not be published, broadcast, rewritten or redistributed.