Habitat celebrates 21st home build in 25 years

Send a link to a friend Share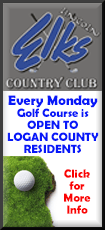 [May 10, 2017] LINCOLN - On Sunday afternoon, Habitat for Humanity of Logan County hosted a house blessing for their 21st Logan County home build. The house, located on South Kickapoo Street was dedicated then turned over to the new owner, Tiffany Parrish and her young sons Tatum and Keaton.

While the most important aspect of this dedication was to provide a young single mother with adequate housing for her family, this home build held significance in other ways as well.

This is the 21st home build in Logan County in 25 years. For a small organization and a small county, this is an outstanding figure. Habitat homes are built with very little paid labor, meaning that for the past 25 years, a team of dedicated volunteers has given their time and talents to serving the need for affordable housing in our community.

This home build also marked a significant new chapter in the history of Habitat in Logan County. For the first time, the home was built with the help of students from the Lincolnland Technical Education Center Building Trades class. On Sunday Habitat President Cince Bowns said that the partnership with the Building Trades class had been very successful. The home construction began last fall, and the home was completed within the school year.

Bowns did say that when the Habitat made the decision to partner with the school, she had only one concern, for the homeowner, Tiffany Parrish. Habitat home recipients are not given their homes. There are requirements for receiving a home including investing "sweat equity" for Habitat. The sweat equity includes volunteering for Habitat programs and also investing time in building one's own home. Bowns said she was concerned there would not be enough work to do for Tiffany to achieve her sweat equity requirement. Bowns said, "It was a wonderful marriage." She said the Building and Trades instructor Justin Dietrich had worked well with Habitat and made sure there were jobs that Tiffany could perform.

Dietrich served as Co-Foreman on the job site with Spud Newhouse being his partner from Habitat. On Sunday, Dietrich and Newhouse were both scheduled to speak. However, Newhouse was unable to attend due to a recent foot injury. Joining Dietrich at the house blessing were two of the students involved in the build; Seth Fox and Nathan Podunajec.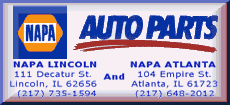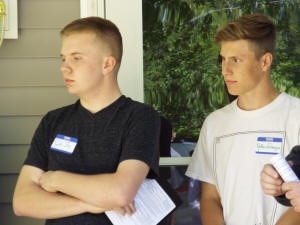 Dietrich was presented a certificate of appreciation from Habitat, then shared a few thoughts with guests about the home building experience.


Dietrich said that the Building and Trades class has been building home's since 1962 and that this project was the 50th home built by Building and Trades. He went on to appreciate Spud Newhouse who was a leader and mentor for not only the students but for Dietrich as well. "Hopefully, a few of our students will be inspired by this. Even if they don't go into construction after high school, they are always going to be able to drive down this street and see this house and remember this school year and building this house."

In additional to the landmarks for the Habitat and a home for Parrish, the house blessing on Sunday was a first for two city officials in attendance. Mayor Seth Goodman and Ward Three Aldermen Ron Keller were on hand for their first ever house blessing. Both were asked to say a few words.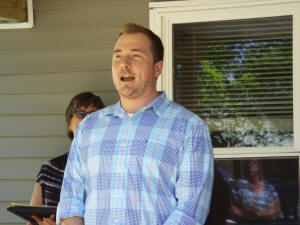 Goodman said that he thought it was an incredible thing to see the 21st Habitat Home completed in Logan County. Goodman went on to say that in preparing to attend the house blessing, he had done a little research on the subject and had not realized that 24 percent of the population lives in inadequate housing. "To have Habitat for Humanity that allows people to have wonderful properties such as this is truly a blessing."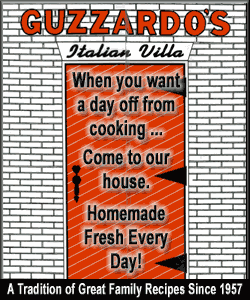 Keller also spoke saying that the home for Parrish signified community. He said, "When I think of community, I think of people giving of their time and talents selflessly."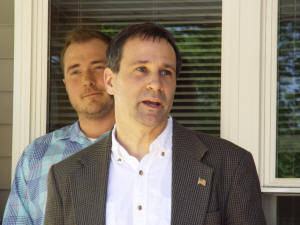 Keller continued, "When I think of community, I think of giving people the American Dream, and so I congratulate Tiffany and her family. Also, when I think of community, I think of all of us coming together today to celebrate this. This is what community is all about, and it makes me so proud to live in this community."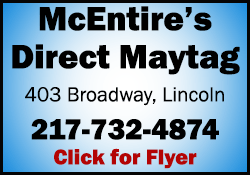 The house blessing ceremony includes several standard features including litany and prayer for the home and homeowners.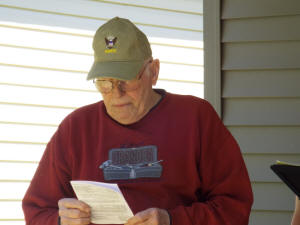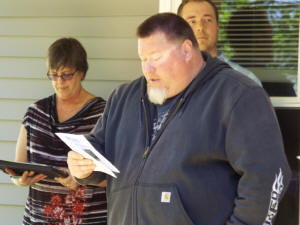 Tiffany's mentors for the project were family members Bob and Meridith Parrish. Both men led the Litany of Dedication.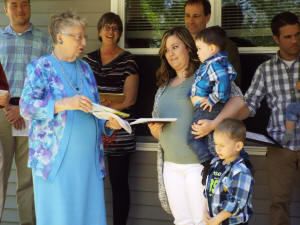 Habitat Board member Tonita Reifsteck presented the family with the Habitat book, and Pastor Kirk Hennebury presented them with their family Bible.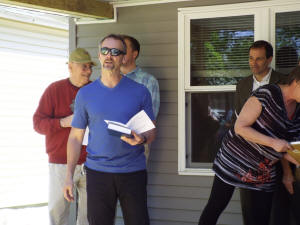 Pastor Hennebury of the Harvest Christian Center in Decatur also led the prayer of blessing over the home and Dietrich was called on to present Parrish with the keys to the front door.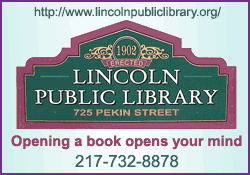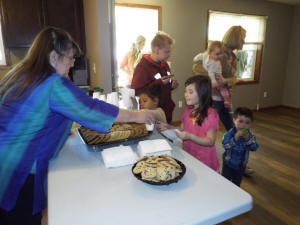 After the ceremony had ended, guests were invited in for cookies and punch and to take a tour of the new home. The home is a three bedroom, allowing Tiffany and her sons to each have a bedroom of their own. It also features an open floor plan kitchen/dining/living area, large bathroom, and a mudroom/laundry room with access to the back yard.

At the very end of the ceremony, Bowns announced that the LTEC Building & Trades Class would be working on house build number 22 starting this coming school year. The home will be located on Sherman Street. Bowns commented, "God brought them to us, and we're going to keep them close to us."

Building and Trades students who participated in this home build included: Joel Carmona, Haidyn Carroll, Morgan Coffey, Eddie Combs, Seth Fox, Patrick Hoban, Nathan Long, Isaiah Moore, Nathan Podunajec, Colin Sparks, and Lucas Stagnolia.

[Nila Smith]