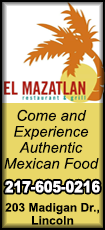 This year 12 students were enrolled in the program. As part of the program, the students attended CEO classes in addition to their regular high school schedule. In many cases this meant students started their school day an hour or more early. They also often spent time after their high school classes were completed, again studying and learning the ins and outs of owning and managing their own businesses.

As a part of the program, students visited a variety of businesses in Logan County and heard from a large number of local business owners and managers about how they have succeeded in running a small business in Logan County.

In the tradeshow program hand-out, instructor Jason Mauhar wrote a cover letter. The letter talks about the learning process and the progress the students make throughout the year as they gain not only knowledge but self-confidence. "They struggle to look you in the eye, shake hands, or have any sense of confidence when talking to adults. They have the ability to think for themselves and great problem solving skills, but haven't tapped into that part of their reality. Somewhere after their first small business, they start to catch on to what it means to attract people and own what they do in life."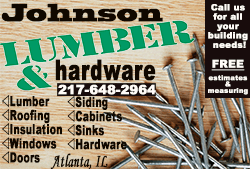 At the tradeshow, no one would imagine that these are young people who a few short months ago struggled to look adults in the eye, shake hands, and speak to adults as adults themselves.

At every booth, the young entrepreneurs spoke with confidence and pitched their product with certainty that it was an item any consumer should be interested in purchasing.

LLCEO Class of 2017

Anthony Brummett

Anthony is a junior at Lincoln Community High School. He was involved in the fall play, Spooktacular; winter play, and Thespians Society. Anthony would like to attend Lincoln College and study theater. He also has an interest in the culinary arts and a love of animals, which led him to form his small business of Tony's Treats, healthy treats for dogs.

Anthony is a shy guy, who struggled with some of the aspects of CEO especially when it came to dealing with adults and presenting himself as a young business man. He overcame those stresses during the school year, and on Wednesday evening presented his business with confidence.

Lauren Canady

Lauren Canady is a junior at Lincoln Community High School. She participates in golf, cheer, and track & field. She is planning on going into the National Guard after high school and attending Concordia University of Chicago where she will study business.

Lauren says her dad has been an inspiration to her, and she has helped him in his business. This led to the creation of LC Enterprise where she is marketing an electronic sensor for semi refrigeration units.

Joy Chi

Joy Chi is a junior at LCHS. She is a member of the math team and National Honor Society. Joy spends time working in the family business – Chi restaurant in Lincoln, and also works at Lincoln College. She plans to go for a double major in college, earning degrees in both business and finance.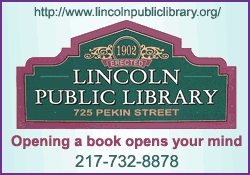 Joy says one of the best lessons she has learned came from her instructor Jason Mauhar, who teaches that things will always work out in the end, so don't give up, and don't stress yourself out. On Wednesday evening Joy presented her small business "Singing in the shower."

Adriana Doolin

Adriana Doolin is a junior at Lincoln Community High School. In school she participates in the soccer program, and outside of school enjoys horseback riding. Adriana hopes to earn a bachelor's degree and get an estheticians license. Adriana also wants to be a makeup artist and has a business plan that includes doing makeup for special events but also doing special effects makeup and face painting.

Her business, "Radiance Cosmetic Artistry" offers makeup applications for events such as weddings and formals as well as special effect makeup for Halloween and face painting booths.

Noah Henry

Noah Henry is a junior at Lincoln Community High School. He has participated in theater, tennis, and varsity swim team. He is active in his church in choir, youth group, and partnered with Go Ministries to take a mission trip to the Dominican Republic.

Noah said he has learned through the CEO program that "people are just people" and there is no reason to fear talking with important people. His business "Lincoln Lights" offered up soy candles he manufactured himself. Noah's focus is on presenting a variety of scents that appeal not just to the lady of the house, but also more masculine scents that will appeal to the man of the house.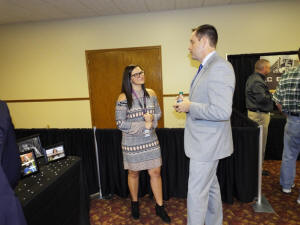 Illinois Representative Tim Butler chats with Hunter Langley

Hunter Langley

Hunter Langley is a senior at Hartsburg-Emden High School. In high school she has been involved in volleyball, cheerleading, FFA, FEA, student council and yearbook. She plans to attend Heartland Community College and major in early childhood programs.
Hunter also hopes to continue on with her small business "Studio H Photography" as a side-business.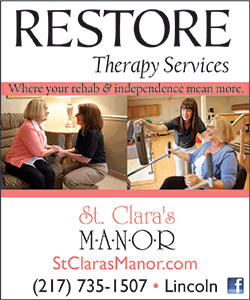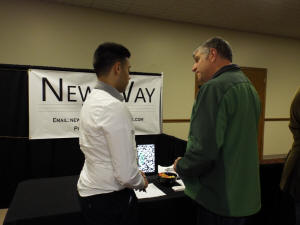 Lincoln Alderman Jeff Hoinacki visits with Joshua Linares

Joshua Linares

Joshua Linares is a junior at LCHS. He played quarterback for the Railers. He would like to attend Saint Cloud State University and major in business management with a minor in graphic design.

Joshua's business is New Way Graphics. He designs business logos, custom apparel and much more. Joshua said his business does reflect what he would like to do as a career.

Madison Shawgo

Madison Shawgo is a senior at Hartsburg-Emden High school. In her high school career she has participated in volleyball, softball, cheer, yearbook, FFA, WYSE, and student council. Madison plans to study nursing and wants to specialize as a nurse in the delivery room. She plans to begin her college career at Lincoln College in Lincoln.

Madison presented her small business "dotted' at the tradeshow. The distinctive art style features paintings made up entirely of colored "dots." Madison enjoys the art style and said that while it may not be her full-time career, she does feel that art will always be a part of her life.

Ariana Spencer

Ariana Spencer is a junior at LCHS where she has participated in the poms squad. Ariana plans to attend college, perhaps at Northwest Florida State with a major in business.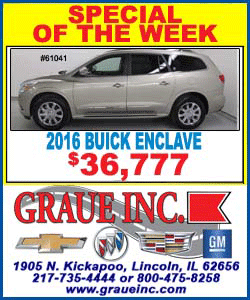 Ariana opened a pop-up retail business this spring on Chicago Street. Red Hair Flare Boutique offered a less expensive alternative to formal wear for prom by offering gently used prom gowns, for sale by consignment. Ariana said she built her business knowing that there was a need in Lincoln for this offering, and that through the shop she could make a difference for fellow students by offering more affordable options in formal wear.

Alex Weber

Alex Weber is a senior at Olympia High School. He is involved with the Olympia Jazz Band and Chamber Choir. After high school Alex is looking to continue on to college, possibly at Parkland Community College or a technical school in Indiana, and study business so he can grow his own business "Weber's Wash & Wax on Wheels."

Alex said the CEO program has taught him that in the business world "integrity is everything." He said a good businessman will always be true to his word, consistent, and have a good attitude.

Trent Whitham

Trent Whitham is a senior at LCHS who has been a member of the high school football and wrestling teams. Trent has already enlisted in the Army and will report for duty after graduation. He also wants to attend college and would like to eventually own his own construction business.

His small business for LLCEO is "Get Whitham Woodworking." Trent took woodworking at LCHS and enjoyed it very much. He said that his LCHS instructor Jason Hoffman has been an inspiration to him. He plans to continue doing his woodworking projects and incorporate a portion of that talent into his future career.

Ashley Zinser

Ashley Zinzer is a senior at Hartsburg-Emden High School. She has been involved in volleyball, track, cheer, FFA, 4-H, student council, FEA, and the Senior Beta Club. She is very involved in her community and has been a leader in clubs and organizations outside of school, such as president of her 4-H club as well as the Hartem FFA. She also has participated as a member of a number of agricultural judging teams including livestock, meats, dairy, soils/land, horticulture, and poultry.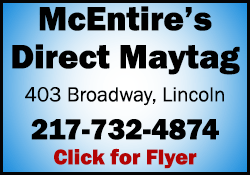 Ashley plans to attend Heartland Community College and Western Illinois University and major in Agribusiness.

Ashley's CEO business was "AZ Floral and Home Design." Ashley said her Grandma Clark was her business inspiration. Grandma Clark was the owner of Clark's Greenhouse in San Jose.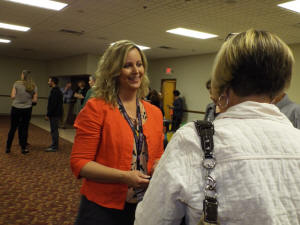 LLCEO board member April Doolin visits with a guest.

LLCEO instructor Jason Mauhar talks with a guest at the tradeshow.
[Nila Smith]