LCHS Prom Red Carpet and Grand March "The greatest show on earth"


Send a link to a friend Share
[May 10, 2017] LINCOLN - After a week plagued with cold temperatures, heavy rains and even flooding in some locations, Saturday turned into a perfect day for the Greatest Show on Earth in Lincoln.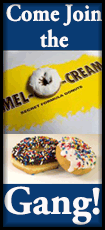 Though the phrase "Greatest Show on earth" if often coined to go along with the circus, many would argue on this occasion that the show going on at the Logan County Courthouse in Lincoln far exceeded any entertainment Barnum and Bailey could produce.

This is the 28th year for the grand march in Lincoln, and as already mentioned the theme was "The greatest show on earth," with this year's theme colors 'Big Top' crimson red and vintage white.

The Lincoln Community High School Red Carpet and Prom Grand March are popular attractions that bring a large crowd to the courthouse lawn. Filling the lawn area and overflowing into Broadway Street, parents, grandparents, siblings, extended relatives and close friends gathered to watch. For the 2017 LCHS Prom Grand March more than a hundred couples descended the courthouse steps dressed to the nines in their choice of formal wear.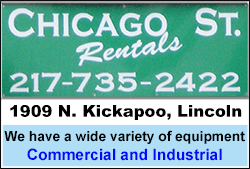 The afternoon began at about 3 p.m. with the red carpet event on the east steps of the courthouse. Hosted by WLCN radio in Atlanta, Joe Ryan and Lisa, the Fix 96 prize girl, hosted the Red Carpet interviewing couples as they arrived at the courthouse.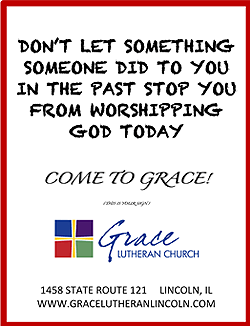 At the interviews, couples were anxious, perhaps nervous a little, but having a good time with the hosts – definitely! Taking questions plus on occasion a little ribbing from Ryan, the guys and gals put on a show for the radio crew and all those watching live on the lawn.
On the north side of the courthouse, the Greg Glick Bank performed for the gathering crowd, making it a very pleasant place to be. Folks settled down in the grassy lawn while kids played and some even danced to the music.

At about 5:30 p.m., Ryan switched roles and became the official announcer for the LCHS 2017 Prom Grand March.

As students descended the stairs, many had their own personal cheering section on the lawn and in the street, as hoots and hollers along with whistles and applause could be heard all around.

When the march was over, some lingered around the courthouse visiting with those who had come to see them, before heading on to the Lincoln Knights of Columbus for prom.
[Nila Smith]