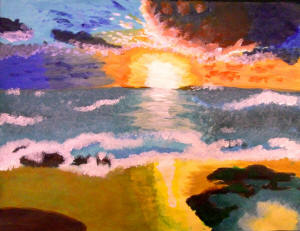 Young artists to showcase works at May LCA Art Exhibit
Send a link to a friend Share
[May 10, 2017] LINCOLN - Logan County Arts and the Lincoln Art Institute are preparing for their annual Young Artists exhibit, which will showcase recent artworks by students of Lincoln Community High School and local colleges. This is the sixth year that the arts group and gallery have co-sponsored the Young Artists show, which will debut with a reception from 5 to 8 p.m. on Thursday, May 11 at the Lincoln Art Institute, 112 S. McLean St, Lincoln, next to the US Post Office.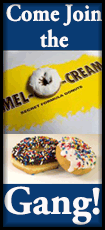 More than 30 LCHS students from all four years will be exhibiting in the show, according to Fine Arts instructor Carol Washburn. Styles in the exhibit range from pop and abstract images in vibrant colors, through landscape and sculpted objects. The variety of media used includes graphite, pastel and ink drawing, watercolor, acrylic, metallic relief, mixed media, photography and ceramics.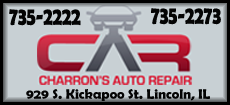 Washburn works with students to build their creativity and expressive ability, in addition to focusing on technical aspects of their work. She says, "The chance to participate in a formal public exhibit is new to many of our students, and they are enthusiastic about the opportunity." Even though most students do not foresee the visual arts being part of their future careers, some see their art as linked to future careers in music, teaching or cosmetology. Most look forward to doing artwork later in life as a pastime or hobby.

According to Art Institute Curator Moses Pinkerton, the exhibit benefits both the artists and the community. "The students can feel the satisfaction of showing works in a professional gallery environment," he notes, "and community members can get a fresh look at art as seen through the eyes of these imaginative youngsters."
After opening night, the show will be available for viewing until June 2 by chance or appointment. Visitors may ring the doorbell, and if Pinkerton is available he will open the gallery. For an appointment, people may call Pinkerton at 217-651-8355.
Also available at the "Young Artists" opening will be information on the June, 2016 show, opening June 8, in which LCA members will present new works which have been inspired by a particular artist or other theme. Nonmembers can also show artworks consistent with the theme by paying a small display fee. Any nonmember interested in doing this should contact Pinkerton or Mitch Douglas (630-890-1318) for more information.
[Pamela Moriearty]