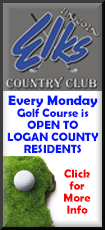 This space does not need to be a separated room, and more often is part of the entry or hallway. It can be as simple as a coat rack, and place for shoes and other outerware, or as fancy as a built-in bench with added storage space. Any way about it, if well-thought out, this easily reworked space will give you back more than you put into it - more time to do the things you like to do.

Begin by observing your common entry point to your home. This area will become your daily loading and unloading dock as you and your family come and go.

Evaluate the space in the context of your family's needs, the look you want to achieve and your budget. Make your wish list first. To fire up your imagination, this Pinterest page provides an array of ideas.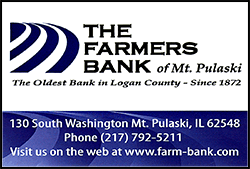 A simple space that does everything might include:

- A sofa style table with a couple of drawers for sunglasses, pens, notepad, things you don't want to have to go looking for when you are coming and going in a hurry.

- Add a lamp, a letter organizer to drop incoming and outgoing mail, and a document-sized basket for paperwork or homework.

- Add a wall-mounted or tabletop keys station

- This might also be an ideal location to place a message board for household needs lists and calendar for schedules.

- Add a bench or chair to sit while removing shoes and boots, a boot tray, maybe a rack for shoes, and a basket for hats, scarves, gloves.

- With a coat rack and umbrella stand you are there, everything you need to get in and out the door quickly and stop dirt from being tracked through the house.

This might be all you need for one, two or three people living in a household, but for bigger families, it might take a more complex strategy. And if you have dogs, they add another dimension.

You can still keep it simple and inexpensive. One example is to take long boards, sand or router the sharp edges and corners, paint, screw in double coat hooks and mount on your wall using a level. Add decal or stenciled names on the wall or on plaques to go over each station, add a shelf for baskets to store scarves, hats, mittens; and a boot/shoe tray for each person's space on the floor. A worthwhile added expense for style might be to look for special characters, fancy or antique replica hooks. An alternative can be to use fun colors and wood pegs or knobs for the coat rack, shelving and wire baskets.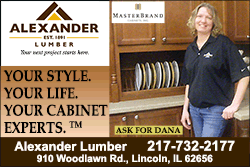 If you want a more formal built-in design, it might include benches with lift tops for storage, baskets or wood cabinets overhead. This is especially nice for larger families to stay organized, less mess throughout the house, and makes it easy to find mittens and all when its time to go, which equates to less stress getting out the door on time, happier family!

There are plenty of do-it-yourself videos. We've listed a few at the bottom of this article, or you might prefer to hire the work out. Logan County has a number of contractors who do fine work and would love to do a small job like this for you.

Optional elements for you to consider might include extra overhead lighting or wall lighting, a mirror, a sink for quick wash-up, a cabinet or shelf for quick grab mosquito repellent and sunscreen.

It might seem a luxury, but if you have a dog or multiple dogs, an elevated space to easily wash four - eight - or twelve feet several times a day in the rainy season can be deemed practical. Real luxury might be a dog shower, but then again, it becomes practical if you happen to own just one large mud-loving dog.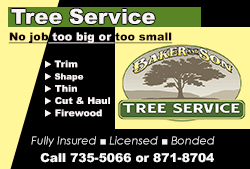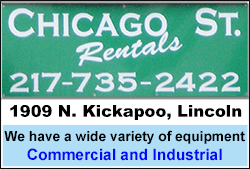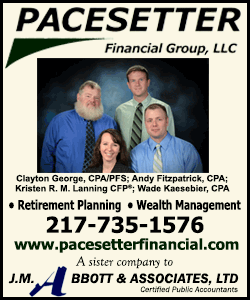 Contrary to what you might think given the name "mudroom", decorators recommend using light colors - whites, light gray are in vogue - just be sure to choose quality washable paint.

Your mudroom is the perfect space to show your personality, have a little fun, even make it quirky, it doesn't require a lot and changing it by the season can have a big effect. Popular themes include farm, country and gardening, but you can make it what you want.

Make the space welcoming and easy to use, and you'll be glad you took the time and effort when you see the time - and sometimes irritation - it saves you throughout the year.

Below are a variety of step-by-step videos to design and build your own mudrooms and furnishings:

Furniture makers were called on to create a couple of designs. This video shows the step-by-step process to create beautiful built-in cabinets and seating. The finished areas reflect the characteristics of fine furnishings.
"Built-in Build-off: Build a mudroom built-in"

Here's another simpler floor to ceiling built-in wood storage area with seating that's especially well-suited to get the most out of a small space.

How to build mudroom storage - DIY

Here's a spiffy wall mounted coat rack with open shelf/cubical storage above that comes to you from Matt Lane's Woodshop.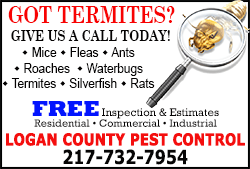 "How to make a coat rack with storage"
In the video below, construction of a beautiful Mission-style wall mounted coat rack is demonstrated in detail by Jay Bates of Jays Custom Creations.
The guys from This Old House bring you a versatile free-standing storage bench and coat rack unit you can modify to the dimensions you want with "How to Build a Storage Bench."

[Jan Youngquist]

Here are a few of the local contractors offering services all in the (217) area code:

Construction:

KVH Construction 735-1774
Shew's Design Center 737-5543
Matthews Custom Construction 364-4288
Whiteman Construction 735-3309
Hild Bros. Construction HBC – Kevin Hild 671-0200
J&J Contractors – Jim Greer 732-4484

Plumbers:

Albert Bros. - Tom Albert 735-9990
D & D Sewer - Pete Helton 732-8137
Lincoln Heating & Cooling – Marion Goff 735-5835
MB Heating & Cooling – John 792-5593
Satisfied Residential Heating and Air – Gino Zapata 974-0122
Leith Plumbing – Mark Leith 732-8598
Tarter Bros. – Greg Tarter 735-4117
RA Mechanical – Reggie Payne 735-4103
Quick Comfort – Joey Peacock 737-4632