Bank of England: interest rates may need to rise before late 2019
Send a link to a friend Share
[May 11, 2017] By Andy Bruce and David Milliken

LONDON (Reuters) - The Bank of England said on Thursday that it may need to raise interest rates before the late 2019 date that markets had been expecting, assuming Britain can leave the European Union smoothly in two years' time.

With only a month until a national election, the BoE said the short-term squeeze on households from inflation since June's Brexit vote would be more severe than it predicted in February, with price growth peaking at over 2.8 percent late this year.

Britain's economy shrugged off expectations of a recession after last year's referendum, and chalked up one of the fastest growth rates among major rich economies.

But official data has soured since the start of the year. Data published on Thursday showed industrial production disappointed in the first quarter, and little boost for exporters from the fall in the pound since the Brexit vote.

Many economists expect tougher times ahead as Prime Minister Theresa May starts two years of fraught Brexit talks before the country leaves the European Union at the end of March 2019.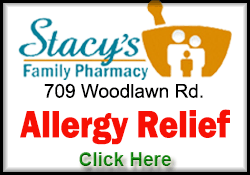 The BoE policymakers said on Thursday they could only do so much to offset the Brexit hit to the economy.

"Monetary policy cannot prevent either the necessary real adjustment as the United Kingdom moves towards its new international trading arrangements or the weaker real income growth that is likely to accompany that adjustment over the next few years," the Bank said in a summary of its meeting.

However, the BoE said it expected a pick-up in foreign trade and investment would offset a shortfall in domestic demand this year, and then saw a sharp pick-up in hitherto lackluster wage growth as unemployment fell to its lowest in a generation.

"Monetary policy could need to be tightened by a somewhat greater extent over the forecast period than the very gently rising path implied by the market yield curve underlying the May projections," the BoE said on Thursday.

This could imply the BoE will raise rates for the first time since 2007 just as Britain leaves the EU.

Sterling slipped after the Bank's announcement which some investors had expected to show a deepening split among policymakers about the need for higher interest rates now, something that did not materialize.

"The Monetary Policy Committee remained in wait-and-see mode this month," Confederation of British Industry chief economist Rain Newton-Smith said.

"Any changes to monetary policy are unlikely in the near future, particularly amid ongoing uncertainty over the impact and outcomes of EU negotiations."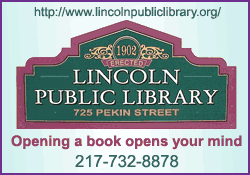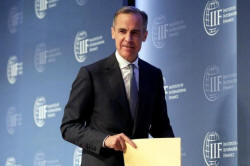 Bank of England Governor Mark Carney leaves after speaking at 2017 Institute of International Finance (IIF) policy summit in Washington, U.S., April 20, 2017. REUTERS/Yuri Gripas
BOE ASSUMES SMOOTH BREXIT

The financial market instruments which the Bank of England uses to construct its economic forecasts have fully priced in an interest rate rise only in the final three months of 2019, nine months later than in the last set of forecasts in February.

These market assumptions were based on average prices in the two weeks to May 3. Since then, markets have moved to price an earlier rate hike by the Bank of England and sterling has strengthened, which should help to push down on inflation.

The BoE said its latest forecasts assumed "that the adjustment to the United Kingdom's new relationship with the European Union is smooth".

In February BoE Governor Mark Carney warned of "twists and turns" on the road to Brexit.

The BoE's Monetary Policy Committee (MPC) voted 7-1 in favor of keeping interest rates on hold at their record low 0.25 percent this month, as expected in a Reuters poll of economists.

American academic Kristin Forbes, who leaves the MPC at the end of June, again voted to raise rates to 0.5 percent and warned that the overshoot in inflation could become more protracted without tightening policy now.

Echoing language from the last policy meeting in March, the BoE said it would not take much upside news on growth and inflation for some other members of the MPC to join Forbes.
The central bank trimmed its forecast of growth this year to 1.9 percent from 2.0 percent, but nudged up its forecasts for 2018 and 2019 to 1.7 percent and 1.8 percent. Last year Britain's economy grew 1.8 percent.

The BoE said inflation was likely to fall back to 2.16 percent in just over two years' time - still above the BoE's target - and then pick up slightly going into 2020. Usually Bank of England inflation forecasts show inflation falling steadily back to target.

(Editing by Andrew Heavens)
[© 2017 Thomson Reuters. All rights reserved.]
Copyright 2017 Reuters. All rights reserved. This material may not be published, broadcast, rewritten or redistributed.