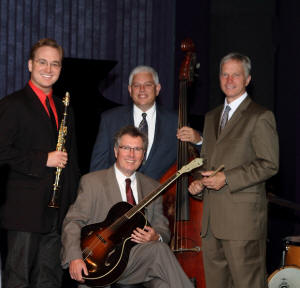 Lincoln Land Concert Association presents Dave Bennett concert May 15th
Send a link to a friend Share
[May 10, 2017] LINCOLN - A multi-instrument phenomenon, DAVE BENNETT is a clarinet virtuoso who plays electric guitar, piano, drums, AND vocalizes! One of the only artists saluting the Roots of Pop, Bennett covers music from the swing era and Rock-n-Roll to country, Elvis and the Beatles.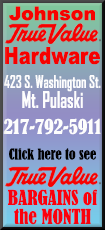 Dave brings his Roots of Pop show to Lincoln on Monday, May 15 at the Hargrove Chapel Auditorium at Lincoln Christian University as the final concert of this season's Lincoln Land Concert Association series.

The quartet consists of Dave on clarinet, guitar, piano and vocals; Doug Cobb on drums; Todd Weed on piano; and Kurt Krahnke on bass.

This show will not only showcase Dave's clarinet, but his fine voice as well as his famous "rockabilly" guitar and wild piano. Backed by their full repertoire of swing, Dixieland and Benny Goodman standards, they will branch out with Elvis, Roy Orbison and other country and rock music.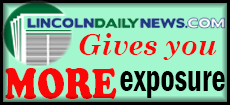 Dave Bennett, a Michigan native, is an authentic musical prodigy (totally self-taught) on his clarinet, which was given to him at age 10 by his grandparents. He then taught himself to play Benny Goodman songs by ear, listening to a tape given to him by his grandfather. He was only 14 when he began traveling all over the US with several Michigan based Dixieland bands. Now we discover that he is also an excellent singer and plays a "mean" guitar and wild piano. What more can a musician do?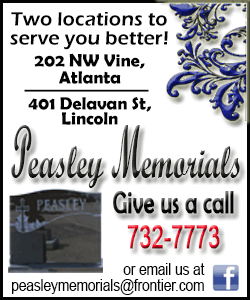 Admission to the concert is included as part of the season subscriber membership to the Concert Association series. Single admission tickets may be purchased via the LLCA website (http://lincolnlandconcerts.org) or at the door the evening of the concert.

See the LLCA website for further details about this unique and delightful concert evening!
[Elaine Knight
​Publicity Chair
Lincoln Land Concert Association]