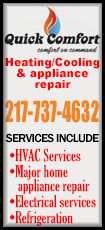 Once again the indoor, producer-only farmers market will be held Saturdays from 8am – 12pm in the Expo Building at the Logan County Fairgrounds in Lincoln, Illinois. The second season will run May 13 through September 30. There is no admission fee.

The ALMH Market extends the local hospital's mission outside its four walls by increasing access to fruits and vegetables. A ribbon cutting with the Lincoln/Logan Chamber of Commerce and a ceremonial ringing of the opening bell will take place promptly at 8am on Saturday, May 13.

Many vendors are returning for the second season but this year The Market will feature five additional vendors with items including eggs, honey, pasta and artisan breads. As a producer-only market, The ALMH Market only features vendors that grow or make their own items. But this year, local entrepreneurs who may not qualify for the producer-only market will have an opportunity to feature their products at a feature booth called, "Local Roots". Also new to the market this year, expanded permanent seating for those who want to meet at The Market for breakfast and a new toddler area featuring a farmers market experience all their own.

Many free activities will be available on opening day from 8am-12pm. Children of all ages will enjoy inflatable fun and face painting to help celebrate The Market's grand opening. The POP (Power of Produce) Club, available for children ages 5-12 years old, offers a weekly free activity to empower kids to make healthy food choices and introduce them to the local food system. Children who complete the activity earn $2 market tokens to spend on produce at The Market.
ALMH will also kick-off their Know Your Numbers campaign on opening day. The free health screenings are sponsored by the ALMH Auxiliary and take place from 8am – 12pm. Participants 10 and up can obtain free lipid profiles, blood sugar, blood pressure, and BMI screenings.
For the best results, participants should fast 8 hours prior to the screening. Free screenings will continue the second Saturday of each month during the season. The ALMH Market is also hosting a blood drive with a visit from the Central Illinois Community Blood Center bloodmobile from 8am to 12pm.
At 9am, the first of free weekly fitness activities will begin with Janell Wollard teaching Zumba.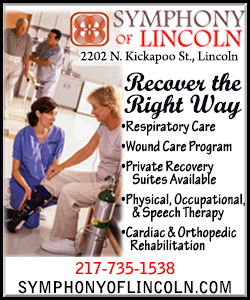 Several activities will take place at 10am including a live cooking demonstration entitled and "Chopped Skills", a demonstration of the ALMH blender bike providing smoothie samplings. Live music by Deuxieme will take place from 10am to 12pm.

"We take pride that The ALMH Market is a wellness destination like no other in Illinois," said Angela Stoltzenburg, ALMH marketing and community partnerships director. "The Market is an extension of our mission to improve the health of the people and communities we serve; our aim is to promote fresh food and healthy living while supporting local farmers and the food-producer economy. If you liked The Market last year, you will love it this year."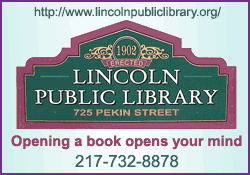 For those needing transportation to The ALMH Market, the ALMH Foundation is providing a free bus route on Logan Mason Public Transportation each Saturday. For more information about the route, call LMPT at 1-866-930-8212. Anyone who uses the bus on opening day will receive a free Market shopping bag.

The ALMH Market will once again provide a Supplemental Nutrition Assistance Program (SNAP) matching program. Individuals who have SNAP benefits on an Illinois Link Care can visit The ALMH Market booth to match the first $10 of their SNAP benefits. The matching program is funded by the ALMH Foundation.

For more information about The ALMH Market, visit www.TheALMHMarket.org
[Angela Stoltzenburg, MBA
Marketing and Community Partnerships Manager
Abraham Lincoln Memorial Hospital]