Illinois bill expands abortion coverage, faces governor's veto
Send a link to a friend Share
[May 11, 2017] By Timothy Mclaughlin
CHICAGO (Reuters) - An Illinois bill that expands state-funded coverage of abortions for low-income residents and state employees passed the Democratic-controlled Senate on Wednesday but faces a likely veto by the state's Republican governor.
The measure, which passed the Senate 33-22, also aims to keep abortions legal in Illinois if the U.S. Supreme Court follows President Donald Trump's call to overturn its landmark Roe v. Wade ruling 44 years ago that made abortions legal.

Illinois' Medicaid program covers abortions in cases of rape, incest and when a mother's life or health is threatened. The expansion would enable poor women to obtain elective abortions. Also, the legislation would allow state employees to have the procedures covered under state health insurance.

The vote was a rare legislative victory for U.S. abortion-rights advocates at a time when foes have ratcheted up the heat with the election of Trump and a conservative Congress.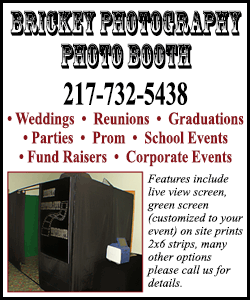 However, the victory will likely be short lived because Governor Bruce Rauner has promised to veto the legislation, saying Illinois should focus on less "divisive" issues and instead pass a full-year operating budget for the first time in nearly two years.

A spokeswoman for Rauner directed questions on Wednesday evening to previous statements where he said he did not support the measure. However, as a candidate in 2014, he supported expanding abortion access.

Republican lawmakers have criticized the bill as both burdensome to tax payers and immoral.

"We should be focused on ways to reduce costs—not advance costly controversial proposals that will cost the taxpayers even more," Republican state senator Dan McConchie said in a statement on Wednesday.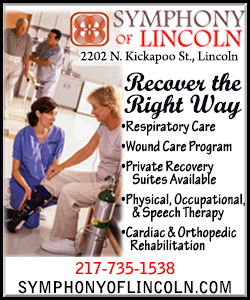 A veto override would take 71 votes in the Democrat-led House, where the bill passed 62-55 in late April. It would take 36 votes in the Senate.

A veto by Rauner would be a sharp turn from his previous position, which political opponents are poised to exploit.

"We cannot allow Illinois to return to the days when women had so few options for reproductive care that they desperately resorted to back-alley quacks, poison, knitting needles, disappearing from public sight or suicide to deal with unwanted pregnancies," state senator Daniel Biss, a Democrat, said in a statement after the bill passed on Wednesday.

(Additional reporting by Karen Pierog; Editing by David Gregorio)
[© 2017 Thomson Reuters. All rights reserved.]
Copyright 2017 Reuters. All rights reserved. This material may not be published, broadcast, rewritten or redistributed.