Fleury, Penguins eliminate Capitals in Game 7
Send a link to a friend Share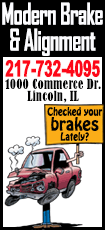 [May 11, 2017] WASHINGTON -- Pushed to the brink by the Washington Capitals, the Pittsburgh Penguins responded like the defending Stanley Cup champions.

Bryan Rust and Patric Hornqvist scored goals, Marc-Andre Fleury made 29 saves, and the Penguins defeated the Capitals 2-0 in Game 7 of their Eastern Conference semifinal series on Wednesday.

The Penguins, who continued their postseason mastery of the Capitals, will face the Ottawa Senators in the Eastern Conference finals.

"They just always find a way to respond the right way to the challenges of adversities this league throws at us and they did it again tonight," Penguins coach Mike Sullivan said of his team.

"I think these guys are at their best when the stakes are high. That might have been the best game we've played in the playoffs to this point."

Rust made it 1-0 midway through the second period, and Hornqvist doubled the lead early in the third.

Pittsburgh eliminated the Presidents' Trophy-winning Capitals in the conference semifinals for the second season in a row -- exactly one year apart. The Penguins have won nine of 10 postseason series between the teams. During that time, Pittsburgh is 4-0 in Game 7s.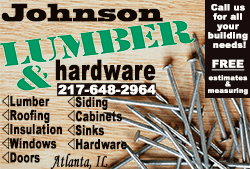 The Penguins are now 3-0 vs. the Capitals in series played during the Sidney Crosby-Alex Ovechkin era. The previous two times the Penguins eliminated the Capitals, they went on to win the Stanley Cup.

After outscoring the Penguins 9-4 in Games 5 and 6 to erase the Penguins' 3-1 series lead, Washington was unable to beat Fleury, who picked up his ninth career postseason shutout.

"We're not in this position if he doesn't play the way he has," Crosby said. "He was unbelievable again tonight."

Braden Holtby stopped 26 shots for Washington, which fell short in its attempt to come back from down 3-1 in the series. The Capitals haven't made to the conference finals since the 1997-98.

"Big moments, your big players have to play big and regrettably, I don't think we did tonight," said Capitals forward T.J. Oshie, who had four goals and eight assists in the playoffs.

This particular group may have had its last chance. Among Washington's unrestricted free agents are Oshie, who tied for the team lead with 33 goals in the regular season, Justin Williams and Karl Alzner.

Pittsburgh improved to 6-0 in road Game 7s while Washington fell to 3-8 when hosting.

"We didn't lose the series tonight," Washington center Nicklas Backstrom said. "We lost it in the first three games, four games."

The Capitals dominated the opening minutes of the first period, but didn't score.

"We expected them to come out hard, but we knew we had to be a little more aggressive tonight than we were in the last couple of games," Crosby said. "I think we got through that first little wave there and got to our game."

Both teams had solid chances in the first period. Evgeni Malkin was open in the slot, but Holtby got a piece of his shot. Then, on a Washington power play, Kevin Shattenkirk's shot was deflected off the post by Evgeny Kuznetsov. Later in the period, Daniel Winnik broke in alone on Fleury but fired wide.

"(Pittsburgh) did a much better job on their (defensive zone) exits. They did a few things in terms of their puck management," Capitals coach Barry Trotz said. "We had some good looks early, we didn't convert."

[to top of second column]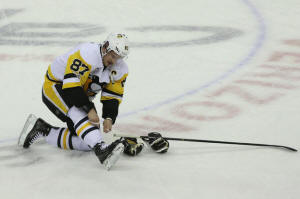 Penguins center Sidney Crosby (87) ties his skate on the ice prior to game seven of the second round of the 2017 Stanley Cup Playoffs against the Washington Capitals at Verizon Center. Mandatory Credit: Geoff Burke-USA TODAY Sports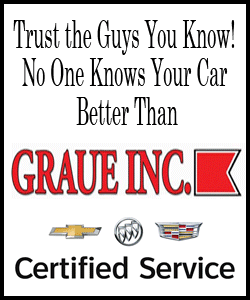 At 6:40 of the second period, Fleury stoned Lars Eller on a rebound in front.

The Penguins scored the game's first goal at 8:49 of the period. Crosby fed Jake Guentzel to the right of Holtby, and Guentzel patiently held the puck until Rust broke into the slot, took a feed from Guentzel and beat Holtby.

Rust has eight goals and one assist in 12 career playoff elimination games, including three goals in two Game 7s.

With 3:53 left in the period, Fleury made arguably his best and most important save of the game to preserve the lead. He was able to deflect an Ovechkin blast from the slot with the shaft of his stick and blocker.

"I don't think the urgency was there (tonight)," Ovechkin said after the game.

Ovechkin played 18 minutes, collecting four shots on goal and four hits, but was on the ice for both goals against.

Asked about Ovechkin's performance in Game 7, Trotz said, "Emotionally right now, I don't want to answer that question. We win and lose as a team. That's probably my best answer right now."

Hornqvist made it 2-0 at 4:14 of the third period. After a Washington clearing attempt failed, defenseman Justin Schultz passed to Hornqvist, who flipped a backhander from the slot that deflected off Holtby's glove, then the crossbar and in.

"Once they got their second goal, I thought they kind locked it down," Trotz said. "They got a lot of energy on their bench and it sort of got us on our heels."

The Penguins outshot Washington 11-6 in the third period.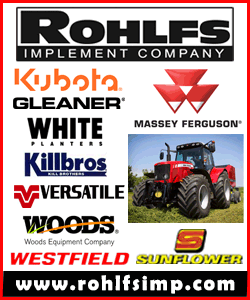 NOTES: With his assist, C Jake Guentzel set a Penguins record for playoff points by a rookie with 14 (nine goals, five assists). ... Penguins G Matt Murray dressed for the first time since sustaining a lower-body injury in warmups before Game 1 versus the Columbus Blue Jackets. ... Pittsburgh D Trevor Daley (lower-body injury) missed his second straight game. F Carl Hagelin (lower-body) and F Tom Kuhnhackl were scratched, replaced in the lineup by F Scott Wilson and F Carter Rowney, respectively. ... Capitals F Justin Williams (7-1) took his first loss in a Game 7. ... Washington fell to 4-11 overall in Game 7s. ... In Game 7s, the team that scores first is 125-42 all-time.
[© 2017 Thomson Reuters. All rights reserved.]
Copyright 2017 Reuters. All rights reserved. This material may not be published, broadcast, rewritten or redistributed.