Celtics blow out Wizards, take 3-2 series lead
Send a link to a friend Share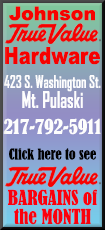 [May 11, 2017] BOSTON -- The Washington Wizards did everything they could to keep Isaiah Thomas from going off on them Wednesday night.

However, they forgot to cover Avery Bradley and the rest of the Celtics -- and now Boston is a win away from advancing to the Eastern Conference finals.

"When you give a very good team transition points and breakaway points with nobody guarding you ... it's going to be hard to keep up with them," Washington coach Scott Brooks said after Bradley torched the Wizards for 25 of his 29 points in the first half and the Celtics ran away for a 123-101 victory in Game 5.

"We had no answers for those guys. We've done a pretty good job on their best player, but not (a) good enough job on the other guys."

Up 3-2 in the series, top-seeded Boston can advance to meet the defending champion Cleveland Cavaliers in the East finals with a win Friday night in Washington or Monday at home.

Thomas took only four shots in the first half. But Bradley, playing on balky hips, went 10 of 13 from the floor and 4 of 5 from 3-point range before the break as the Celtics used a 16-0 first-quarter burst to take control.

"It can't just be Isaiah Thomas every night," Bradley said. "Tonight it happened to be me. Next game it could be Marcus Smart. You just have to be prepared.

"If we're able to understand that and (Thomas is) able to believe in us, the sky's the limit."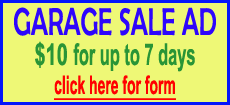 The Celtics, who fashioned the teams' third 16-0 first-quarter burst of the series, and Wizards have played nine times this season. The home team has won all nine games -- with Boston 5-0 at home, where it has won eight straight over Washington.

Thomas, who told Bradley before the game that Bradley would have a big night, scored eight straight in the fourth quarter to finish with 18 points. Thomas also dished out nine assists.

"I guess that's how I've got to play," he said. "As a basketball player, you've just got to read what the defense is giving you. I was just trying to do whatever I could to win tonight, really. Knowing that they were putting a lot of pressure on me and putting two, three guys on me at all times.

"Next game I might drop 40. You never know."

Bradley's 25 in the first half already represented his career playoff high. His 29 -- he rested in the fourth quarter and logged just 30:27 overall -- left him one point shy of becoming the first Celtic other than Thomas to score 30 in game since Bradley on Oct. 29 -- the third game of the season.

"I had no idea that Avery had 25 at halftime and I had no idea that Isaiah had one field goal until I looked at the stat sheet, because we were making the right plays," Celtics coach Brad Stevens said. "That's really all you're looking for."

Al Horford, playing a dynamic game, scored 19 points and added seven assists and six rebounds for Boston. Jae Crowder also scored 18, grabbing eight rebounds.

"I just thought we all came out with a better sense of purpose today than we probably did in those games," Stevens said.

Added Thomas: "We were definitely the hardest-playing team tonight, and it showed."
\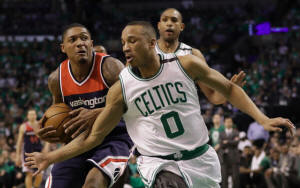 Wizards guard Bradley Beal (3) drives the ball against Boston Celtics guard Avery Bradley (0) during the second quarter in game five of the second round of the 2017 NBA Playoffs at TD Garden. Mandatory Credit: David Butler II-USA TODAY Sports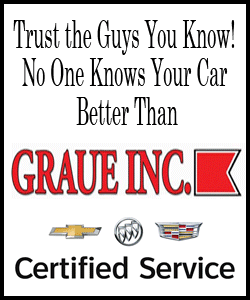 Brooks agreed, saying: "I thought we would come out better tonight."

The Celtics went 16 of 33 from 3-point range and became the sixth team in NBA history with at least 10 treys in six straight playoff games.

John Wall led the Wizards, who were coming off two straight blowout wins at home, with 21 points, and Bradley Beal had 16. However, the Washington guards combined to go 14 of 36 from the floor and 2 of 7 from 3-point range. Otto Porter added 13 points, and Marcin Gortat grabbed 11 rebounds.

Washington's Kelly Oubre Jr., who sat out Game 4 via NBA suspension after running into Celtics forward Kelly Olynyk, heard chants for him long before he entered the game in the second quarter. He was booed every time he touched the ball or committed a foul. He had 13 points and heard an expletive-laced chant in the fourth quarter.

"They're going to do what they want to do. I think Kelly (Oubre) did a great job of handling it," Wall said. "He didn't let it bother him. He kept playing basketball.

"We told him what we were going to expect from the crowd, (but) we didn't think those type of words. But all you can do is go out there and play basketball. We (are) his brothers. We stick behind him."

Added teammate Markieff Morris: "It's Boston, man. You've got to be prepared for anything."

If the top-seeded Celtics win Friday, they would open against Cleveland on Monday night. If the Boston-Washington series goes seven, the winner meets the Cavaliers on Wednesday night.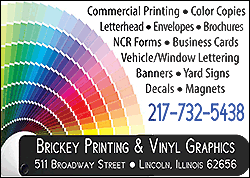 NOTES: The Celtics had 33 assists on 46 baskets while committing only 11 turnovers. ... Boston G Isaiah Thomas was fined $25,000 by the NBA for "directing inappropriate language toward a fan" in Washington during Game 4. "If he could take it back, he would," Celtics coach Brad Stevens said before the game. ... The Wizards came in having won back-to-back playoff games by at least 15 points for the first time since 1978 and also having scored at least 110 points in five straight playoff games for the first time since 1971. Their 101 Wednesday was their playoff low for 2017. ... Boston G Avery Bradley picked up his second career technical foul, saying, "I can't get any more technicals. I need to save my money." ... Several members of the New England Patriots family, including Bill Belichick and owner Robert Kraft, were courtside.
[© 2017 Thomson Reuters. All rights reserved.]
Copyright 2017 Reuters. All rights reserved. This material may not be published, broadcast, rewritten or redistributed.