Former 8th Judicial Circuit sites receive Lincoln Portrait for the Bicentennial
Send a link to a friend Share
[October 31, 2017] LINCOLN - Before Abraham Lincoln became the most revered President in American history, he rode the 8th Judicial Circuit as a lawyer and sometimes as a sitting judge, arguing for rich and poor clients and helping serve the cause of justice in the early years of the Prairie State.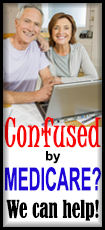 Unlike the Lincoln of the Civil War years, the circuit-riding Lincoln was beardless. After he received the Republican nomination for President in May 1860, Lincoln was photographed on June 3, 1860, by renowned Chicago photographer Alexander Hesler at a sitting in what is now the Old State Capitol in Springfield.

That photograph, one of the most iconic of the pre-presidential candidate Lincoln, now becomes part of the Illinois State Historical Society's Illinois bicentennial celebration as five 30-inch by 40-inch framed canvas portraits were presented to the Logan, McLean, Woodford, Livingston, and Ford County Courthouses, all of which are in the original 8th Judicial Circuit and now in the 11th Judicial Circuit. The Lincoln canvases are a gift from the Jerome Mirza Foundation, a Bloomington not-for-profit organization founded by the late Jerome Mirza, a Bloomington- and Chicago-based lawyer and past president of both the Illinois State Bar Association and the Illinois Trial Lawyers Association. He passed away in 2007.

The five framed Lincoln canvases, each inscribed with a donor plate acknowledging the gift of the Mirza Foundation and the Illinois State Historical Society (ISHS, established in 1899), are part of a larger effort by the ISHS to place a Hesler Lincoln photograph in every courthouse in the state for the 2018 Illinois bicentennial. To date more than 20 portraits have been hung in Illinois courthouses, many sponsored by individuals and anonymous donors. The Mirza Foundation gift is the largest to date.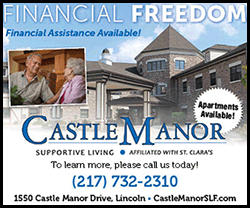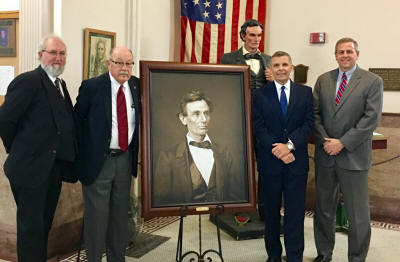 Presenting the Lincoln Hesler canvases were Bloomington lawyer and author Guy Fraker (Lincoln's Ladder to the Presidency: The 8'" Judicial Circuit, 2012); Judge Thomas Harris, a Justice of the Fourth Judicial Appellate Court; and William Furry, Executive Director of the Illinois State Historical Society. Accepting the donation in Logan County was Logan County State's Attorney Jonathan Wright.
[Text from Illinois State Historical Society via Jonathan C. Wright
Logan County State's Attorney]