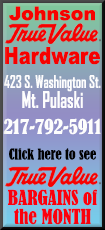 FFA members distributed more than 400 pork burgers, chips, cookies and drinks at six local elevators. The elevators at Atlanta (Top Flight Grain), McLean (Evergreen FS), Stanford (Stanford Grain), Danvers (Danvers Farmers Elevator), Armington and Minier (Grainland Coop) donated the water and assisted with logistics of the event. The Olympia FFA Alumni also assisted with serving the meals. Davis Pork Farm donated the hog and Bloomington Meats donated the processing.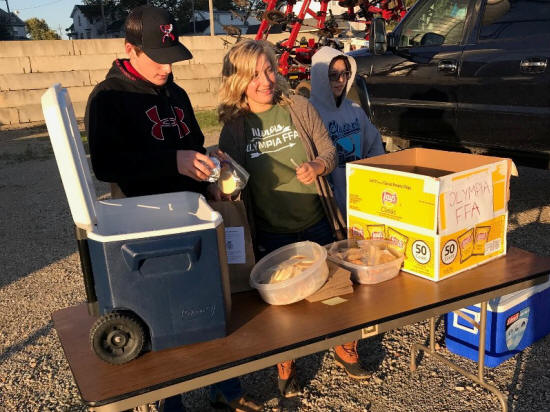 Lindsey Gibson, Lane Schweigert, and Lizzy Davis wait for farmers to arrive in Armington.
"I am glad to have the chance to provide a meal to the farmers to show our appreciation for the hard work they do during harvest and all year long," stated Cody Gibson, senior FFA member.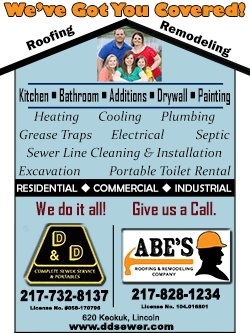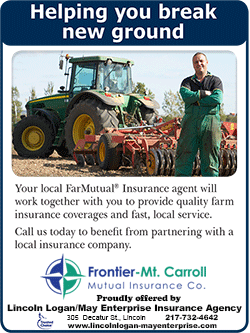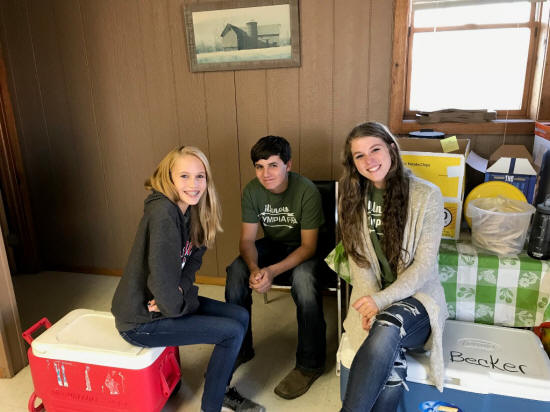 Kyle Fasse, Chloe Hilt, and Rebekah Magee prepare meals at the Danvers Elevator.
Chloe Hilt, senior FFA member said, "Most of the hard work all these farmers do goes unnoticed, so it was nice to get out there and let them know we appreciate all they do."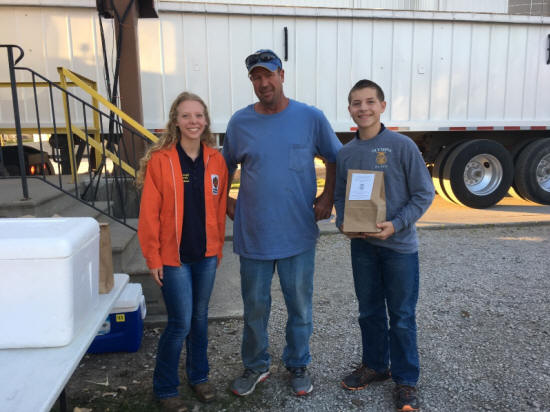 Molly and Cavit Schempp have a meal for local farmer Shane Rutherford.
The Olympia FFA would like to thank all the local farmers for their efforts to provide the safest, most abundant and affordable food supply in the world. It was not necessary, but many of the farmers made very generous donations to the FFA chapter.
[Bryce A. Hoffman
Ag Teacher/FFA Advisor
Olympia High School]