Expectations and excitement high as Lincoln College men's and women's basketball seasons open tonight
Send a link to a friend Share
The women will tip-off against Southeastern Iowa at 5:30 p.m. in Nutt Arena.

The men will tip-off against the Hannibal-LaGrange JV squad at 7:30 p.m. in Nutt Arena.

There was a lot of excitement among the players and coaches of the men's and women's basketball teams at the recent Lynx Basketball Media Day hosted by Lincoln College students. The first-ever event took place in the Nutt Arena and was produced by Lincoln College Radio, TV, and New Media students, LCTV and WLNX radio. Interviews with players and coaches and photo opportunities allowed media outlets to get an up close look at this year's teams.

Both teams boast talent, energy and a focus that is sure to be key in their success this season. The buzz among the men's team includes the words "national championship." The last time the Lynx won a JUCO Men's Basketball National Championship they were actually back-to-back champions. Those years were 2010 and 2011. The general consensus among the players this year is the men's team has the ability to hang another banner in Nutt Arena as the Lynx play their final JUCO season. Next season Lincoln College will be part of the NAIA (National Association of Intercollegiate Athletics).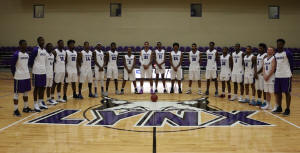 The 2017-18 Lynx Men's Basketball Team
Head Coach Pat Lepper, who is entering his sixth season with the Lynx, believes his 2017-18 team will have a big year. "We have big expectations this year," said Lepper. "We have the returning JUCO Freshmen Player of the Year in Trayvon Tyler and he is just a great leader. He is a very talented player and we are looking for him to kind of right the ship for us." The Lynx also have their 6'5 big man in the middle returning, Richard Simpkins. "Richard averaged ten points and six rebounds last year so we are looking for leadership from him," said Lepper.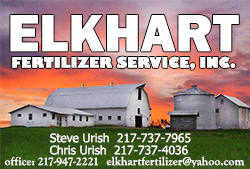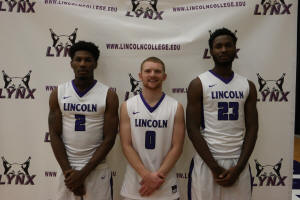 Trayvon Tyler, Lou Griffiths and Richard Simpkins look to be key players for the Lynx this season
"Louis Griffith is a transfer from Bradley University," said Lepper. "So we are really excited about those three. We've got great pieces coming back and we brought in a terrific player in Edwin Rivera from Puerto Rico. He's a great player." Rivera is a 6'7 215 pound freshman from Juncos, Puerto Rico.

"Roland Austin is another one from South Bend, Indiana," said Lepper. Austin stands tall at 6'7 and the freshman forward will likely see a lot of minutes on the court. "So we are really excited about this group. We feel like we've got the right pieces and the right dynamic to have a successful season." Size doesn't hurt either. Twelve of the guys on the roster are 6'4 and taller.

Lepper is excited about his deep lineup of players. "I think we have a lot of talent that can really put the ball in the basket. We can play at a really exciting pace where we can score a lot of points. I think that's exciting for our team to see that and I think it's going to be exciting for the community."

Among those exciting players to watch this season is Trayvon Tyler. Tyler is a sophomore point guard listed at 6'1 and he is the reigning JUCO Freshman Player of the Year. Tyler is from Auburn High School in Rockford, Ill. This past summer he was named one of the top 100 JUCO players in the nation.

Tyler's goal for the season is simply stated. "This season we are trying to get a national championship," said Tyler. "We gotta take it game by game. It's a process." Tyler, a returning starter, noted the team has a couple new players that will be key to the team's success. He mentioned Edwin Rivera of Puerto Rico. "He knows the game very well, just like me," said Tyler of Rivera. "So we are looking to take this team to the national championship. Tyler put the work in during the offseason and said, "I was really just working on my handle so my handle could be tight. My shot. And then I've been working on just getting my team involved. I can't do it by myself you know, it's gonna take the whole team."
Another important part of that team includes Louis Griffith. Griffith is a 5'10 freshman guard from Washington High School in Washington, Ill. who transferred in from Bradley University in Peoria. Griffith's goals for the team are limitless.

"Right now we are just really focusing on getting the season started. Honestly, I think the sky is the limit," said Griffith. "We have so much talent on this team so I don't know why we wouldn't shoot for a national championship. Or at least shoot for going to nationals. I mean you go to a bunch of junior colleges and you know you see a lot of them have two or three people that can play. I mean we have eight, nine, ten kids here who can really play at an elite level. And then the other five or six kids are also playing on a really high level as well. I just think it's out of the ordinary. You usually don't see a school like Lincoln College have this much talent in one spot."

The Lynx are also riding high on the talent of Richard Simpkins. Simpkins is a 6'5 sophomore forward from Carlock. who went to Normal Community West High School. Does the big man feel any weight on his shoulders? "Honestly no," said Simpkins. "In high school I was the second man and here I am the second man yet again. No pressure at all. I like playing the game of basketball and there is no pressure on me when I am out there." His season goal carries a common theme to that of his teammates. "To win a national championship, that's my biggest goal. But if we can't achieve that you know, as many wins as possible, as much chemistry as possible and make as many memories as possible."

The players just keep getting bigger. Roland Austin is a 6'7 freshman forward from South Bend, Ind. who played at Riley High School. Austin knows his role on the team and he looks "to provide energy and aggression" to the Lynx. Austin also had a successful high school career in the basketball-rich state of Indiana.
"High school was a wonderful ride," said Austin. "My sophomore year I made Varsity. Junior year we went to semi-state. Senior year we lost in double-overtime in sectionals." Austin is adjusting well to life in Lincoln and says, "I like the experience here. It's a very nice small college and we really don't have to walk that far to classes," he added with a laugh. "It's a nice school and I like it. Hopefully we can bring home another national championship this year."

Everyone is echoing that sentiment and the newcomer to Lincoln feels the vibe among the team. "A very good vibe," he says. "I feel it. I am feeling good about this year. We've got a very good team. Trey is a phenomenal point guard. We got Rich who can shoot the ball really good. And we've got players coming off the bench. This team is just amazing. Like we have phenomenal players." Nice comments from the new kid on the court.

Coach Lepper agrees with his team's enthusiasm and has his own level of excitement about this upcoming season. "I really think this year is a big year for us as we continue to make the transition to the NAIA. I think this will be a great year for us to cap off the NJCA moving into and transitioning into the NAIA," said Lepper.

"We should by April of 2018 get our clearance into the NAIA," said Lepper. "We are in an exciting transition right now."
What this also means, according to Lepper, is that some of the sophomores now could stay and have the opportunity to play the next two years at Lincoln College. "They will have the opportunity to stay as juniors and seniors so it could be a group where you have potential returners from this year's team," said Lepper. "We've got a really good chemistry going on so hopefully we can keep that going on and see if we can keep our guys here. It's exciting times for us."


The 2017-18 Lynx Men's and Women's Basketball Teams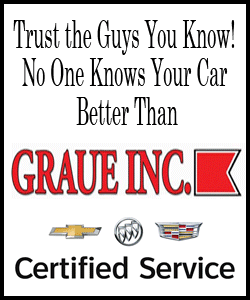 As for a JUCO national championship in this final season, Lepper smiled and said, "We are hoping for the best but we are preparing everyday and we're trying to get better. So our guys are working really, really hard. They are working hard on the floor and they are putting time into the classroom, too. I'm pretty pleased with our midterm grades and I am pleased with our decision making off the floor right now. If we can continue to make those strides and become men of character, if you will, then we've got a great chance to be very competitive this year."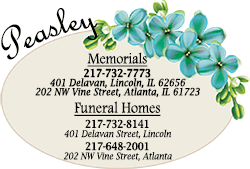 A great attitude from a coach who sees the importance of nurturing these young men both on and off the court.

The 2017-18 Lynx Women's Basketball Team and Coaching Staff
The expectations and excitement are also high for the women's basketball team. Head Coach Matt Vavro is entering his second season at the helm and his expectations are pretty simple. "I expect us to compete on a nightly basis," said Vavro. "I mean no matter who we play. In our preseason scrimmages we played a lot of tough teams and competed well with them so I expect us night in and night out to come and compete with whoever we're playing that night."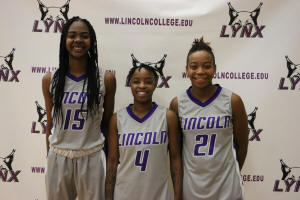 Erynn Young, Tia Clark and Emoni Smith are the trio looking to lead the Lynx this season.
Vavro has some key players returning from last year's team. "We have three key players coming back from last season," said Vavro. "One of which, Erynn Young was the MWAC Conference Freshman of the Year. She was, I think top 22nd in the nation in scoring, averaging a little over 18 points a game. We have Jantia Clark returning, who is a very good shooter. She had 85 three pointers last year and she averaged 15 points per game in our league. Also Clark was Honorable Mention All-Region Player last season. Then we also have Emoni Smith, a combo guard, who got hurt and missed about half of the season last year due to a foot injury. I think she's chomping at the bit to get back after it. She's a very solid player." All three of these young women hail from the Indianapolis, Indiana area.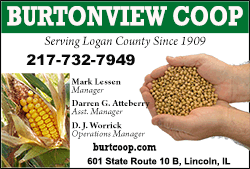 Vavro's excitement about this year's team is very real, too. "We are excited. I've got six new incoming freshmen. They all have high accolades in terms of some all-state recognition and all-conference. We've got a good group of girls that are hungry and looking to play together. Our chemistry has been really good so far up to this point," said Vavro.

Leading that chemistry is the trio of Clark, Smith and Young.

Jantia "Tia" Clark, hails from Arsenal Technical in Indianapolis, Ind. She is a sophomore guard who is ready to hit the court running. Clark says her goal for this season is to "start off early making a statement."

"Last year we were kind of rough but we've got a new team," said Clark. "We've got different components that we can build together and get stronger. I am really looking forward to the season. I am ready for people to come out and watch us. We are gonna make some big things happen this season," Clark said with a big smile.

Emoni Smith is also from Arsenal Technical in Indianapolis Ind. and the sophomore was a teammate of Clark's. In fact, their playing days go way back and Smith is happy about that. "I love it. We've been playing together on the same team since 7th grade," said Smith. "I love it. She's like my sister."

The two shared some pretty good success prior to their college careers. "We went one round out of the sectionals in high school so we really didn't make it far," said Smith. "But in the summer league we played AAU and we got all the way to the national championship. We ended up losing by three but we still made it there."

As far as this season at Lincoln College, Smith says, "I plan to win big. That's the goal, to win big and I feel like we can with the talent we've got."

Erynn Young rounds out the trio from Indiana, although she didn't know Clark or Smith before coming to Lincoln. Young went to Ben Davis High School in Indianapolis, Ind. "I thought I was the only one from Indianapolis," laughed Young.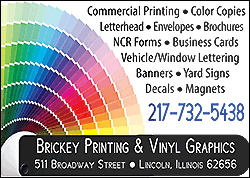 Young likes the chemistry of this team and looks forward to more winning ways. "My goal is to win more games than we did last year. Last year was an okay season but this year I want to have a more dominant season. So I look forward to a better season and more joy from the team. More peace. I like our chemistry this year. Our chemistry is way better than last year. We clicked off the bat. Like we all know how each other play and we just all hang out outside practice. Last year we just didn't have that, but this year everybody actually hangs out outside of practice." Young emphasized the team is friends on and off the court and the girls empower each other.

The mood was light-hearted yet focused as the two teams took part in Media Day and finally Coach Lepper added these final thoughts as he gazed around the gym, "I think we will have a team that will be pretty deep, pretty talented and we will play an uptempo style of play that should be fun to watch."

"It's so important that they like each other and we have that going for both groups," added Lepper.

In observation on Media Day, indeed they do.

Coach Lepper was also pleased with the student-driven Media Day. "They wanted to provide the support for our basketball players," Lepper said. "I think it's because it's a testament to their character and our guys are not just athletes, they are students. They build these relationships with the guys on our campus and it's just neat to see the students get involved and push this and say, "Hey, we want this Media Day."

"It wasn't our basketball players, it was the communications department," offered Lepper. A top-notch communications program, to be specific. Lepper agreed. "It's great. Absolutely. They are doing a lot of great things here."

One of the organizers of the day and the young man behind the idea was Mario Maccia, a senior from Itasca. "I've been through it all," said Maccia. "My freshman year there wasn't even a TV station here. I love Lincoln. The program is great. You get hands on right away. I came in and started announcing freshman year for the radio and then I switched to the TV side."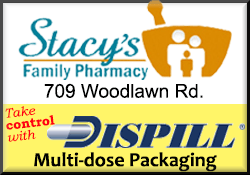 "I just had an idea," Maccia continued. "I thought this was going to be a big year. This is the last year for JUCO for both teams, so I thought we should do a Media Day and ask the players some questions. You know they do this at the big schools, so why not here? I talked to both coaches and they thought it was a great idea so we set it up."

Absolutely it was a great idea and Maccia received a lot of help from his fellow Communication students. There were interview stations set up all around the gym by students. The interviews were taped and will be used later on in the season.

As for Maccia, he says, "I'll graduate in May and hopefully find a job in TV and maybe even journalism. I do write for the school newspaper as well."

As for the Lincoln College Lynx, you can get your first glimpse of them tonight at Nutt Arena.

Good luck to both teams in the season opener!

[Teena Lowery]