Roman named Conference POTY, Barbosa Top Goalie
Lynx place four on All-Conference and All-Region team; End season 7-6-1
Send a link to a friend Share
Four members of the Lincoln College 2017 Soccer team have received All-Conference and All-Region awards.
Sophomore mid-fielder Adrian Roman (Waukegan) has been named the Mid-West Athletic Conference (MWAC) Player of the Year and goalie Miguel Barbosa (Sao Paulo, Brazil) was awarded the titles of MWAC and Region 24 Goalie of the Year. Both players were also named First Team All-Conference, along with teammate Ignacio Ximenez who finished the year with seven goals and six assists. Lynx defender Julian Roman received All-Conference Honorable Mention recognition.

Adrian Roman, Julian Roman and Miguel Barbosa were all named First Team All-Region as well.

The Lincoln College Soccer team finished their season Oct. 25 with a gut-wrenching 6-5 double-overtime loss on penalty kicks to Illinois Central College in the Region 24 semi-finals. Overtime decisions became a familiar outcome for these two teams this season as they split the two matches played during the regular season with both matches going to overtime. LC won the first meeting 2-1, but ICC came out on top in the rematch 3-2.

This time the defeat was certainly frustrating, but LC Head Coach Ben Massena was anything but disappointed in his player's effort or what they were able to accomplish during the 2017 campaign. "I couldn't be more proud of how our guys played this match," said Massena. "Our preparation was spot on and we executed our game plan well. We just didn't get the job done in PK's and that is something we can't be sad about for long."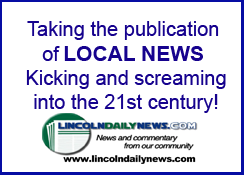 During regulation play, it was LC Freshman Ximenez (Lawrenceville, GA ) who put the Lynx on the board first with a free kick goal in the 15th minute of play. ICC responded with a goal to even the score in the 38th minute. The two teams then battled their way through a scoreless second half to force overtime.

During the extra periods, both teams scored goals that would be waived off for off-sides violations. At the end of the second overtime period, each team was awarded five penalty kick opportunities. Four-out-of-five kicks for each team found the back of the net to keep the match tied at 5-5. From there, ICC and LC would alternate penalty kick attempts until a winner emerged. ICC missed their first opportunity; however the Lynx were unable to score on their first attempt as well. ICC scored on their next kick which was followed by another LC miss to end the match 6-5.

The Lynx finished their season 7-6-1. Even though his team did not advance farther in the post-season, Coach Massena is upbeat about how his players performed on the year. "We define success by the growth of our players and the improvements we see in our team over the course of the season," he said. "All of our guys put in hard work and were dedicated to achieving team goals this year, so by that standard, this was one of my most successful teams ever."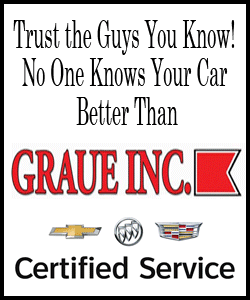 Further evidence of his team's success this season can be found in the number of accolades awarded to LC players, including the All-Conference and All-Region awards.
Adrian Roman led Lincoln College in goals this season with 11 and was tied for the lead in assists with six.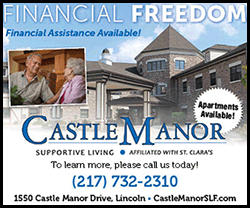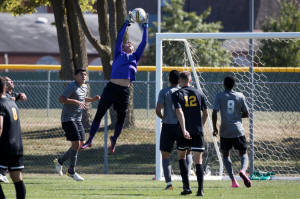 Barbosa was strong in the net all year for the Lynx, as he was part of four shutout performances and posted a 1.35 goals against average.

Coach Massena is happy for the recognition his players have received. "Adrian was our top offensive threat this year. He was regularly double and triple teamed by our opponents, which makes his season that much more impressive," said Massena. "I am excited for him to receive the Player of the Year Award because he has worked hard all year and has been a fantastic leader and role model for the rest of our team."

Goal Keeper Miguel Barbosa came to LC as a transfer player from Wentworth Academy in Missouri. Despite the change of scenery, he was able to make a big impact on his new team. "Miguel came in a little timid, but as he got more comfortable on campus and with his new teammates, it became clear he would be our number one goalie," said Coach Massena. "Miguel's play made it possible for us to play a more aggressive style and push numbers forward because we knew we could count on him to be an effective shot blocker."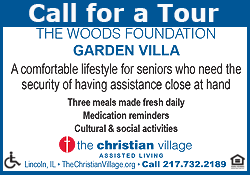 "I am happy for all of our guys who received awards," Coach Massena said. "Ignacio had a great freshman season and it was nice to see Julian recognized for all he does for our team."

The Lynx will make the move to varsity athletics competition as a member of the National Association of Intercollegiate Athletics (NAIA) in 2018.
[Mark Tippett
Lincoln College
Sports Information]