Dodgers' Darvish gets shot at redemption in Game Seven
Send a link to a friend Share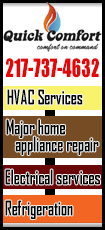 [November 01, 2017] By Rory Carroll

LOS ANGELES (Reuters) - Los Angeles Dodgers pitcher Yu Darvish will get the chance to make up for one of the worst starts of his Major League Baseball career when he takes the mound against the Houston Astros in Game Seven of the World Series on Wednesday.

The Japanese pitcher was lifted in the second inning of Friday's Game Three after allowing four runs on six hits and a walk as the Dodgers fell behind 2-1 in the series.

The Dodgers battled back for a 3-1 win in Games Six on Tuesday that tied the series and has given Darvish his chance.

"We have really good people in this clubhouse and I really appreciate my team mates supporting me," the soft-spoken 31-year-old told reporters on Tuesday.

Darvish's awful Game Three was compounded by a racist gesture made by Houston's Yuli Gurriel.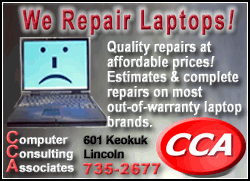 After hitting a home run off Darvish to put the Astros ahead the 33-year-old Cuban was caught on camera using his hands to make a slanted-eye gesture while in the dugout.

Major League Baseball opted not to suspend Gurriel for any of the remaining World Series games and will instead ban him for five games at the start of next season.

Gurriel was booed by Dodgers fans every time he came to bat on Tuesday but Darvish said he had moved on.

"I wasn't that frustrated when I saw it the first time," Darvish said.
"And then after the game he contacted us and said, 'Hey, I'd like to meet you in person and apologize,' but I told him, 'Hey, you don't have to do that, because you made a comment, and, like, I'm not that mad.'

[to top of second column]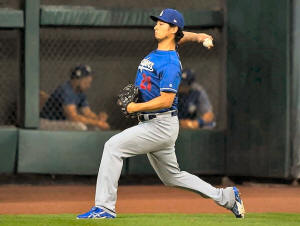 Dodgers pitcher Yu Darvish (21) before game five of the 2017 World Series against the Houston Astros at Minute Maid Park. Mandatory Credit: Shanna Lockwood-USA TODAY Sports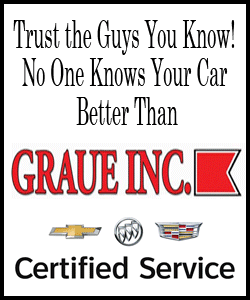 "So like I really didn't care much about that," he said.

While pitchers on both teams have complained about baseballs that are "slicker" to the touch, making it hard to get a good grip on the ball, Darvish said he did not know the reason why he could not get his slider working in Game Three.

"And after the game I came back and I realized that my slider, I couldn't finish my pitches. I couldn't get that final touch. And then it just didn't make sense," he said.

"I really didn't know if it was my physical thing and mechanical adjustment that I had to make or the ball. I can't really say. And I just need to learn from it and go to tomorrow night."

Darvish said he used the game ball during his most recent bullpen practice session and his slider was showing improvement

(Editing by Peter Rutherford)
[© 2017 Thomson Reuters. All rights reserved.]
Copyright 2017 Reuters. All rights reserved. This material may not be published, broadcast, rewritten or redistributed.