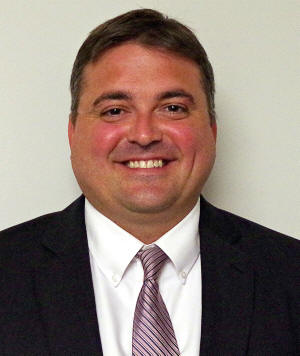 Dr. Samuel Wheeler is next Lincoln Lecture Speaker at Lincoln College
State Historian to speak on Abolitionist Lovejoy this Friday evening



Send a link to a friend Share
[November 01, 2017] LINCOLN - Illinois' tenth State Historian, Dr. Samuel Wheeler, will be the next featured speaker at the Lincoln Heritage Museum's "Learn from Lincoln, Live like Lincoln" lecture series.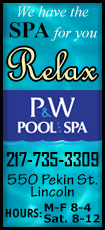 Wheeler will focus on Elijah P. Lovejoy, the Illinois abolitionist, Presbyterian minister and newspaper editor who was murdered by a pro-slavery mob in Alton in 1837.

Wheeler, who joined the Lincoln Presidential Library in Springfield in 2013, was named Illinois State Historian in 2016. He holds a Ph.D. in history from Southern Illinois University. He specializes in the history of Illinois, the Civil War era and the life and legacy of Abraham Lincoln.

The lecture is scheduled for Nov. 3, beginning at 6:30 p.m. and is free and open to the public. It will be held in the Lincoln Center on the Lincoln College Campus, which houses the Lincoln Heritage Museum.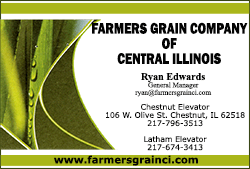 "We are very pleased to cap off this year's lecture series with Dr. Wheeler. This should be a fascinating talk and it is especially significant since it will be delivered just a few days before the 180th anniversary of Elijah Lovejoy's murder," Tom McLaughlin, Director of the Lincoln Heritage Museum, said.

"Lovejoy was an incredible figure, both as an abolitionist and as a courageous newspaper editor. His death shocked the nation and made a significant impact on the young Abraham Lincoln," said Wheeler. "It's an honor to discuss him at the Lincoln Heritage Museum."
Lovejoy, the publisher of the Alton Observer, was murdered on Nov. 7, 1837, when a mob attacked a warehouse where his printing press was stored. He was shot when he confronted the crowd outside the warehouse. Lovejoy was considered a martyr by the abolition movement and his reputation grew after his brothers Owen and Joseph wrote a memoir about Elijah, that was published by the New York Anti-Slavery Society in 1838.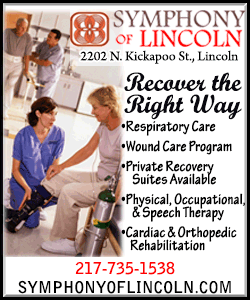 Abraham Lincoln referenced the murder of Lovejoy in his address to the Young Men's Lyceum of Springfield in 1838, which focused on the dangers of slavery and helped established Lincoln's reputation as a political orator.
Wheeler is an award-winning university instructor who has devoted much of his professional career to public history, assisting museums, historic sites, documentary editing projects, historical societies, libraries and archives.

As the Illinois State Historian, Dr. Wheeler serves as the Director of Research, Collections and Library Services at the Abraham Lincoln Presidential Library and Museum in Springfield. He is also the historian of record for the state's 56 historic sites and is a member of the Illinois Bicentennial Commission.

This will be the third lecture in the "Learn from Lincoln, Live Like Lincoln" lecture series for 2017. In March, the series featured Kathryn Harris, president of the Abraham Lincoln Association, and in July the speaker was Paul Beaver, Lincoln College Professor Emeritus and past director of the Lincoln College Museum.
[Mark Gordon
Public Relations and Media Manager
Lincoln College]