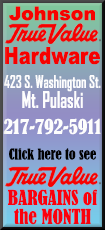 The banquet will be held at the Davison-Sheffer gymnasium and includes a cocktail reception from 5:30 p.m. to 6:30 p.m., followed by dinner and an awards program.

The Athletic Hall of Fame recognizes and celebrates the long and exemplary history of athletics at Lincoln College. The 2017 inductees are:
Bill Gossett. Gossett is being recognized as a "Friend of Athletics" for his outstanding support of the Lincoln College athletic program over many years. Gossett, a member of the Lincoln College class of 1943, is a well-known business and civic leader. He is a former Trustee at Lincoln College and received the College's Alumni Achievement Award in 2013.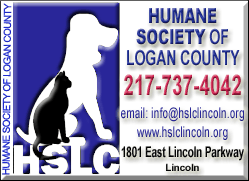 He has been an advocate for education throughout his life, and served as president of the Lincoln Elementary School District 27 and a member of the Lincoln Community High School District 404 board. He is a World War II U.S. Army Air Corps veteran and has served on the boards of many local organizations.
Tom Zurkammer. Zurkammer has been both a coach and athlete at Lincoln College. He is being recognized for his athletic achievements as a basketball and baseball player. He was a member of the 1962 basketball team that finished 11th in the nation with a 30-7 record. After graduating from Lincoln College, Zurkammer went on to earn All-American honors in both basketball and baseball at MacMurray College in Jacksonville.
He returned to Lincoln College in 1965, teaching math and computer sciences, while also assisting in the athletic program. He coached the men's basketball teams from 1967 to 1970. In 1982, he was appointed Dean of Academic Affairs. He was named Vice-President of Academic Affairs in 2002 and Provost in 2003. He remained as Provost until his retirement in 2008. He continues to serve the College as an adjunct professor in math.
Dan Hemenway. Hemenway joined Lincoln College in 1991 as head swim coach and physical education instructor. Under Hemenway, the Lynx placed second in the national championships 12 times. He coached a dozen national champions, 96 All-Americans and 32 Academic All-Americans. He was named National Coach of the Year three times.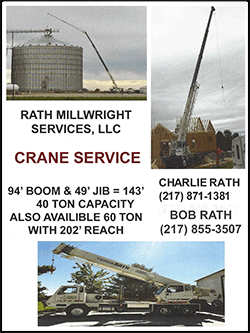 Bill Piskorski. Piskorski, a native of Peoria, was an outstanding baseball player at Lincoln College. After graduating in 1972, he went on to play for the University of New Mexico Lobos. In his first year at New Mexico, the team won its first 17 games, including four wins by at least 10 runs, setting a school record for consecutive wins that still stands today.
After graduating with a degree in education, he stayed in New Mexico and went into banking and business. He was also an assistant varsity head coach at Eldorado (New Mexico) High School from 1983-1987.
Josh Wegrzyn. Wegrzyn was named the 1998 NJCAA Swimmer of the Year and set NJCAA national records in the 100- and 200-yard backstroke while at Lincoln College. After transferring to Southwest Missouri State he was an NCAA Division I National Qualifier in four events. He was named the 2002 Missouri Valley Conference Swimmer of the Year and was an Academic All-Conference selection for two years.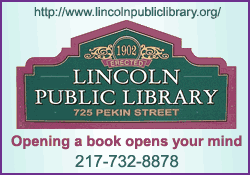 After earning bachelor's degrees in geographic information systems and organizational communications, he earned a master's degree in international affairs administration. In 2007, he joined the swimming and diving coaching staff of Georgetown University.

He is currently General Manager at B.F. Saul Company in the Washington, D.C. area. Founded in 1892, B. F. Saul Company is one of the most successful privately owned real estate companies in the United States.
Brianne Nation became the first woman Lynx to win a national championship in swimming with two first place finishes at the National Junior College Athletic Association National Meet in 2004, winning the 200 Individual Medley and the 100 Freestyle. She was also an Academic All-American.

The Lincoln College Athletic Hall of Fame recognizes student athletes, teams, coaches, managers, administrators, faculty, staff, and friends who have distinguished themselves in the field of athletics at Lincoln College, either by their performance on an athletic team or by meritorious efforts in supporting the athletic program at the College. The Hall of Fame banquet is part of the 2016 Homecoming Weekend activities taking place from November 6th through November 11th on the Lincoln campus.

Tickets for the Athletic Hall of Fame banquet are $25 for adults and $15 for children age 18 and younger. Reservations can be made by contacting Mary Jo Werth in the Advancement Office at (217) 735-7217 or e-mail mjwerth@lincolncollege .edu.
[Mark Gordon
Public Relations and Media Manager
Lincoln College]