Say 'Happy birthday, Illinois!' with art
Lincoln Presidential Library and Museum sponsors student art contest for state bicentennial


Send a link to a friend Share
[November 01, 2017] SPRINGFIELD – Illinois children can help kick off the state's bicentennial celebration by using their imaginations and artistic skills in a contest sponsored by the Abraham Lincoln Presidential Library and Museum.
The theme of this year's art contest is "Happy Birthday, Illinois." Kids from kindergarten through high school get to design posters celebrating the state's 200th birthday by drawing anything they want – for instance, famous Illinoisans at a party or landmarks decorated as birthday cakes.

The winning artwork will be displayed at the Abraham Lincoln Presidential Library and Museum throughout the bicentennial year of 2018.

Artwork may be submitted from Sept. 1 until Dec. 15. Winning entries will go on display in February 2018, around the time of Lincoln's birthday.

Submissions must be on poster board 14 inches high by 11 inches wide in portrait orientation (that is, taller than it is wide). They cannot feature copyrighted characters such as Batman. More details are available at bit.ly/ALPLMartcontest.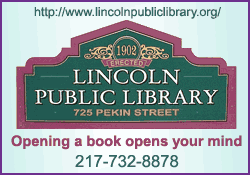 Learning history is about more than memorizing dates and taking tests. Producing art is a great way for students to connect with historic events and consider their meaning.
The contest is open for students from kindergarten through the end of high school. Entries do not have to be submitted via schools; youth groups, home-educated children or anyone else in the proper age ranges can participate. Winners and honorable mentions will be selected in three categories: Grades K-5, 6-8 and 9-12.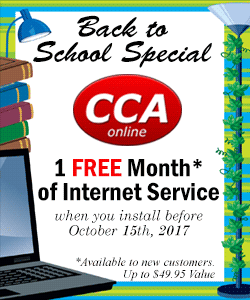 Illinois became the nation's 21st state on Dec. 3, 1818. A year-long celebration of the state and its accomplishments will begin on Dec. 3 of this year, leading up to the 200th birthday next December. More information about the bicentennial can be found at www.Illinois200.com.

The Abraham Lincoln Presidential Library and Museum, at 212 N. Sixth St. in Springfield, is dedicated to telling the story of America's 16th president through old-fashioned scholarship and modern technology.

The library holds an unparalleled collection of Lincoln books, documents, photographs, artifacts and art. It also has some 12 million items pertaining to all aspects of Illinois history, making the library one of the nation's leading institutions for genealogy and history research. Meanwhile, the museum uses traditional exhibits, eye-catching special effects and innovative story-telling techniques to educate visitors.

For more information, visit www. presidentlincoln.illinois.gov
[Christopher Wills
Director of Communications and Public Affairs
Abraham Lincoln Presidential Library and Museum]