November Park District Notes
Joyful Painting, Foam Roller Basics, Turkey Challenge, On target for the Holiday Challenge, and Letters from Santa
From Abby Neece, program coordinator

Send a link to a friend Share
[November 02, 2017] This month, look forward to the holidays with fun fitness activities at the Lincoln Park District!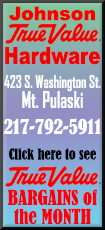 Joyful red Nosed Reindeer

Christmas is coming! Join Joyful Painting at the Park District to paint this cute Red-Nosed Reindeer!! Your 12" x 16" canvas will be pre-sketched. All materials will be supplied and no experience needed. This will be a fun time for kids and adults!
Ages: 8 years through Adult
Cost: $25/ person; $40/ Parent with Child
Call: Lincoln Park District at 732-8770 to reserve your spot

Foam Roller Basics

FOAM Roller Basic s and Relaxing Yoga with Emil y 9:00 AM -10:15 AM
$12.00 per participant
Learn basic self -myofascial release techniques and pinpoint specific trigger points on your body using the foam roller.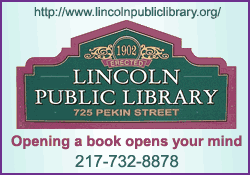 Incorporating the use of a foam roller into your current workout regimen can :
-Increase flexibility & mobility
-Improve muscle tightness and range of motion
-Help prevent injury
-Aids in recovery
-Breaks up scar tissue & lactic acid
-Relieves stress
-Relaxing YOGA will immediately follow
Please register at the Administrative Office by November 15 space is limited!

Annual Turkey Challenge

Tuesday, November 21st 4:30-6:00 pm
Lincoln Park District FREE
Bottled water provided!
Bring your friends and family that are visiting and be entered to win a one-week group fitness class pass!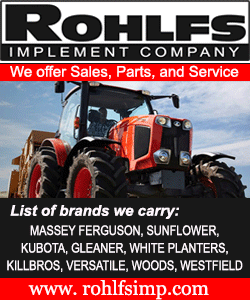 On Target for the Holidays Challenge

Stay on target through the holidays with our six-week challenge that includes:
- Weekly goals
- Initial and final fitness evaluation
- Private Facebook Group
- New Healthy habits
- Weekend workout tips
- Accountability

- HIIT your target group workout
Initial evaluations will be taken on November 7th at 5:15 am or 4:30 pm.

Please sign up at the Fitness desk by November 4th, 2017, day and time can be adjusted if necessary

November 7th through December 16th Lincoln Park District
FREE for members
$30.00 for non-members

Non-member fee includes a six-week Full Access Pass and All Group Fitness Classes for challenge participants only.

Letters from Santa

Santa is very busy preparing for Christmas, but has agreed to write letters to all the good boys and girls this year!
Registration: November 1st- December 1st Price: $2.00 per letter.

Come out o the Park District to fill out a form for your child to receive their very own letter from Santa!