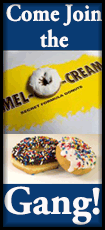 According to GrainHedge.com, producers today can earn an additional 10 to 20 cents per bushel on the cash market by selling direct. But, (yes there is always a but) success is going to depend on the producers ability to understand the market, search out the best buyers, raise an above standard crop, and maintain that crop once it is in the grain bin.

A producer takes on the role of seller when he or she begins reaching out to potential buyers.

As a direct seller, the producer should take responsibility for having grain graded and the grade documented by a testing firm that is trustworthy.

If the producer stores grain on the farm, then the additional role of warehouseman is added to the mix. As the warehouseman, he or she is responsible for maintaining the quality of the product as it is reported on the grain test. This is important because if the grain is graded and stored prior to the sale, and in the period of time between filling the bin and emptying it the grain loses condition, the seller is still responsible for delivering the product sold at the grade promised.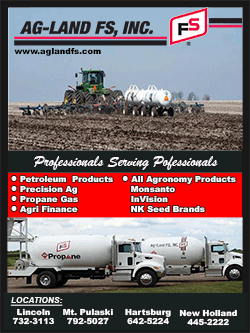 All farmers strive to maintain the quality of grain in the bin, but face it, freaky things can happen that could impact the quality of the product. If it does and the grain is under contract, the farmer may have to figure out how to come up with the product he or she promised at the quality promised.

If the producer stores grain at an elevator, then the role of warehouseman is passed on to the elevator, and along with it, the burden of maintaining the grade or quality of the product.

Though today's producers are much more highly educated as well as tech savvy over the previous generations, the odds are that he or she is not qualified to act as a licensed agent or broker, so finding a reliable broker to assist with the process will be a key component to direct selling.

WiseGeek.com offers the following description of a grain broker:
To become a grain broker, it is usually necessary to have a bachelor's degree in a field related to finance or agriculture. Some have degrees in public relations and communications, because communication is key to being an effective broker. Brokers can work for a brokerage under more experienced brokers or they may operate independently. On a local level, a single broker may be able to handle the day's business, while brokers who work with commodity exchanges usually need the support of a large office with numerous personnel.

The grain broker typically takes brokerage fees for every deal arranged. These may include flat fees per unit of grain in addition to percentage fees based on the amount of the deal. The broker discloses these fees up front so that buyers and sellers can decide whether or not the fees are acceptable. Brokers who charge high fees may also offer special services as an incentive for people who might otherwise turn down a relationship with the broker on the basis of cost.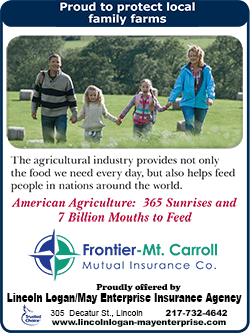 Working as a grain broker requires a knowledge of the commodities market as well as the ability to predict, at least to some extent, market movements. A broker who does not think ahead can end up with unsatisfied clients such as buyers who pay too much for a grain which falls out of favor or is produced in surplus or sellers who are angry that their grain sold at a price lower than it deserved. However, even with the best skills and years of experience, a grain broker ultimately cannot make predictions about market movements with confidence.
A simple Google search using the words "grain broker" will bring up dozens if not hundreds of people and firms throughout the country who are anxious to represent direct sellers. The level of involvement varies, so the most important part of finding a broker will be to talk to and understand the broker commitment and determine if the seller and broker are 'on the same page' when it comes to moving grain to an end-user.

Here are a few examples of people and firms found on the internet, none of which are being endorsed or recommended by Lincoln Daily News.

Grain Hedge is a trading assistance company physically located in Bozeman, Montana with a large internet presence. The company has several online tools including the ability to search for buyers locally, within a 200 mile range of Logan County. The firm boasts online trading and selling abilities 24/7 and claims they can connect direct sellers to buyers from "elevators, ethanol producers, crushing plants, mills, feed operations, and other high-volume grain buyers."

The company also offers a personalized broker and say sellers can contact their brokers via phone or email. The list of benefits to the client/seller include: Personalized Broker, Direct Market Access, Trade Anytime, Anywhere, Hedging Made Convenient, Daily Market Commentary.

Grain Hedge website: http://grainhedge.com/GrainMarketing.aspx

[to top of second column]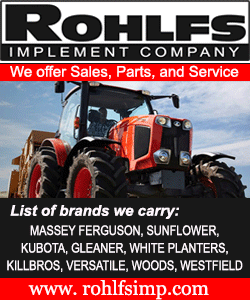 FarmLead offers the following mission statement: "FarmLead aims to facilitate greater equality, efficiency and transparency in grain marketing. Our online grain marketplace allows farmers to find more buyers and identify the best possible deal, while grain buyers easily access and identify the grain for sale in their desired location."

The firm does not physically handle the grain product. It offers a connection between sellers and buyers and also tools to assist the seller in making marketing choices. This firm offers a list of qualified grain testing labs that can grade product and provide the appropriate documentation.

The firm also offers a daily blog "Breakfast Briefs" ( https://farmlead.com /blog/breakfast-brief/ ) written by president and CEO Brennan Turner. Turner himself is a former professional Hockey player, turned Wall Street Commodity analyst turned entrepreneur. The company is physically located in Canada.

The company offers its clients the following: Online physical cash grain marketplace where it's free to post, and fees are a fraction of the cost of a brokerage - around the clock grain listing and negotiations available for buyers and sellers - transparent, quarterly credit verification of all buyers on the platform - increased market reach across North America bringing more buyers and sellers to the table; all for less time in the office and more money in the farmer's pocket. Fees charged for these services are based on total grain sold in a trade.

FarmLead website: https://farmlead.com/about/

Grainster is another web based brokerage program that offers sellers direct access to buyers all across the county and internationally as well. The company was the subject of an article by Chris Bennett in AgWeb, an online magazine published by Farm Journal.

Bennett referred to the business as "a dating service for grain."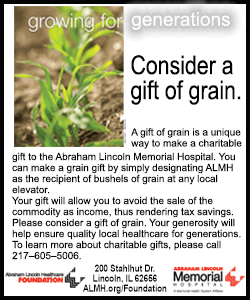 His article goes on to say: "Grainster does no trading, but rather connects farmers with the people that will trade grain. The system is relatively simple: A farmer goes on Grainster and lists the amount of soybeans, corn, wheat, or rice that he wants to sell and includes a phone number and email. The buyer – who may be local or otherwise – contacts the farmer and negotiates a deal.

The company charges an annual fee to the seller, who then had unlimited access to the Grainster selling tools and can post product for sale as often as he or she wishes.

Grainster is owned by Layne Fortemberry, who serves as Chairman of the Board and CEO of the company with wife Crissy Fortenberry being his Vice Chairman. The company is physically located in Arkansas.

Grainster website: http://www.grainster.com/ecosphere/

Looking at what is available online, sellers should ask themselves if they are first, ready for a "long distance relationship?" Logan County is a strong farming community with many top notch grain handlers within driving distance of any farm. The local elevators are staffed with people sellers can deal with one-on-one face-to-face. That in itself can be a big benefit.

The producer should also ask him or herself if they want to take on the extra concern of being a seller and/or warehouseman. How many sleepless nights are they willing to put up with for 10 to 20 cents per bushel? Are they savvy enough to deal with direct selling or would they be better off to let someone else do the strategizing…and the worrying?

And finally are they big enough to get into direct sales. Buyers will more than likely be looking for high volume deals, and price negotiations may be built around just how many bushels the seller has to offer. Big contracts should earn better offers than smaller ones.

So the best advice to come out of this may be to shop around, be cautious, and confident in yourself as a marketing person before you jump into an online matching service. Sometimes, what you have in your own backyard is as good as it gets!

[Nila Smith]