First jobs: How to prepare for a life of giving away money
Send a link to a friend Share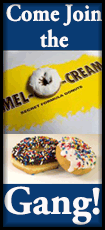 [November 02, 2017] By Chris Taylor

NEW YORK (Reuters) - From multiple hurricanes to earthquakes, wildfires and refugee crises, it seems there was a new humanitarian crisis at every turn in 2017.

At least one positive to come out of it: The many times people dipped into their own funds to help those in need.

So to honor this year of charity - and the approaching holidays, when Americans tend to do most of their giving - we talked to a few heads of the nation's biggest private foundations about how they got their starts in life.

Richard Besser

President & CEO, Robert Wood Johnson Foundation

First job: Delivering plane tickets

I had just got my driver's license, and I saw a job ad in the paper, delivering plane tickets for a travel agency. I thought it was perfect, because I would get to drive all day long. At the interview they asked me, 'Can you drive a stick shift?' I said, 'Yep.' And I spent that weekend in a friend's car, learning to drive stick and pretty much destroying the clutch.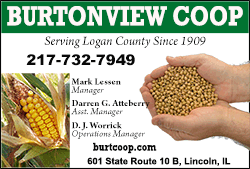 I'm 6'6", and it was a tiny little Volkswagen Beetle, so I basically had to curl myself up inside. I learned absolutely every route around Princeton where I didn't have to stop on a hill. I remember one time being stuck at an intersection like that, waving everyone around me before I could let the car roll back and grind the clutch.

What I learned from that job is that you have to fake it a little bit before you make it. That philosophy has served me well. Since then I have gone on to a lot of jobs where I didn't have the exact right experience.

La June Montgomery Tabron

President and CEO, W.K. Kellogg Foundation

First job: Attendance taker

This was at a summer program in Detroit's inner city, and I was basically the attendance taker. I checked everyone in first thing in the morning, and then made sure at the end of the day that they hadn't left. We didn't have any punch-clocks, so I was the punch-clock.

I was only 14 at the time, but it was a great amount of responsibility. I felt that I was a steward, and it was serious business, so it's funny now that I'm stewarding the resources of Mr. Kellogg.

People in that summer program got paid based on their attendance, so I was actually a pretty important person. Everyone tried to befriend me. I got paid $2.75 an hour, and used that money to buy the clothes I really wanted to wear, like Jordache jeans.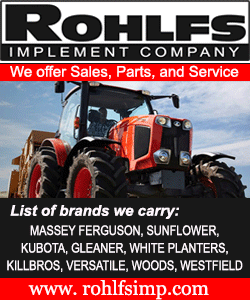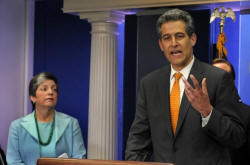 Acting Director of the Centers for Disease Control and Prevention Dr. Richard Besser (R) makes remarks to the media as U.S. Secretary of Homeland Security Janet Napolitano listens during a briefing on possible U.S. emergency measures in the event of a swine flu outbreak, in Washington April 26, 2009. REUTERS/Mike Theiler
Since that moment, I have always had a job. So last year at the foundation, I told my staff, 'I want more summer jobs for kids.' Because when a young person gets that first feeling of independence, there really is nothing like it.

Earl Lewis

President, Andrew W. Mellon Foundation
First job: Milk delivery

Back in those days they still delivered milk in bottles, so at age 8 or 9, I got a job working with the local milkman. On weekends I would hop on the back of the truck, leave full bottles on doorsteps and pick up empty ones. I made around 50 cents for doing that, which was a nice alternative to just watching cartoons.

I used to buy a little candy with that money, or get Jughead comic books, or put it in my little rocket-shaped piggy bank. I wasn't smart enough to be thinking about college just yet.

I learned a lot about the dignity of labor from that job. Even if something seems routine or boring, like delivering milk bottles, you can still derive pleasure from it and have a sense of accomplishment.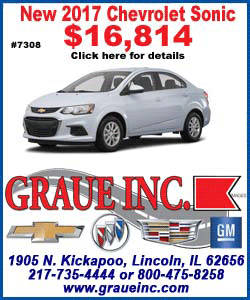 Darren Walker
President, Ford Foundation

First job: Busboy

At the age of 14 or 15 I was a busboy at the San Jacinto Inn, and I really was the bottom of the pyramid. I cleaned the bathrooms, I bused the tables, I did whatever other people didn't want to do. Along with the dishwashers, I was the lowest rung in the restaurant.

From that I learned what it was like to be on the margins. My job was basically to be invisible as possible. So these days I have a great sense of empathy for people who may not be paid much, but do the essential and unappreciated tasks of keeping things operating.

I made the minimum wage, which was around $2 an hour, and spent it on helping my mother pay the rent. From the age of 14 I have always worked to help out my mother, and still do today.

(Editing by Beth Pinsker and Dan Grebler)
[© 2017 Thomson Reuters. All rights reserved.]
Copyright 2017 Reuters. All rights reserved. This material may not be published, broadcast, rewritten or redistributed.