Powell for Federal Reserve chair could support stocks bull market
Send a link to a friend Share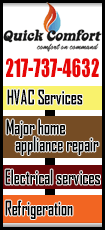 [November 02, 2017] By Lewis Krauskopf

NEW YORK (Reuters) - President Donald Trump's expected nomination on Thursday of Federal Reserve Board Governor Jerome Powell to be the next chair of the U.S. central bank likely will provide investors with some assurance of continuity in monetary policy, supporting the eight-year long stock market rally, but perhaps dealing a blow to those looking for a stronger U.S. dollar.

Trump plans to nominate current Federal Reserve Governor Jerome Powell as the next chair of the U.S. central bank, a source familiar with the matter said on Wednesday. The announcement is expected on Thursday.

There was little market reaction to the news, earlier reported by the Wall Street Journal, which was posted after the close of regular trading on Wall Street on Wednesday. Powell had been widely reported over the last week to be the front runner.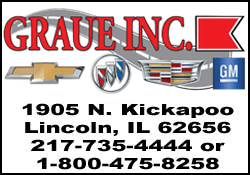 "You could get a little bit of a pop (in stocks) now that it's finally announced, but I don't think it's a big surprise and it's not a big shift in policy," said Paul Nolte, portfolio manager at Kingsview Asset Management in Chicago.

Nolte said the bigger risk would have been a shift to one of the contenders seen as disagreeing with current Fed policy, such as Stanford economist John Taylor.

Powell, who has been a Fed governor since 2012, has yet to cast a dissenting vote against the Federal Open Market Committee's decisions on monetary policy. His views are seen as in line with current Fed Chair Janet Yellen, so his appointment appears to offer investors more certainty on the Fed's likely policy path.

Janet Yellen's term as Federal Reserve chair expires in February 2018, though she is entitled to remain a governor on the board of the Federal Reserve until 2024.

Importantly, Powell is viewed as unafraid of reversing the current plan to sharply reduce the Fed's $4.5 trillion balance sheet if the economic or market outlook were to change.

"We can split hairs on the nuances but bigger picture, he will practice a patient approach to policy which is identical to what is in place now," RBC Capital Markets said in a recent research note.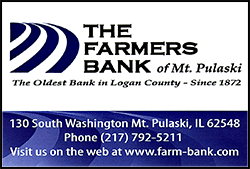 Critical to stock investors is the continuation of the so-called "Fed put," in which investors in stocks have assumed the Fed effectively provided insurance against a market fall, by flooding money markets with cash and buying government bonds to keep interest rates low whenever economic growth slumped or geopolitical risks rose.

Under Ben Bernanke's chairmanship of the Fed, the central bank helped to navigate the economy out of the 2008 financial crisis until February 2014 when he was succeeded by Yellen.

During that time the U.S. benchmark S&P 500 stock index rose nearly 40 percent. Since Yellen took over in 2014, the index has climbed nearly 50 percent to sit at a record level.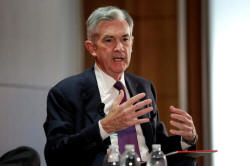 Federal Reserve Board Governor Jerome Powell discusses financial regulation in Washington, U.S., October 3, 2017. REUTERS/Joshua Roberts
Market watchers have pointed to a return to healthy corporate earnings, steady economic growth, and the potential for tax cuts under Trump as the reason for the rise in equities in recent months.
But given the importance of low interest rates to the eight-year bull market in stocks, investors have also cited a change in Fed leadership as a risk to the rally. Just the fact that Yellen was not reappointed is likely to create some queasiness.

NOT JOY FOR THE DOLLAR

The U.S. dollar, conversely, has weakened in 2017 as hopes have faded for a quick implementation of Trump's economic agenda.

The dollar could see further weakening with Powell named to the Fed helm, whereas the greenback may have gotten a lift if Trump had nominated either Taylor or former Fed Governor Kevin Warsh who are seen as likely to raise interest rates more quickly.
Powell's appointment could boost bond prices and lower yields, as his selection suggests the pace of interest rate hikes will continue on a similar path as it would have under Yellen.

Some analysts cautioned, however, against betting too heavily on a Powell-led Fed as simply an extension of the Yellen years, noting that his views were not completely clear.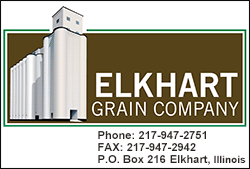 "We saw Powell as a bit more difficult to read, as he doesn't appear to have as strong of an overarching monetary policy ideology as say, Yellen or Taylor," NatWest Markets strategists said in a recent note, adding that they expected a "slightly dovish" reaction to his appointment.
Stock market reaction has been mixed over the last three decades on the day a new Fed chair was nominated. Both the Dow Jones Industrial Average and S&P 500 rallied 1.7 percent when Ben Bernanke was nominated on Oct. 24, 2005. On the day of Alan Greenspan's nomination on June 2, 1987, the Dow shed 0.4 percent and the S&P lost 0.5 percent.

On the day of Yellen's nomination, the Dow and S&P were slightly higher, although equity markets were cautious as Washington engaged in a heated debt ceiling debate at the time.

Graphic: Market performance on day Fed chair nominated - http://reut.rs/2z1X9QS

(Reporting by Lewis Krauskopf, Chuck Mikolajczak, Caroline Valetkevitch and Rodrigo Campos; Editing by Andrea Ricci and Clive McKeef)
[© 2017 Thomson Reuters. All rights reserved.]
Copyright 2017 Reuters. All rights reserved. This material may not be published, broadcast, rewritten or redistributed.