Lincoln Film Festival Opening Gala: Sneak Preview Event
Send a link to a friend Share
[November 01, 2017] On Friday, November 3rd at 5:30 p.m. opening night of the Lincoln Film Festival, feature Brenda Chapman who will host a "work-in-progress" sneak preview of her next animated film!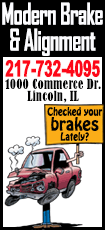 Guests will get a rare glimpse of how an epic animated film progresses from its early stages of production, storyboards and visual development.

Program:

Prologue: Director Brenda Chapman will greet the audience and introduce her team.

Act 1: Production designer, Richie Chavez (Prince of Egypt, Mulan, Cloudy with a Chance of Meatballs, Brother Bear) will begin the presentation by showing the development art and discussing what it takes to discover "the look" of the film.

Act 2: A panel comprised of the producer, director and select artists working on the film will guide you through the collaborative machinations of how animated films are put together and artistry that goes into them. You'll have a chance to ask questions during the panel discussion.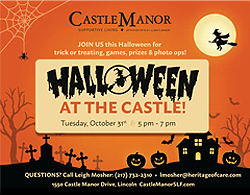 The panel includes:

Director – Brenda Chapman (Brave, Prince of Egypt)

Producer - Chris Chase (Enchanted, Tarzan)
Editor - Sarah Riemers (Finding Dory, Piper, Brave)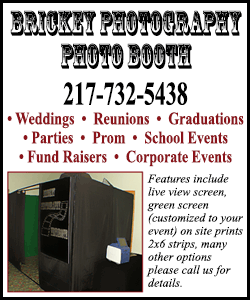 Production Designer – Richie Chavez (Prince of Egypt, Mulan)

Story Artist - Sharon Bridgeman-Lukic (How To Train Your Dragon, Kung Fu Panda 2)
Act 3: We will share the story reels (the visual blueprint, like a projected comic strip with dialogue, sound effects and music) of the first half of the movie. Warning: We leave you with a cliffhanger - you'll have to wait until the film is finished to see how it ends!

Epilogue: The Seminar will take place within the auditorium. Light food and drinks will be served at the Lincoln/Logan County Chamber of Commerce office in the historic Hanger Bros. building where you will have the opportunity to mingle and speak one-on-one with the panel.

Seating and tickets are limited – so get your tickets early!
Tickets will be available online at www.lincolnfilmfestival.com until Nov. 2nd Any remaining tickets will be available onsite.

No cameras, smart phones or other recording devices will be permitted in the Auditorium. A safe check in of all devices will be provided and returned at the end of the presentation.
[Rachael Judd]