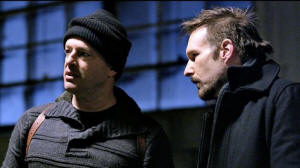 Locally filmed, Dead Draw to be featured at Lincoln Film Festival
Send a link to a friend Share
[November 01, 2017] LINCOLN - Shot on location around Logan County, Dead Draw puts a heist worth 25 million dollars, a mysterious death and one frozen night to the test. Headlining Lincoln Film Festival's Saturday evening, Dead Draw will screen at 7:30pm Hosted by Producer, Daniel Kolen.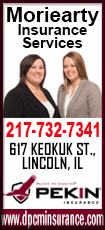 "With only the support we received from the Central Illinois community, we were able to complete filming Dead Draw and have the film garner awards at international film festivals and secure a distribution deal. We are excited to end our festival run where the film began" said Kolen.

Local involvement was spread far and wide. Lincoln College hosted film cast and crew providing the entire Olin-Sang dorm. The Heritage in Flight Museum provided what the film crew called "a beautiful space to film and spend our nights in Lincoln, a perfect location for filming."

The City of Lincoln, The Lincoln Police Department, Fire Department, Logan County Highway Dept, and Logan County Sheriff's Department kept the shoot safe while filming in Lincoln and provided police vehicles. The City of Atlanta shut down the street outside the Palms Grille and the museum next door, enabling some very specific shots to be filmed.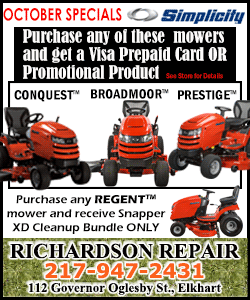 Individuals in the community even stepped up to make the filming happen including Kevin Lessen by providing his airplane, Bill Thomas for working with filming in Atlanta and Craig Horsch with the Atlanta National Bank which is a centerpiece to the film.

Come out for this special screening at the Lincoln Film Festival Saturday, November 4th, 2017 at 7:30pm. Tickets are available online at http://www.lincoln filmfestival.com/tickets/.
[Rachel Judd, Small Town Social]