Dead Draw: Commentary on the film and the Logan County experience from director Dan Kolen
Send a link to a friend Share
[November 01, 2017] Dead Draw, an award-winning independent feature, shot primarily in Lincoln, Illinois by Chicago-based filmmaker Brian Klemesrud is screening November 4th at the Lincoln Film Festival at 7:30pm.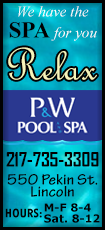 The festival takes place at The Lincoln Grand Theater on 225 S Kickapoo St, Lincoln, IL 62656. The film also was recently picked up by Showtime.

Dead Draw is an unnerving, intense, claustrophobic crime-thriller starring Gil Bellows (Patriot, Shawshank Redemption), Bitsie Tulloch (Grimm, Concussion), Michael Eklund (The Call, Wynonna Earp) and Chicago-based actor Andy Ahrens (Chicago Fire, Jupiter Ascending).

The film follows four criminals whose perfect heist turns deadly when they discover that their get away pilot was brutally murdered. Stranded in a frozen hangar and held hostage by someone outside, loyalty turns to suspicion and friends turn to enemies. Now it's a race against time as the four criminals try to uncover the rat and escape their pasts…if they can survive the night.

Dead Draw was won critical acclaim at film festivals across the country, including the Audience Choice award at the San Diego International Film Festival, Best Ensemble Cast at SOHO Film Fest and Best of the Fest at Metro Film Fest.
His debut feature, Klemesrud wrote, directed, produced and edited the movie, which was filmed at night in the record-cold polar vortex of 2014 in Illinois in Lincoln, Atlanta, Delavan, Springfield, and Chicago. A majority of the film was shot at the Heritage-in-Flight Museum in Lincoln, along with key scenes in downtown Atlanta and the Harvest Café in Delavan.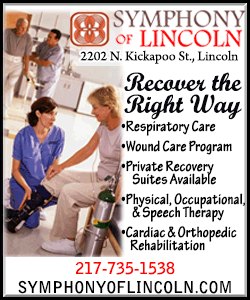 "The film was made possible largely because of the incredible support we received from the Logan County community," said Producer Dan Kolen. "We couldn't have been more pleased by the incredible group of people locally who helped us navigate our way through a grueling, frigid month of filming."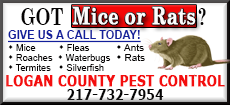 It also stars Brit Shaw (Paranormal Activity: The Ghost Dimension), Slaine (The Town), and Faust Checho (Strange Nature). The film was produced by Dan Kolen (Crime Inc., Gangland), Katie Bryan (American Greed, Grand Theft Auto), Cinematographer/Producer Jim Timperman (Scalene, Mr. Blue Sky), and Actor/Producer Faust Checho of FSC Productions (Proxy, The Fields).

For more information and the latest news about the film visit: www.deaddraw movie.com.
[Film Director Dan Kolen]