Wild World Series showcases next generation of MLB talent
Send a link to a friend Share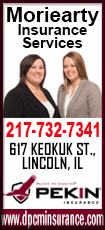 [November 02, 2017] By Rory Carroll

LOS ANGELES (Reuters) - Major League Baseball will be the winner regardless of who triumphs in the World Series on Wednesday, as the wild series has given the league the chance to show off its young core of stars to the next generation of fans.

The riveting, back-and-forth series between the Los Angeles Dodgers and the Houston Astros has been dominated by fresh faces, including Dodgers first baseman 22-year-old Cody Bellinger and Astros third baseman 23-year-old Alex Bregman.

"The level of really good young players is as high as I can remember," long-time baseball scribe Peter Gammons told Reuters while the Dodgers took batting practice on Wednesday.

"You look at these two teams and they've got six, seven potential superstars under 26 years old. I think that's really changed things."
The excitement has captured the imagination of 10-year-old Dodgers fan Brandan O'Malley, who said he expects Joc Pederson and Justin Turner to come through for the home team in Game Seven.

"I like when they hit home runs," he said of a World Series that has seen more long balls hit than in any other.

The new faces of the field are delighting long-time fans like 83-year-old television host Larry King, who has been taking in the action at Dodger Stadium from his plumb seat behind home plate.

"It's amazing," King told Reuters while walking in the hallway of the stadium prior to the first pitch.

"I've never seen anything like it," he said, comparing the 2017 series to the 1947 and 1955 classics between the then Brooklyn Dodgers and New York Yankees.

[to top of second column]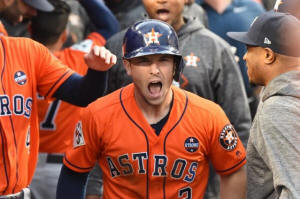 Astros third baseman Alex Bregman (2) reacts after scoring a run against the Los Angeles Dodgers in the first inning in game seven of the 2017 World Series at Dodger Stadium. Mandatory Credit: Jayne Kamin-Oncea-USA TODAY Sports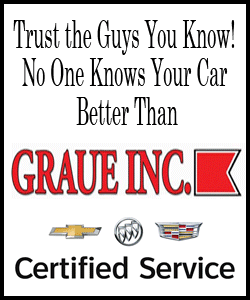 "Both teams are terrific and play with such energy," he said.

"And there's nothing like the seventh game."

Baseball is also benefiting from a slew of problems plaguing the National Football League including concussions, injuries to star players and controversy around national anthem protests, he said.

"Football is in decline," he said. "Baseball has always been America's pastime."

Los Angeles Mayor and life-long Dodgers fan Eric Garcetti said he could not believe the drama of the series, which has featured two epic extra-inning contests.

"This has been the most incredible World Series," Garcetti said.

"It has been up and down. It's like two heavyweight sluggers but I believe in my Dodgers.

"It's been 29 years and I feel like I'm 17 years old again."

(Reporting by Rory Carroll; Editing by Andrew Both)
[© 2017 Thomson Reuters. All rights reserved.]
Copyright 2017 Reuters. All rights reserved. This material may not be published, broadcast, rewritten or redistributed.